So today was quite the morning, and afternoon at that. For about a month and a half I have been raising money with my company for the American Heart Association which Jacksonville was sponsoring a Heart Walk. We did a bake sale at work and for my small team of 6 we raised a little over $325! We were so proud of ourselves.
So this morning we geared up to head to the Heart Walk, and to our surprise there were a little over 50,000 people walking! It was crazy, but so exciting at the same time. I made it to the finish line in 1 hour and 20 minutes. I walked 10,360 steps (I had a pedometer), and burned 315 calories. Boy was I tired!!
A normal person would of went home after the walk, and taken a nice long shower and took a wonderful long nap. But nooo, not I..LOL. I had my niece's 1st birthday party right after. So I headed to my mom's house after the walk, showered there and just when I was about to head to my sister's house, I was so exhausted, I fell asleep on the couch... my mom left me to sleep for a few hours. When I woke up I headed over to my sister's house and enjoyed my little munchkins party. She is the cutest thing ever, and she is so tiny. You have got to see her walking. It's like a little doll walking around.
All in all, even though I was so tired, I wouldn't have missed it for anything. I've added some pics of my day to share with you my dolls!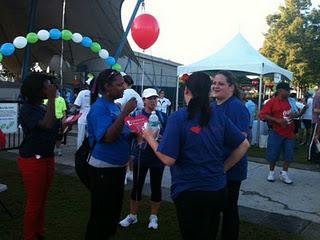 Some of my crew that walked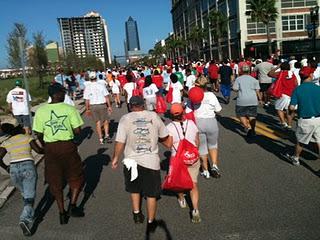 Some people walking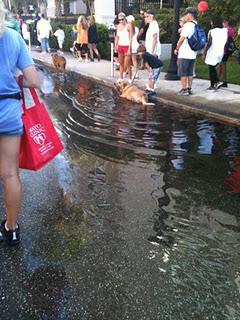 It was so hot, this dog saw this as a pool pit stop..lol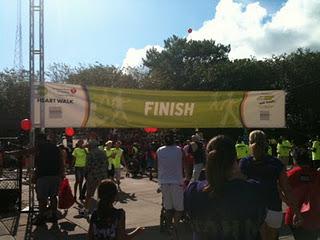 Was so glad to see the finish line!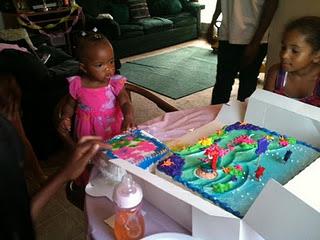 My little peanut with her cake ( Ari is on the right)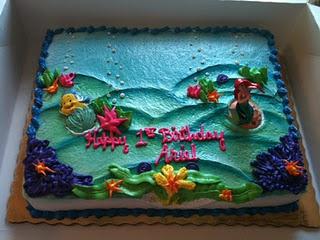 Ariel's 1st birthday cake.. Little Mermaid of course!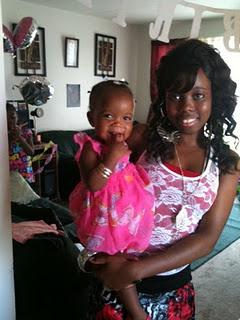 My sweety with her mommy
Hope you all had a wonderful Saturday!
XOXO~The Diva Doll~