You must know that you don't need an MBA in marketing to understand that stellar customer service is essential for the long term success of your business. A stellar customer service to your real time visitor will undoubtedly help increase the growth of your customer base as well as will create a memorable experience every time.

Where am I going with this?
You will get your answer soon.
According to Firstsource Survey -
"Web chat is becoming a new wave of customer relationship and management adoption tool."
Through this survey, I got to know that - more than half of US customers prefer to resolve their issue through web-chat instead of calling the customer care handle. Web Chat is now widely used in various sectors like banking, healthcare, insurance, utilities and education providers. Same way email automation got popular because of the burden it reduced to send transactional emails to the customers and prospective customers. With this kind of ticketing service helps improve customer relationship management.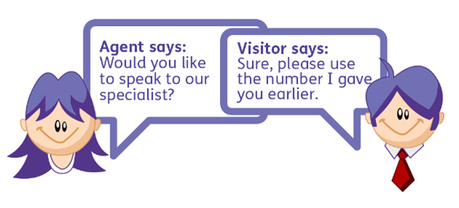 Source: TransferChat
You must have noticed those chat widgets on websites that is designed to help the visitors in their search or help them if they are stuck somewhere? Yes, that's what I am talking about.
It somewhat looks like this: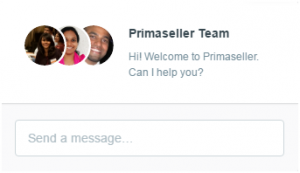 Source: Primaseller Website
Or this: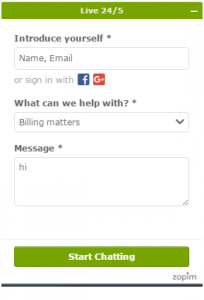 Small business and enterprises recognized this opportunity and started using this tool to interact while a customer is making a purchase or visited their website. This form of engagement turns the visitor into a lead and then to a potential customer. These potential customers are reached out by the information that has been garnered while chatting through emails or phone calls.
If we closely look at the pattern, chat can be called as a first point of contact between the business and the customers. It is however, imperative for the business owners and start ups to use the Web-chat tools which would provide them the ease and accessibility to talk to their customers.
This is how the cycle went on:
Webchat > Fill out form > Chat with the agent/customer support > Use those information for email marketing/ Phone call for pitching > Annoy them until they make a purchase.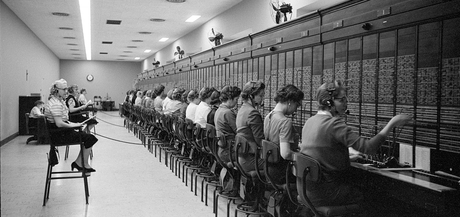 On the part of customers, it should be as hasslefree as possible because.. let's face it, we live in a world that doesn't like waiting. How many times do you have to provide your information to enter the live chat, shouldn't live chat just be "live chat" as it claims to?
Machine without actually solving the customers query in hand. This in-turn led to frustration on the part of customers and the cycle of avoiding "chat service" altogether.
It is then when Intercom.io came to the rescue of the start ups who could sense that the chat is doing something wrong that is leading to customer disappointment. This innovative solution led to some of creative use of the service and the clients who are using this tool.
In their blog post, they have clearly mentioned the case where the web-chat service is lagging behind and how did they changed the way web-chat was looked upon.
Just imagine, how great it would be to have a solution where you simplify communicating to your customers in a real easy way. Intercom.io is the first preferred tool used by many small and medium business teams to integrate their live chat function, email marketing problems and all types of marketing automation needs. Any critical email of a customer to track or follow up after a purchase is an essential feature for any business. Communicating with your customer should be hassle-free and easy. Customer facing applications like intercom.io helped in communicating with the customer efficiently and thoughtfully with the help of their live user data beside each chat message. And hence, automation helps streamlining, measure marketing campaigns and tasks effectively that would make you feel like you have army of great marketers for working for you at your disposal.
Innovation doesn't wait for anyone!
Intercom.io was lagging behind in website engagement and transactional emails. So, in this article, I am going tell you the best intercom.io alternatives to go for, for your business. I understand the nuances of running a successful business with a great customer support facility. We know that technology keeps changing and our hunger for a better product doesn't end if rapid innovation is taking place in our surrounding.
In this post, we are going to talk about the three best intercom.io alternatives you should be using to run a smooth business - with their feature, integrations and pricing details.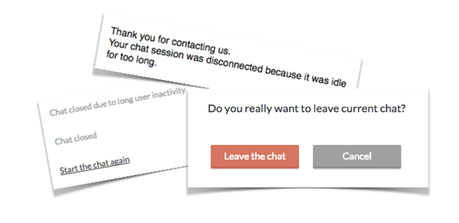 Next comes Help desks which have been implemented in lot of ways by the business owners and start ups. The best practices if followed by the businesses, then HelpDesk can actually meet the crucial need of the potential customers/visitors , that is, being operational and providing "Help". Help Desk works in this way:
It issues tickets that would concern the department and the problem specific to that problem.
These tickets are used to know the information like who is taking care of the ticket, what is the current status of the ticket raised etc. This ticketing system is provided by many tools such as:
Chat tools are offered by the helpdesk providers itself. Chat is now considered as one of the feature of the broad helpdesk. There are also independent tools like Zopim for just chat based help for the visitors and tools like Userengage which provides a wholesome frontend support to the visitors that includes personalized email marketing platform, segmentation, marketing automation among others, that ultimately will help the business to communicate with the customers.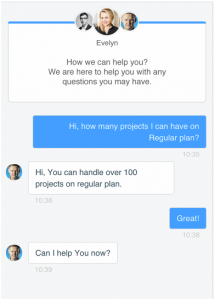 Let's start with my first favorite Intercom alternative-
Userengage.io
"Turn every visitor into a Happy Customer"
Is what claimed by this simple yet powerful marketing automation tool that automates live chat, email marketing and visitors actions. Thy serve the biggies like Magento, Workpress, Shopify etc. According to the customer review, "All data, action events in one place. Understanding which will be able to take the right action at the right time. This intercom.io alternative will help power the live chat.
The features of Userengage include:
Personalized email marketing campaigns:
Dynamic form - choose one or make your own:
Segment your visitor's profile according to their interest/ stage/ demographic or any filter you want.
Connect your account through app in your phone - so that you respond to each and every message from your users without any delay. I have come across the pop-ups which pop up even after subscribing to the blog, but userengage have built the system which doesn't show the pop up to their subscribers. Clever, I must say.
Email marketing is no longer referred to as SPAM as the system with dynamic segmentation, targeted made easy and personalized experiences, the subscribers will only be able to read the content that they want to read. Read their article on how to create a successful email marketing campaign and leave it to email marketing automation to deliver the best.

Userengage Uses:
Cleverly built to help digital marketers in communicating with the potential customers. The best solution to go for that integrates chat, email marketing and marketing automation. Userengage provides growth and customer satisfaction through real time chat feature. Simple marketing automation can also be done and repetitive tasks can be automated. Team communication can also be done through this tool. It also has a feature of already visited page, so that a short note for that visitor can be "Hi, I checked you were checking out our pricing page, is there something we can do to clarify?"
All these actions can be used to make a funnel for your business that is superbly relevant to your visitor:

Userengage Integration:
Userengage comes with dedicated plugin for your platform to simply integrate without any hassles. Be it your online store, CRM or team- communication software- Userengage will integrate for your convenience. It provide database import through MailChimp, or Intercom or CSV file.
Userengage Pricing:
Userengage's pricing has been fixed to fit the bill for freelancers and start ups. Starting at $19/mo, it can be a very viable option for the NGOs, hobbyist and small businesses as well. They offer a free trial for 14 days as well. Through this plan, the business owners can track 50k users per month. Get unlimited chat and conversation history which means, if you want to cross check something from last year's chat history, then you can easily browse through chats.
You get basic reporting for your business decisions and your language version as well. Integration will include shops and CMS like wordpress etc.
The most popular package that this Intercom alternative is selling is $29/mo package. Apart from having the features that are in basic package, clients will get to track upto 100k users per month as well as get data security with the account. They also get to check their social profiles and REST API. These features are also available for Business package with the difference of tracking 250k users per month. Enterprises can request them for a quote.
Second Intercom Alternative: Boomtrain
It classifies itself as "Artificial Intelligence for Marketers"
Boomtrain's machine learning may be a rocket science but the tool help accumulate useful insights about the visitor and provide recommendations predictive through analytics that will deliver personal experiences to the website through emails and mobile communication.
Unique personalization algorithms will help the marketers track user behavior through track code and effectively use this super power to Boom your email marketing automation better.
Sound's cool eh? Let's have a look at it's features, integration and pricing.
Features of Boomtrain:
On-site messaging service that helps user interact and engage on site.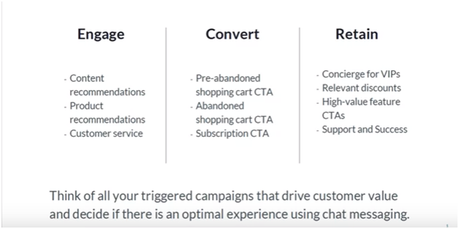 Source: YouTube; BoomTrain webinars
Boomtrain is an email marketing solution built around features such as an asynchronous tracking code to analyze visitor behavior, unique personalization algorithms, and workflow automations.
BoomTrain Features:
Engage: Boomtrain helps visitors to engage through-out the session in your site. The conclusion drew from past behavior, using analytics and machine learning, makes the conversation relevant and start relationships with business's best foot forward.
Retain : Helps retain your customers through real time messaging. Inturn helps your valuable customers to keep coming back.

BoomTrain Pricing:
If you want to get started with Marketing Automation only; then the plan starts at $1,000 per month.
Marketing Automation with Artificial Intelligence solution costs $2,500 per month whereas; BoomTrain also have la carte options available for Onsite & In-app for $1,000 per month and Messenger / Lightbox at $500 per month each.
For enterprise; BoomTrain has custom prices available which covers fully customized AI-driven marketing engine to help deliver 1:1 experience across all online channels.
Third Intercom Alternative: Helpscout
This tool that has a logo which reminds of the Boy's scout program - is here to help the marketers with their unique Knowledge base support system and HelpDesk. They have rightly built this in order to pinch every communication that is going out in the most perfect - personalized - way possible. Robo emails are long forgotten. Customers trusts business interaction that have a human touch to it.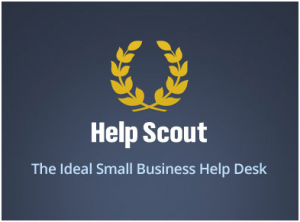 HelpScout learned that a typical help desk tool can give the business person countless headaches from the vast numbers of unhelpful automation, ticket numbers and customer portals. These maze of obstructions in communicating with customers can cost you one frustrated customer. HelpScout has been very carefully hand-weaved by the best engineers to provide seamless customer experience as well as easy internal team communication.
Let's have a look at what HelpScout has to offer to it's customers with regards to Pricing, integration and feature.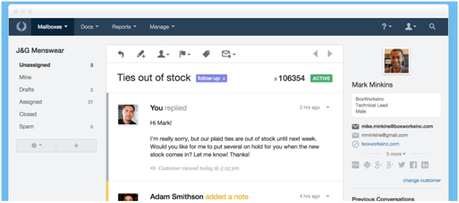 Helpscout Integration:
Helpscout comes with 40+ integration that will help your business integrate with your existing platform and deliver the best. Utilities, CRM, Analytics, Support, E-commerce and Invoicing, Marketing, Communication- Internal or External, - it facilitates integration with all the major player listed out in the above category.
Helpscout features:
Knowledge base: Compiles Docs that helps your customer find ready answer when needed by them. When all the frequently asked questions and best practices are there in one place, your potential customers find it easy to find answers to their query right away. Knowledge base is optimized for the right keyword entered in search bar by the visitor. This will help the doc URLs rise through the rankings in your domain as well, thus providing a complete SEO solution for your business.
This unique self serving feature helps the customers find the solution themselves on site without waiting for the support by your team. All guides and training videos are compiled in the place where customers prefer to find the answers themselves before contacting the support.
Analytics: This knowledge measures the visitor searched terms on site and failed search items that will ultimately improve the health of your docs and knowledge base.
Pricing:
Helpscout's pricing has been fixed keeping in mind the pockets of small and medium enterprises which are focused on customer experiences. Helpscout have compared it process with its counterpart- ZenDesk and also claims to have deliver premium support feature to its customers.
Starting with $200/mo, and 10 users, gives a good pricing competition to Zendesk which starts at $590/mo for the same number of users.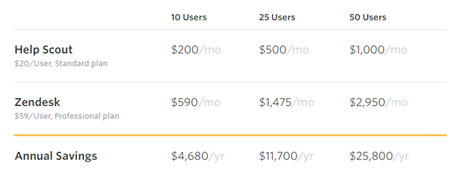 Bonus: Read HelpScout's article on Customer Support salary Report for the year 2016. And how HelpScout can help you make your customer support team a little bit happier with their features. Afterall a happy employee means a happy customer.

Intercom vs Userengage.io
Coming to our initial discussion, Intercom alternatives, we are now going to compare the features of Intercom with UserEngage:

Today's small and medium enterprises want top notch customer desk support and hence the service providers up the ante through their competitive edge.
Going through a wide variety of customer review, I am concluding to mark Userengage with an A+ in the subject of customer engagement over Intercom. Integration system for Intercom lacks in various system and applications.
Languages in which the tools are available are -
- Intercom - USA, UK, Canada and Europe
- UserEngage - USE, Canada, South Africa, Asia, Australia, China, Germany, India, Middle-East, Japan, and UK.
Intercom provides only phone support while Userengage helps its customers through Live Chat Support and Phone as well.
Pricing for Userengage starts with $19/ mo and Intercom comes with combined packages for its customers starting with $57/mo. A bit pricey for the NGO's and hobbyists as we discussed above. Pricing for UserEngage is user based and accelerates with the increase in users that are tracked monthly to give the best insights from interactions.
Customer types for Intercom can vary from freelancers to Small business owners and medium business owners. While UserEnage is trusted by Small and Large enterprises.
We cannot create email campaigns in Intercom or spy cold email users - which can be done in Userengage.
Marketing automation is possible in Userengage through its modals, user paths-in-action and Dynamic forms feature - all of which are absent in Intercom. Userengage also provide SMS service to its customers.
Intercom vs Boomtrain
At the surface, BoomTrain provides less service than Intercom.
BoomTrain offers user engaged live chat option that ntegrates machine learning to help marketers while Intercom provides -
HelpDesk,
CRM
Email Marketing,
User Analytics at the same time.
After acquiring Nudgespot, they have a good competitive advantage over Intercom and are now providing solutions similar to Intercom.
BoomTrain can be considered a cheap yet awesome alternative for Intercom that provides best in class marketing automation for the business.
Coming to the pricing front - Nudgespot/ BoomTrain doesn't charge according to the number of customers or subscriber a business has. Starting with $500/mo, NudgeSpot also has a free trail based on which you can purchase the service later.
Intercom vs Zopim vs Olark
Zopim - One Picture is worth a thousand words: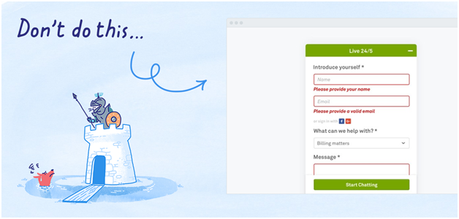 Here is another picture to tell you why this shouldn't be the case: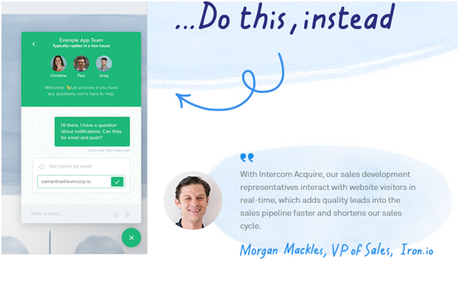 Not convinced, here is another picture to make you understand why Zopim failed to provide its customers the best of what they wanted: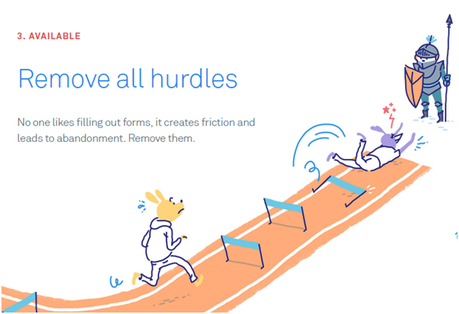 Intercom simply helped address customer pain through direct communications without focusing on lead generation or building a subscribers lists - all of which will be dead if the visitor/customer doesn't have her queries resolved at the earliest.
According to Hubspot inbound marketing,
"50% of buyers choose the vendor that responds first.."
It is the same with the end user consumer as well. Intercom is definitely using that to their advantage.
Olark Vs Zopim: Zopim might act as an old school chat messenger with no theme change option to go with. Olark comes with a chat widget that can be designed as per your website and have a host of seasonal designs.
Zopim comes with a free plan - which can be good cheap alternative for customer communication while Olark offers a wide of feature you'd expect from a live chat widget. Customer service for both the tools might be problem as they don't have 24*7*365 customer service coverage.
A gentle reminder: Userengage is still ruling the roost with the best-in-class service and pricing.
Intercom Vs Feshdesk

Source: Quora review
If your business focus on multichannel customer support across email, phone and chat alongwith powerful analytics and insights then go for Freshdesk.
If your business is SaaS based which is looking for automated emails and excellent marketing automation - then go for Intercom.
Lastly, if your business is looking just for Live chat real time support - then go for Olark.
Olark wont be your best bet if you are looking for the holistic customer solution. Here is trivia for you - Olark started out for e-commerce business only later branching out to provide service for small business and start ups.
Freshdesk is a traditional messaging system from India, that offers solution to knowledge base and ticketing system for your business.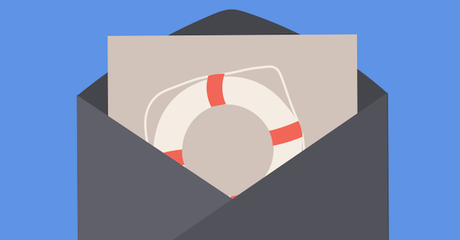 Intercom vs HelpScout

To start with Intercom vs Helpscout - Intercom provides a mobile app for android device. I almost missed the ease of access from my device while using Helpscout.
For freelancers, Helpscout seems to be the preferred option over Intercom.
support base of Helpscout is armed with the phone, online, knowledge base and video tutorials where as I didn't find the help of video tutorials or guide while using Intercom.
Pricing starts from $49/mo for Intercom while some of the basic feature is offered free from Helpscout.
So we had a detailed discussion on three best Intercom.io alternatives. Which are your favorite tools for Helpdesk? - or basically connecting with our customers? Comment below!