Style and function don't have to be mutually exclusive, especially when it comes to decorating your home. It is possible to have a gorgeously designed home that will make your friends and neighbors envious while also enjoying a useful space. Accomplishing both begin with decluttering. Put away all those miscellaneous knickknacks and unnecessary items that pull attention away from the beauty of your home. While you're at it, these are three ingenious ways to hide your unsightly home appliances.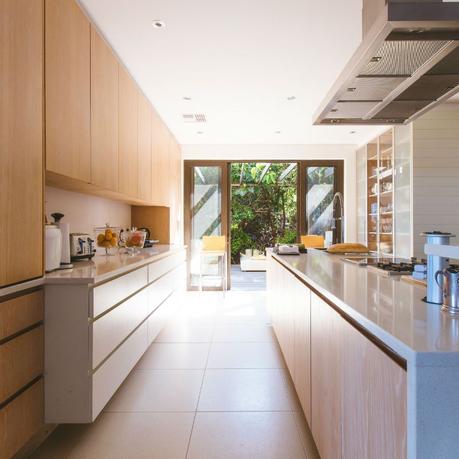 Refrigerator
There is a popular trend in luxury homes of hiding our giant American refrigerators behind fine custom cabinetry. It's a trend that is really catching on for good reason. It's attractive and people like it! When it's done right, your refrigerator looks like just another cabinet in the kitchen. One thing you might want to do though is make sure you point out where you've hidden the fridge to overnight guests. Nothing is more frustrating than trying to quietly make yourself a cup of coffee in the morning in someone else's home and having to open almost every cabinet before finally locating some cream for your brew.
Backyard AC Unit
Climate change is making our summers warmer as the decades go on, so air conditioning is now a must for most homeowners. We love the feeling of being able to walk in from the outside on a scorching hot summer day and have it be a cool 72 degree inside our home. That's why we have our HVAC serviced regularly. However, no one likes the industrial look of those outside AC units, so why not hide your air conditioning unit as well? It's relatively easy to tuck it behind a vertical garden, a few strategically placed bushes, or even a nice simple white picket fence.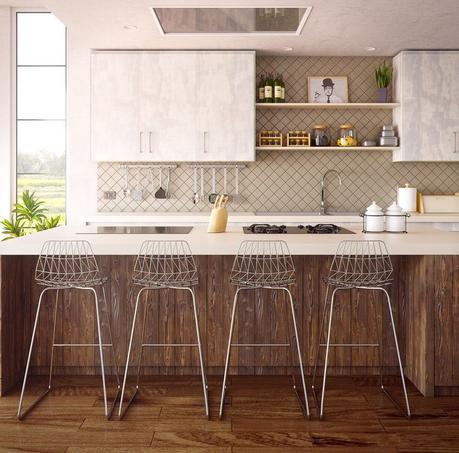 Small Kitchen Appliances
Is your kitchen counter getting overtaken by small electrical appliances? Are the microwave, toaster, coffee maker, blender, and mixer making your home look more like a small appliance retail store? It's simple to hide those home appliances in a way that keeps them easy to access. Try using the corner cupboard Lazy Susan for your small appliances instead of pots and pans or grocery items. You might also consider some custom cabinetry to hide your small kitchen appliances. It will all be worth it when your kitchen counter once again looks clean and uncluttered. You'll feel like you're living like a movie star in the home of your dreams.
Flow, space, beauty, style, and design are all words that we want to be associated with our home. Try these ideas to make yourself proud of your living space and to make your guests feel welcome. There are many other ways to do it too, from new paint to have the carpets and windows cleaned to adding a few exotic house plants or tasteful home accessories. It doesn't have to cost a fortune, and it doesn't mean you need to hire a space organizer or interior decorator. All it takes is a little planning and a little effort.
**