1 Flares
Twitter
1
">
Facebook
0
Google+
0
">
LinkedIn
0
">
StumbleUpon
0
">
Filament.io
Made with Flare

More Info

">
1 Flares
×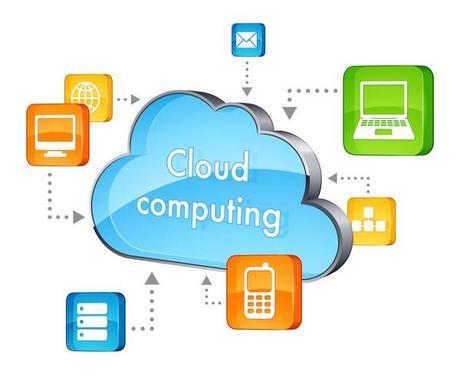 Whether you're getting to grips with the cloud or your business has already transitioned, you'll recognize the benefits of cloud computing in a business setting. Over the course of the next few years, the cloud will continue to evolve, becoming a hub for most of our information and improving the availability of IT.
What's in store for 2014 as far as cloud computing is concerned? We looked to three experts to find out what their key predictions are.
1. Cloud Investment Will Grow Massively… and Will Continue to Grow
The cloud is here to stay, and the figures prove it. According to a cloud computing study from TheInfoPro, 69 per cent of enterprises with distinct budgets for cloud spending will increase their investment in 2014.
By 2016, the same study predicts that the cloud computing market will be worth $19.5 billion by 2016. If your business hasn't made the transition to cloud technology, it will almost certainly move towards the cloud in the next 24 months.
2. Personal Devices Will Flood the Workplace
If your organisation doesn't already have a 'bring your own device' (BYOD) policy, now's the time to formulate one. Industry think tank Gartner predicts that the mobile workforce will double, or even triple, in size through 2014. As smartphones and tablets become commonplace at home, employees will increasingly bring those devices into the office to make their work lives easier.
Every organisation must have rules in place to protect corporate data, and should formalise its commitment to BYOD with a watertight user agreement. Without it, you will lose control over the biggest and most valuable asset your business has: its data.
3. Virtualization Will Replace All IT Hardware
2014 will be the beginning of the era of the virtual machine. That's according to these predictions from Infoworld. Virtualization will provide businesses with more efficient ways to control data, organize work and scale their infrastructure. Eventually, we will move towards a situation where every system is virtual: the software-defined data center (SDDC).
Thanks to cloud technology from Dell, any business can move to a virtual infrastructure, reaping the rewards of increased flexibility and lower costs. The investment needed initially is minimal, since virtualization makes use of existing hardware and ensures it is used to its fullest potential.
The Cloud Revolution
It's time for businesses of all sizes to look to the cloud to save money, go green and control IT expenditure. All over the world, experts believe that cloud technology will revolutionise the way we work.
Dell cloud technology facilitates virtualization and helps your business work smarter. Visit www.dell.co.uk to find out about your next move towards cloud efficiency.
Author Details:
Written By Neil Hallworth
Email: [email protected]
Twitter: NeilHatDell
1 Flares
Twitter
1
">
Facebook
0
Google+
0
">
LinkedIn
0
">
StumbleUpon
0
">
Filament.io
Made with Flare

More Info

">
1 Flares
×
The following two tabs change content below.

Guest
Guest posts from various insightful people and companies. Want to feature on TechDrink?
Get in touch
.

Latest posts by Guest
(see all)
3 Exciting Cloud Computing Predictions For 2014

- January 23, 2014

Three Quick Overviews on Earning an Online Income

- January 7, 2014

The Top 5 Home Gadgets for 2014

- January 6, 2014