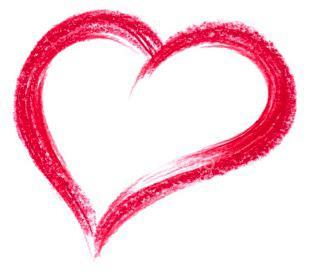 By now, anyone who follows Crows' Feet, Cupcakes, and Cellulite knows I don't rave about beauty products unless they're worthy. So, what makes a product worthy? In my not-so-humble opinion, a worthwhile product should be: effective, inventive, and/or elicit feelings of bliss (e.g. your favorite signature lip gloss). Oh, and if the product can pull double-duty (e.g. a moisturizer that also serves as SPF) then it deserves over-achiever honors! Discovering fabulous beauty products is like winning the lottery, isn't it? Well, here are a few of my latest beauty crushes:
Revlon PhotoReady Perfecting Primer
Product 411: Revlon PhotoReady Perfecting Primer is a lightweight perfecting primer you can wear alone or under your foundation. They also offer a Color Correcting Primer that neutralizes redness and uneven tone.
Why it's crush-worthy: This primer smoothes skin to create the perfect "canvas," reducing the appearance of lines and large pores. (I'm ready for my close-up, please!)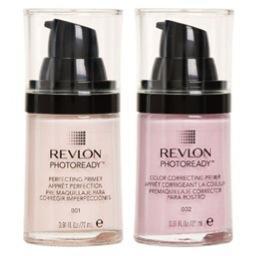 NYX Super Skinny Eye Marker
Product 411: NYX Skinny Eye Marker offers a super slender felt tip that is designed to release the perfect amount of color (read: you won't look like you used a Sharpie marker).
Why it's crush-worthy: The ultra slim felt tip makes it super easy to get precise lines. For those who have trouble "free-handing" your liner, this is the eye marker for you! (Bring on the cat eyes!)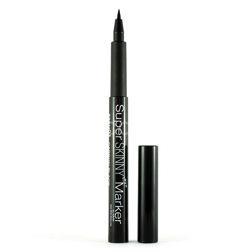 e.l.f. Studio Body Shimmer
Product 411: e.l.f Studio Body Shimmer is a lightweight, solid shimmer stick that comes in a twist-up tube and can be used for eyes, lips, cheeks, chest, or anywhere you want to add a bit of radiance!
Why it's crush-worthy: First and foremost, because it's only $3! This ultra cheap price tag might make you think lower quality product. Nope! This body shimmer delivers the perfect amount of sparkle in all the right places. (Get your glow on!)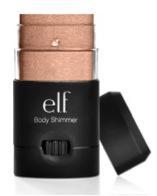 There you have it! From one beauty enthusiast to another, these are my latest crushes! Aaaaah, how I just love that "new product" euphoria…don't you?
Any new goodies you're crushing on at the moment? Share your beauty favs in the comments section, below!
Crows' Feet, Cupcakes, and Cellulite does not accept compensation for any product reviews. Opinions are the author's own.