Inspired by The Wistful Gardener's post on her "10 best gardening reads" I'm setting up a tribute act to share my own 3 favorite gardening books - the Björn Again to her Abba, if you will.
Without further ado, and in no particular order, here are my all-time top 3.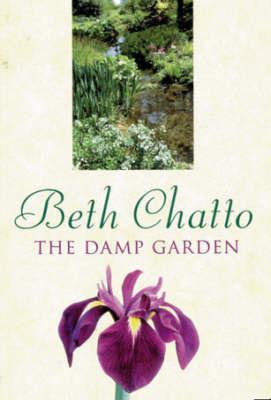 The Damp Garden by Beth Chatto
This was one of the first gardening books I ever read. I would've been about 15 or 16 and it was as much a teenage rite of passage for me as something like Catcher in the Rye or The Stranger. As is the case with music - tastes and views that are forged at that age are more keenly stamped and stay with you, and what has stayed with me from The Damp Garden is the importance of working with the conditions that you have and picking the right plant for the right place.
The Damp Garden is a book of two parts. In the first half, Beth Chatto recounts how she made her garden and in the second half, she gives descriptions of more than 1,000 plants that suit a damp garden.
There is a gentle, but unarguable authority in what Beth Chatto has to say about a plant because of her extensive experience of growing them in her own garden.  Here she is on Primula vulgaris:
From woods, usually on heavy soil, and shady places of west-central Europe and the mountains of southern Europe to the northern Caucasus.  This is our native Primrose, to be treasured, for it is every bit as lovely as any of the foregoing exotics.  It loves heavy soil, well enriched with humus, preferably in a cool, shady position, not dried out by shrub roots.  There are primroses to be had in almost every color of the rainbow [...] but none better than the perfect, cool pale yellow form of our native primrose.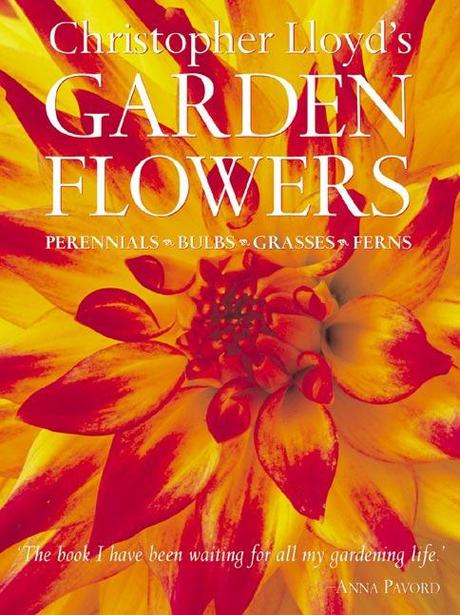 Garden Flowers by Christopher Lloyd
It is an easy decision to include the late Christopher Lloyd in a list of top gardening books, the difficulty is in choosing which one of his books to go for. In the end, I went for the one that I refer to the most.
I find myself often consulting Garden Flowers before I buy something or if I've come across something unfamiliar, to see what Christopher Lloyd said about it. I might not always agree with him, but his take on a plant is always thought-provoking. In common with Beth Chatto and Dan Pearson, he has opinions on what makes a good plant, but where he differs is his more forthright manner in telling you when something is a bit rubbish.
The self-heals are jumped-up weeds. The commonest, Prunella vulgaris features as an unattractive weed of lawns - unattractive because the oval leaves are lacking in style or personality, and this is a drawback to the entire genus.  [...]  If they appeal to you, good luck.
Poor self-heals, not even good enough to stand shoulder to shoulder with other weeds!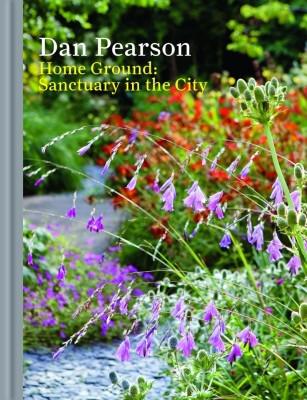 Home Ground: Sanctuary in the City by Dan Pearson
Home Ground only came out last year but it has already established itself in my eyes as a classic. I find it the easiest one to relate to because it is an account of Dan Pearson's (now former) garden in Peckham and I can understand the sense of city gardens as a place of refuge.
The book is arranged as a series of short essays on certain plants and on topics like 'Scent', 'Foliage' and 'Harvest'. Although there is a tremendous amount to learn from it, this is not an instructional book or a reference book really. The tone is much more that of a friend (an incredibly erudite and eloquent friend) writing thoughtful letters to you about his garden. Whilst the other two books are treasured for how useful they are, I come back to this one time and time again purely because I enjoy reading it.
I'm also a big fan of his gardening column for The Observer. If you check that out it gives you a good taster of what to expect from this book.
I make no apologies for the length of the following excerpt from the book. It is worth savouring. I think it bears comparison to any literary writer.
The Brugmansia arborea is almost certainly the most highly scented plant in the garden. It literally 'switches on' at about six o'clock in the evening. The lush, heady scent gives away something of the narcotic nature of this plant and even though the perfume itself isn't hallucinogenic, you feel as if it might be and automatically keep your distance. I have three growing in the garden now, although they have to be hauled back to the garage in winter for protection. On a still summer evening, you can feel the weight of the perfume as it fingers its way through the garden and lies waiting for you in the hollows. It is somewhere between vanilla and musk with citrus overtones, and it is sweet, zesty and dirty all in the same breath. It could not be more exotic and it transports you somewhere else entirely when it catches you unawares.
It occurs to me that all these are very much books that you read, rather than books to adorn the coffee table and feed the eyes with pretty pictures (although Dan Pearson's book is very beautifully put together).  They are all written with a clear passion for plants and the prose is clean. I guess there is some poetic irony in how gardening books are often beset by flowery language. Here though, the unfussy attitudes to plants carry over into all three books.
The only word of caution perhaps is that, in general, they all refer to plants by their latin names. I prefer this, but I know some people can find it somewhat scholarly.
What are your favorite gardening books? I have my eye on "Bulb" by Anna Pavord for my next gardening book.
Permalink | Leave a comment  »