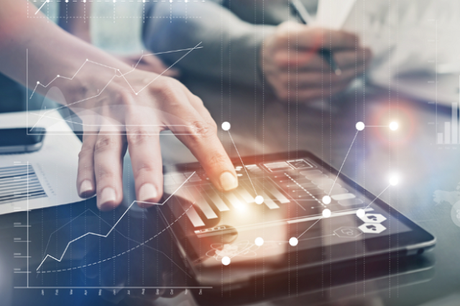 One of the most important aspects of running a business is keeping track of your income and expenses. Without knowing all the variables in the equation, you won't know whether or not you're making a profit, which can lead to all kinds of trouble.
To ascertain this with confidence, it's important to have an accounting software you can count on. Whether you're a small business just starting out or a large, multi-national conglomerate, an accounting software is essential. But one look at the market will give you an illusion that you are spoilt for options. Are you really though? Because the good ones are always a few. So how do you get to the good ones. We have got you covered there. Here are 3 better accounting software you should check out:
Intuit Quickbooks
QuickBooks has been around since the days of DOS. Fortunately, Intuit has kept the latest version up-to-date. It is a user-friendly cloud-based suite that covers almost all your accounting needs.
The Essentials plan begins at $20/month and comes with a lot of features, including:
The Essentials plan can be used by up to three different users. There are many apps available to add additional features like job scheduling, inventory management, and Shopify integration.
Freshbooks
Freshbooks is a cloud-based accounting software created with small business owners in mind. This solution may be preferable for farm accounting software, for example.
The software comes with features such as:
Invoicing
Expense tracking
Time tracking
A host of business reports
Option for credit card payments
Freshbooks has a straightforward, user-friendly interface designed for people who are not accountants, so you should be able to get started right away.
Even though it's simple, Freshbooks has options that run deep. For instance, you can bill in any fiat currency, be more efficient with recurring invoices, and give customers the option to pay with a credit card just by checking a box. The system also integrates with MailChimp, PayPal, WordPress, Basecamp, Zendesk, and more.
You can use the system on desktop or mobile and you don't need to worry about backups because it's a cloud-based system. There are Lite, Pro, and Premium plans, all with various levels of features and pricing.
Users can try Freshbooks free for 30 days without having to sign up with a credit card.
Xero grabs your attention with an enticing $9/month Starter account. However, the software does have some limitations - users are restricted to being able to send a maximum of five invoices, reconciling only 20 bank transactions, and entering five bills. If you can live with these restrictions, Xero does have its upside.
This accounting software provides smart expense tracking and management and an excellent mobile app. It comes complete with dozens of reports and simple budgeting that can all be configured to your liking.
The Xero Standard plan offers you the ability to enter unlimited invoices and bills. The plan is a lot more expensive at $30/month, however. If you need support for multiple fiat currencies, you have to shell out even more cash for the Xero Premium plan, which costs $70/month.
There you have it - three of the best accounting software in the market today. Out of these three, Quickbooks is the most well-known and most widely-used. But other accounting software can be useful for certain situations. Use your best judgment depending on your individual circumstances when choosing which accounting software to use for your business.