I

t was a wonderful

day

in Central Florida when I met Mr. Jason Mudd, CEO and President of AXIA Public Relations. 
       Recently AXIA was named "5 best places to work" by the Jacksonville Business Journal, an accomplishment he is very proud of. Considering his schedule I really appreciated him meeting with me, our initial communication consisted of inquiring on the AXIA PR website stating my intention of making an appointment. Eventually, he agreed and we decided on Wednesday, January 23 at the Mall of Millennia. I was thrilled to be able to meet a seasoned industry professional at the pinnacle of their career, a position I would like to be someday.
      Born in Jacksonville in his grandmother's house, and raised in Amelia Island Jason Mudd is a devoted family man with two children and a supportive spouse. Although he is a hard working business executive, he makes sure that his family remains at the top of his priorities. Between running a small corporation and spending time with family, he emphasizes the need for fitness, on his off – days you can catch him doing his favorite Crossfit exercises. He believes that the mind as well your body should be properly conditioned in order to function in business. It aids to sharpen intellectual prowess and I admired this philosophy.
      Powerful men in corporate positions seldom address the issue of health and fitness; this was the first time I have experienced such a person mentioning the importance. With that aside, I was surprised to discover that he is a
rollercoaster
fanatic, and an avid movie – goer, it was then I realized he just an easy going person that enjoys his career and the perks that come with it, which includes traveling. Not many people can say that they have traveled to at least forty-five states in the continental US.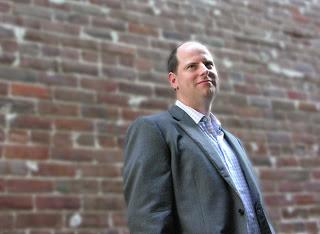 Photo credits : AXIA.net
     He discovered his niche in the world in the second grade. As a young man he would write his own stories and read them to kindergarten classes everyday at school through the encouragement of a teacher. Upon graduating from
Fernandina High School
, he received a scholarship from the local Rotary Club where he was an active member and attended the University of Missouri for Journalism.   
      He was already writing articles for local newspapers and would often recycle his work for class assignments. Due to the fact that he gained work experience in college, when he graduated, he was able to secure a management position at a technology company. After living in Columbia, Missouri where he met his wife, they decided to move back to warmer climates and start raising a family. Jason joined the Public Relations Society of America and Association for Corporate Growth in Florida where is currently a member of both organizations.
       His first passion was in the field of newspaper reporting, but one day he volunteered at a local non-profit organization. At first, he was reluctant because he knew nothing about Public Relations but during his groundwork for the organization he developed a liking for being an advocate for a cause. He believed in having the opportunity to give life to a cause that had no spokesperson. Compared to being in the newsroom as
writer
, reporting has to be objective with no advocacy.
       As time passed, he preferred to be active on issues he is passionate about such as health issues, world hunger and
volunteerism
. He discovered that Public Relations came with agenda – setting, strategy and an advocacy voice; and it intrigued him. The more involved he became, the less interested he was in news writing, he then set his sights on acquiring knowledge about various aspects of Public Relations such as intellectual property and how to direct the media towards specific topics he advocated.