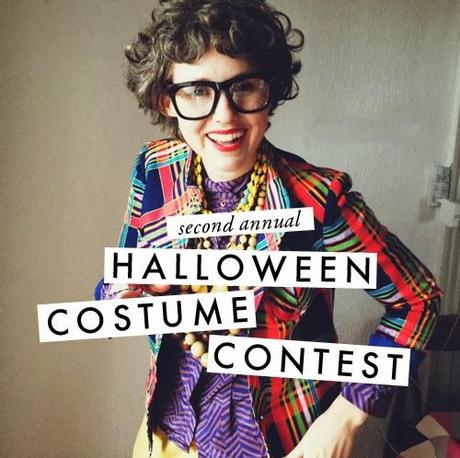 That time has arrived. My paper chain link is up.
It's COSTUME TIME. Do I love Halloween? No. Do I love the things that make up Halloween? YES! Give me the costumes, the pumpkins, the corn mazes. I'm ALL about it. I'm NOT all about anything scary. How did this even get to be one of the main holidays of the year?!?
With that in mind, it's time for the 2nd Annual Halloween Costume Contest. I got such a great reaction to it last year that I thought I'd do it again, with a little more heads up this year. SO, you have until the end of the month to send me your costumes. The winners will be announced in early November.
And YES, there will be prizes galore. GOOD ones too. You will want to make a good costume. Trust me. Submit your pictures to me at [email protected] with the subject COSTUME SUBMISSION.
Can't wait to see!
Have a lovely weekend! I'm in San Francisco for the Brit and Co. Maker's conference. Excited to be here!
Above, this is my attempt at Iris Apfel from my 30th birthday party. It's totally off, but I loved it.