Seven months into the pixie growth process...
My hair & I have come a long way but everyday I wake up with the hope that this will be the day that I can wear my hair out from behind my ears alas that day has not arrived yet...
 The length is getting there slowly but surely, I just need the top layer & my fringe to drop a little & I will be smiling. Since day 1, I have come along way just need to persevere & remember that eventually I can take my hair out from behind my ears even possibly chuck it up in a bobble - imagine!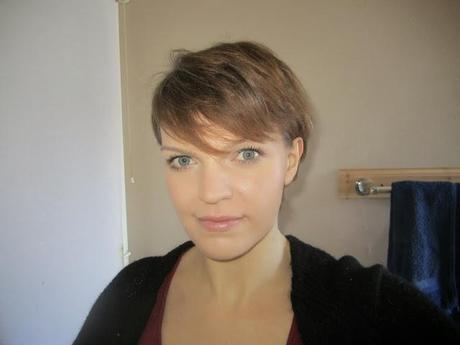 As far as haircare goes, deep conditioners & heat defence have been my best friends these past few weeks particularly as my hair is at the stage where without straightners it would look ever so similar to a bowl on my head...
Happy Wednesday!