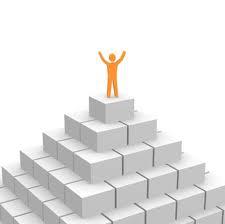 Goaaaaaaaaaaaaaaal!  
We are over our $50,000 mark and right on schedule at the halfway mark!  Not bad considering we began with our aggressive $10,000 virtual portfolio last year, which we ran up to $36,630 – put that $11,630 back in the virtual bank and began this year in February with a $25,000 Portfolio.
The last major update to our virtual portfolio was back on May 21st.  We do send out Alert updates on a regular basis and discuss the trade ideas daily in Member Chat.  Now we can start July off with a clean $50,000 Portfolio with the same goal – to double up in 6 months but sticking to the same small allocation hit and run trade ideas that we used (mostly) in the first half.  I urge you to read the original post and the update if you haven't already to get an idea of what we are trying to learn by following this "hyper-aggressive" portfolio model.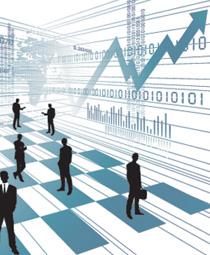 As promised, it has certainly been a wild ride and our last Alert Update from June 23rd left us off with $95,072 worth of closed transaction and a virtual net balance of $45,972, with about $49,000 worth of unrealized losses in our still-open positions.
Getting that close to goal with a week to go put us in shut-down mode and we didn't do too much trading last week but we did close the following transactions, which amounted to mainly closing out all of our losing trades for the year, charging them off against our $95,072 worth of winners that we already cashed out.  Our goal was to get those losses under $45,000, so that we'd be left with $50,000 cash:  
40 FAS July 1st $23 calls sold for .95, out at .70 – up $1,000
20 FAS June 24th $25 calls sold for .27, expired worthless – up $540
20 FAS June 24th $24 calls sold for .70, expired worthless – up $1,400
100 QQQ June 24th $55 calls at .04 – expired worthless – down $400
10 QLD July $77/81 bull call spread at $2.40, out at $3.85 – up $1,450
20 USO July 1st $38 puts at .75, sold for .90 – up $300
10 COF July $52.50 calls at .95, out at $1.05 –  up $100
20 FAS July 1st $27 puts at .60, out at .50 – down $200
20 EGLE Sept $3 calls at net .65, out at .10 – down $1,100
20 EGLE June $2.50 calls sold for .30, expired worthless – up $600
40 HOV Aug $2.50 calls at net .80, out at .25 – down $2,200
20 C July $46 calls at .66, out at .14, down $1,040
20 GMCR July $70 puts at net $3.50, no point cashing out – down $7,000
4 CCL July $42 calls at $2.15, no point cashing out – down $860
4 AMZN July $215 calls at $5.25, out at $1.75 – down $1,400
80 FAS Aug $23 calls at net $7.24, out at $3.20 – down $32,320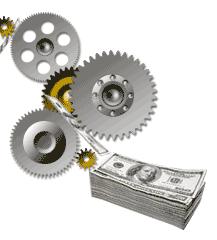 As usual, FAS is our little cash machine, making us $2,940 in sales on the week but this time we are taking  our loss of $32,320 off the table as we finally close out the trade. The FAS Aug $23s actually finished the day at $4.20, so we left $8,000 on the table but our goal was to get to $50,000 and it wasn't worth the risk of "going for it" once we hit our target – EVEN in a very aggressive portfolio.  
In our last portfolio update, I had said about the FAS trade: "At the moment we are naked (not much to lose at this point) and one day, maybe, we will get a win when FAS pops and we are uncovered."  Well, FINALLY, this was that day!  
Had FAS not popped, we would not have hit goal and we would not have cashed out and we would have continued to work our losers by selling more calls and generating an income, using the cash to roll to better positions until the market turned back up because – THAT'S THE WHOLE STRATEGY.  The real trick is, WHEN the market finally turns up, you have to learn to take it off the table.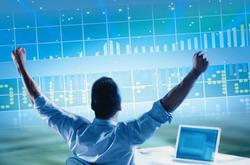 We closed out net negative $41,130 worth of positions this week, leaving us with nothing but $53,942 in virtual cash!  So we take that $3,942, along with the extra $11,630 from last year's $10,000 Portfolio and we invest that CONSERVATIVELY because $15,572 is up 55% in 18 months on the original $10,000 is a very nice return to lock in and that means we can have fun gambling with the profits! 
Speaking of Conservative – I'll do an update of the Income Portfolio this weekend as well as we shut down our short puts there as well.  Boy will I be embarrassed if we don't get a pullback!  
They say "better safe than sorry" but being sorry really sucks!  
Have a great holiday,
- Phil
Tags: AMZN, C, CCL, COF, EGLE, FAS, GMCR, HOV, Option Trading Strategies, Portfolio Management, QLD, QQQ, USO

This entry was posted on Saturday, July 2nd, 2011 at 6:39 am and is filed under Immediately available to public. You can leave a response, or trackback from your own site.
Do you know someone who would benefit from this information? We can send your friend a strictly confidential, one-time email telling them about this information. Your privacy and your friend's privacy is your business... no spam! Click here and tell a friend!