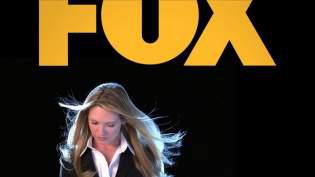 Since the Fox network is celebrating its 25th anniversary on April 22, I thought I should write a blog post in honor of it. First I thought I'd pick a show that Fox prematurely cancelled, but that would be like shooting zombies in a barn.
Then I realized, I have already blogged about enough Fox shows to keep the inhabitants of Omicron Persei 8 entertained until someone decides to reboot Single Female Lawyer. So, here's a list in roughly chronological order. Some selections fit squarely into the "cancelled too soon" category while others, deservedly or not, continue to air. I'm up for suggestions as to others I should cover — just leave a comment.
The Simpsons and King of the Hill (covered in one handy post)
Beverly Hills 90210
The X Files
That '70s Show (A partial cast reunion will be part of Fox's anniversary special.)
Futurama
Titus
Firefly
John Doe
Wonderfalls
Bones
Fringe
New Amsterdam
Raising Hope
Bob's Burgers
Breaking In
New Girl
The Finder
I also promise to review the Married…With Children pilot after Fox airs it on Sunday. I have never watched the show before, so it will be a true outsider's view.