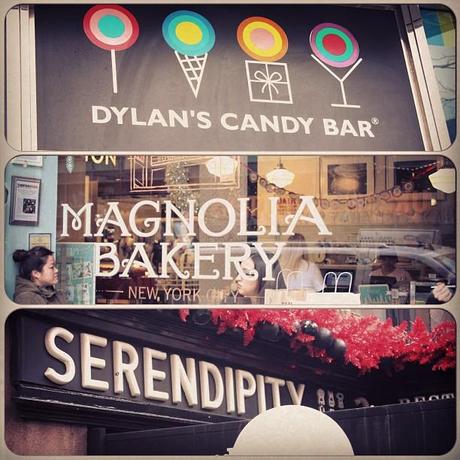 Many of my friends are going to New York lately and as I've been in New York a few times, they always ask me what I think they must see and do. Well, this list is for them and anybody else that wants to know what my favorite things are to do in New York.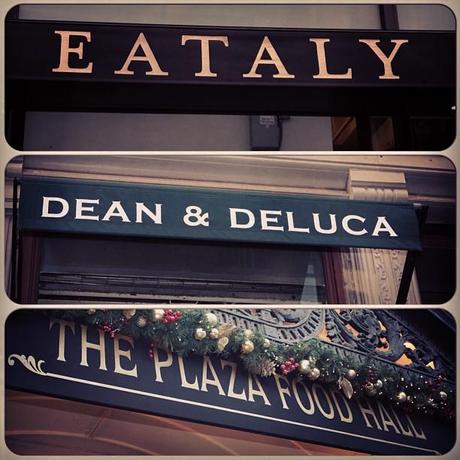 When I go to New York I'm always super organized with where I want to go. To not miss out on anything, I make a copy of a New York map before I leave and mark every place I want to go on the map. Then I know, when I walk the streets of New York exactly where all the places and addresses are without trying to look it up in a Guidebook. I don't miss out on anything in a particular area, as I've marked it on my map and know what I want to see…or mostly EAT in my case. Hubby thinks I've lost my mind, but when we are there he is thankful for me being so organized. Normally the first few days I've done all the things on my list and the rest of the time I just watch New York go by and pretend I'm a local.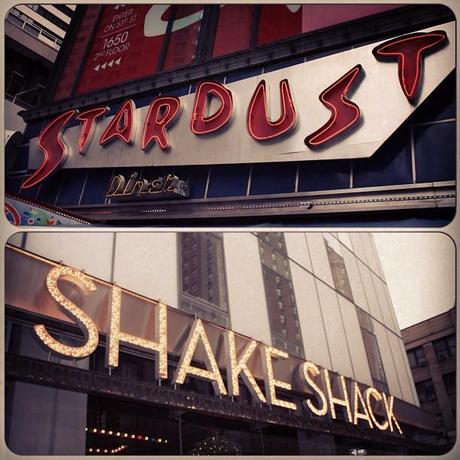 25 things I do in New York
1. Carnegie Deli – famous for their Pastrami sandwich and Cheesecake.
2. Dean & Deluca – the original store in Soho. Full of an amazing selection of Deli food.
3. Eataly – Italy's food and wine under on roof. They say the food is better than in Italy itself.
4. Shake Shack – the best…and cheapest Burger I've ever had! Order chips and the famous Frozen Custard Shake with it too.
5. Horse carriage ride in Central Park – you just have to experience Central Park this way! Still very romantic!
6. Serendipity3 – a delightful place where the movie, Serendipity was filmed. the food is good, but the Frozen Hot Chocolate is a must!
7. Ellen Stardust Diner – for singing and dancing waiters while eating in a real American diner. The food is not that great but I love the entertainment.
8. I'll Mulino – an amazing Italian restaurant with great service and food! Start with a glass of Prosecco at the bar.
9. Tribeca Grill – owned by Robert de Niro. Still a favorite with New Yorkers. A lovely restaurant for celebrity spotting! With the 20,000-bottle wine list, it is one of only seven restaurants in New York to receive the Grand Award from Wine Spectator Magazine.
10. Union Square park – mix with the locals. Take a cup of coffee and food and sit and watch the locals come out to play. Feed the Squirrels while doing that! There is also a great Christmas market there during Decembers.
11. Madison Square Park – buy food at Eataly and enjoy it in the park. The original Shake Shack is here!
12. Plaza Food Hall – upmarket and beautiful! Go and have coffee afterwards at the Plaza hotel. Very posh!
13. Tour through Waldorf Astoria Hotel – Grace Kelly had her engagement party here and famous residence has been the gangsters Bugsy Siegel and Lucky Luciano and also Cole Porter and Marilyn Monroe. Home to the Waldorf Salad.
14. Magnolia Bakery – cupcakes from Sex and the City! Go to the original one in Bleecker street and take a stroll afterwards in the West Village.
15. Sarabeth's – a sweet place with the legendary spreadable fruit! Great for scones and tea.
16. Dylan's Candy Bar - even for an adult this place is heaven! Ralph Lauren's daughter opened this packed to the ceiling full of sweets shop.
17. Lexington Candy Shop – a wonderfully preserved retro old diner. A piece of American history with the original Soda fountain.
18. Dakota Building and Strawberry Fields – if you are a John Lennon fan, this is where he lived and died in New York and the area in Central Park is a tribute to this Beatle.
19. Sex and the City Tour – wonderful way to see places in New York that you won't normally go to. From shoestores to Sexshops to having a Cosmopolitan where Carrie had one. My husband loved this tour too!
20. Balthazar – this place is nothing but DELICIOUS!!! A favorite spot for Oprah and Bill Clinton, the food is just great! Beautiful and yummy!
21. Grand Central Station – go to the legendary Oyster bar and mingle with the commuters. It is a beautiful building!
22. Grimaldi's – under the shadow of Brooklyn bridge with a memorable view of Manhattan from this picturesque part of Brooklyn. Grimaldi's is an institution with the best Pizza in New York.
23. Katz Deli – the place where in the movie When Harry met Sally's famous "I'll have what they having" moment took place.
24. Empire State Building – the view is breathtaking! Book your ticket online before the time to skip the long queues.
25. Venieros Pastry – the oldest Italian bakery in America. Don't leave New York without trying their Cannoli's, Italian pastry at its best!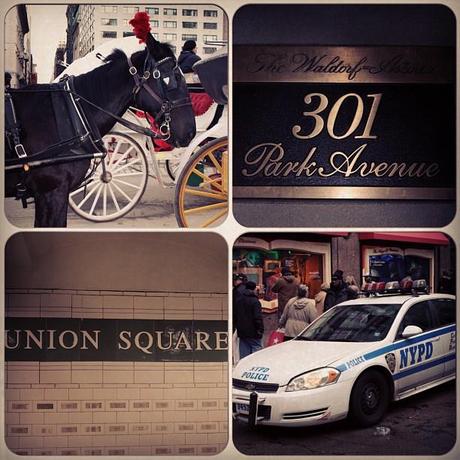 This is only a list of 25 places. There is alot more to love and to share about this city that never sleeps. Please tell me your favorite spots, so I can look them up next time I'm in New York!

Posted with Blogsy