I've been constantly surprised and blessed how this blog has reached people from all over the world.  I get hits from just about everywhere in the globe, from pretty much every continent.  Wow.
Therefore, it's a no brainer that not many of you know me personally, so this next blog entry is a re-post of one of one of those surveys on Facebook notes, way back in the day when Facebook was still young and people were into these things.  I just updated the list a bit since it's been many years since I did the original version.
So, without further ado, here's 25 Things About Me…2012 edition:
1.   Jesus is the Lord of my life, and it is only Him I will serve.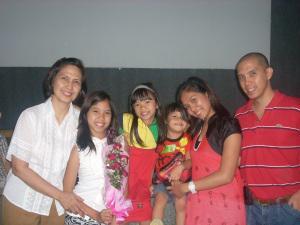 2.   I truly ADORE my family. I only love #1 more.
3.   When people ask where I'm from, I have a difficult time answering.  I was born in Manila, grew up in the US, and my adult life is spent here in Cagayan de Oro City.
4.   I am a true-blue believer in the Montessori Method and I'll strongly recommend any parent, especially parents of small children, to send their kids to a true Montessori school (here's a great article about it).
5.   It's a tremendous privilege to have started the Lessons of a Dad dad blog.  It's therapy for me, and I'm glad I have blessed some people with what I write here (and won an award in the process).
6.   I really LOVE my teaching job and the people that are a part of my life in that area (students and co-faculty).  It's another fantastic privilege to mold the next generation, not only academically, but as a whole person.  I don't like checking papers, though. 
7.   I'm a good communicator, both oral and written…or at least I think I am.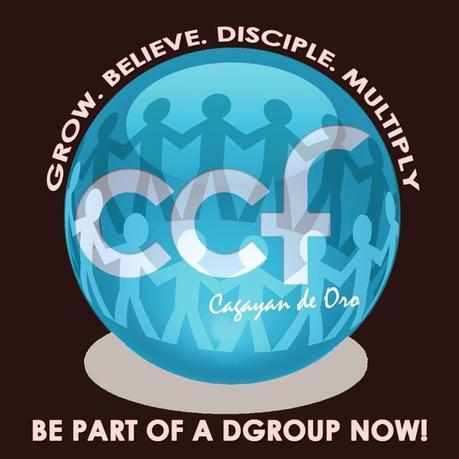 8.   I'm blessed to belong in a church that is adamant in equipping its flock. CCF (we go to the one in Cagayan de Oro) through its passionate advocacy for discipleship and strong families has molded me and my family tremendously.
9.   God has been doing tremendous things in my life in the past few years in terms of ministry, but especially this year, so much so that I feel a little overwhelmed and undeserving.
10.   I'm also blessed to have been mentored by, and held accountable to, several older men in said church. Not only has God placed them in my life to hold me accountable, but they're a gold mine of Godly advice.
11.   Regarding the previous number, I try to pay it forward…and some people say I counsel quite well, and I encourage quite well.  I personally think there's still a lot of room for improvement.
12.   I don't make friends that fast (and I'm TERRIBLE with names); but when you're a friend, you're a friend for life!
13.   I usually (or maybe it's better to say that I used to) pay attention to what I eat.  You'll probably think I'm more health-conscious than the average person and far more health-conscious than the average Filipino.  However, I've let myself go in recent years and I need to get back on track.
14.   My unhealthiest habit is sleeping late.  I think if I fix this, the rest of my health goals will fall into place.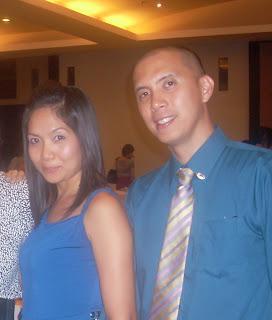 15.   My wife and I have a blessed marriage, and I have heard that we inspire a lot of young couples like us.  However, ours was not a nice start.  Because she was pregnant, we rushed into the wedding, or shall I say, we rushed into marriage.  I still feel guilty that I robbed her of the dream wedding girls always wanted.  I robbed her of the romantic proposal that girls always wanted.  Instead, it was "Let's get this done before your tummy gets too big."  What a pathetic substitute.
16.   Our kids are active in church ministry, and are excellent kids all around. I'm soooo proud of them (I have to tell them so more often).  We try to mold them physically, intellectually, spiritually, and socially (Luke 2:52).
17.   My biggest weakness is (drum roll) being disorganized. I'm the messiest guy you can meet. Second worst weakness: procrastinator.  I need to remove these from my life, now that I'm holding more important leadership positions at work.
18.   I used to be pretty vain and materialistic. I've asked God to remove those sins from my life, and He did.  However, sometimes a trickle creeps back.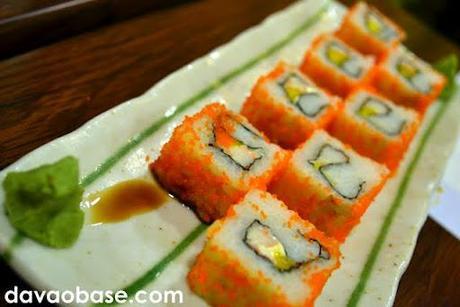 19.   I'm crazy for Japanese food. Mexican food is a close 2nd.  Thai is probably 3rd place.
20.   Favorite dessert of all time: apple pie a la mode.  My favorite Pinoy dessert: leche flan.
21.   I used to do a lot of geeky things, like play video games, watch wrestling, and play pencil-and-paper rpg games (hides head in shame).
22.   I miss America (especially the friends I left behind), but I don't want to live there.  When people on these shores ask why I don't feel the allure of American's riches, I tell them that here I'm richer where it counts.  Most of the people get it.
23.   I find it really strange how Filipinos are so scared of the sun. The sun is really good for you!!
24.   I hate coke (well, soda in general) and beer. Luckily, I've never tried cigarettes.
25.   I'm not really fond of traveling.  My wife is, though...and because of her I'm starting to warm up to it too.
I hope this 25 Things About Me blog post gives you a bit more info about the guy behind Lessons Of A Dad.  Please feel free to leave a comment.  I hope you find time to return to this site to see the articles that are posted here.  Have a great day, folks!