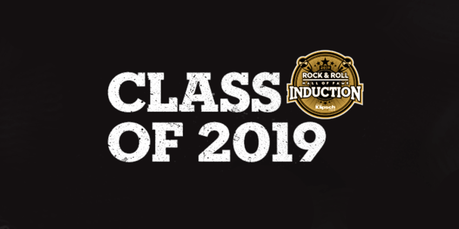 The 2019 Rock & Roll Hall of Fame Class has been announced with seven artists named as the newest inductees to the hallowed hall. Stevie Nicks, Radiohead, Def Leppard, The Cure, The Zombies, Janet Jackson, and Roxy Music will join other legends in music when they are included in April, making this a stacked class both in numbers and style.
More than 1,000 voting members cast ballots, with an added fan vote, for the Rock & Roll Hall of Fame class of 2019. The original long-list of nominees included 15 artists, with notable names including John Prine, Rage Against The Machine, LL Cool J, and more missing the cut for this round.
When the nominees were announced in October, we looked at the list and made our top five picks from the list, and invited you to make your choices in our fan poll. Have a look back at those picks and results...
*correct picks in red. Trish & Joshua's picks in alphabetical order.
Trish's Picks
🖤 Def Leppard
🖤 Janet Jackson
🖤 John Prine
🖤 LL Cool J
🖤 Rage Against the Machine
Joshua's Picks
thereviewsarein.com Fan Vote - Poll Results
The final list of seven inductees all bring extensive, celebrated, and talented careers to the table, and deserve to be recognized with this acclaim and honour. We don't know what the induction night ceremony and concert is going to look like, but with this list, the songs that come from these artists, and the love that fans have for each and every one of them, we can't wait to see it!
2019 Rock & Roll Hall of Fame Inductees
🖤 Def Leppard
🖤 The Cure
🖤 Janet Jackson
🖤 Radiohead
🖤 Roxy Music
🖤 Stevie Nicks
🖤 The Zombies