Exciting news for Ontario country music fans dropped this morning when the County Music Association of Ontario announced the live performers at this year's awards show.
Earlier in April we found out who's been nominated for the awards, with Tebey, Jason Blaine, and Leah Daniels leading the way… and on May 30 in Markham, we'll find out who the winners are in all 14 categories, and get to see live performances from some of our favorite starts, and artists in the middle of breaking out right now.
Let's get to that now actually. The performers for the CMAO Awards at the Flato Markham Theatre are all good choices that will make for a really entertaining show… we can't wait!
2016 Country Music Association of Ontario Awards Show Performers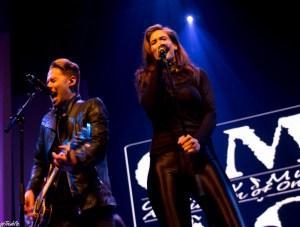 Autumn Hill at the 2015 CMAO Awards.
⁂ Autumn Hill
⁂ Cold Creek County
⁂ Genevieve Fisher
⁂ Jason Blaine
⁂ Jessica Mitchell
⁂ Leah Daniels
⁂ Meghan Patrick
⁂ River Town Saints
⁂ Runaway Angel
⁂ Tebey
⁂ Tianna Woods
⁂ The Western Swing Authority
PLUS, Jason McCoy (with The Road Hammers) will team up with Tim Hicks for a special live collaboration!
As country music fans, it's awesome to see a list of talent like this and know that all of these artists are from Ontario. For years Canadian country was thought to be from other places, but now we're seeing the recognition of our homegrown talent, and we're happy to celebrate that, and all of the Canadian talent that is making a mark with fans.
Now, because we love you guys… we welcome all Ontario country music fans to enter for your chance to win 2 tickets to both the Country Music Association of Ontario Award Show and the CMAO R2I Spring Tune-Up Conference in Markham (May 28 & 29). Follow the instructions in the widget to enter…
Entry-Form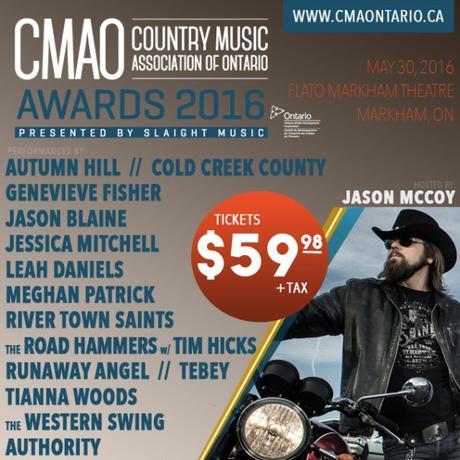 Click to purchase!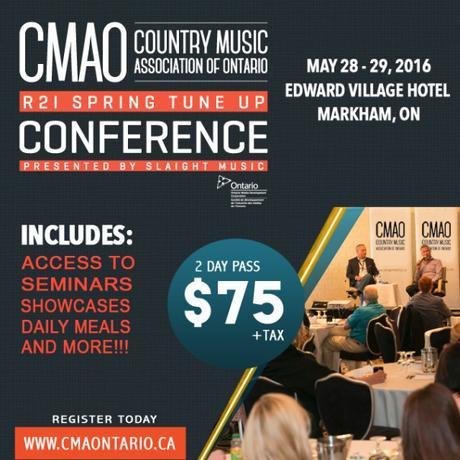 Click to purchase!