2015 was a fun year for country music.
Established radio stars kept pumping out the hits with Luke Bryan, Little Big Town, and Sam Hunt owning the #1 spot on the Billboard's 2015 Hot Country Chart most of the year, plus Eric Church, Zac Brown Band, and Carrie Underwood all releasing new albums that fans loved – but they weren't the only ones being noticed out of Nashville… or Canada.
This year I've got 4 acts to name in my country breakout artists of the year, and it was NOT easy to pick them.
Note: As recently as October I had no idea who was going to be on this list. I talked with some friends who love country and between us there was no real consensus pick… and then the last 3 months of the year happened.
Let's start in Canada where I have a tie marked down as the Canadian Country Music Breakout Artists of the year…
Cold Creek County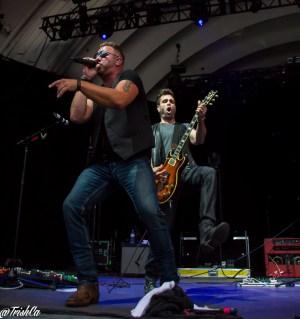 The boys of Cold Creek County found the Top 20 twice in the year, and their debut single, Our Town went as high as number 7 and really introduced the group to country music fans in Canada.
We had a chance to see the boys twice in the year, first at Ajax Downs' Steak Stock in July, and again when they opened for Dallas Smith at the CNE in September. Both times they put on a hell of a set and truly showed that they are ready to be part of the new wave of Canadian country music talent coming through the ranks.
Congrats to Cold Creek County on their big year, we won't be surprised if 2016 is just as impressive and successful.
Madeline Merlo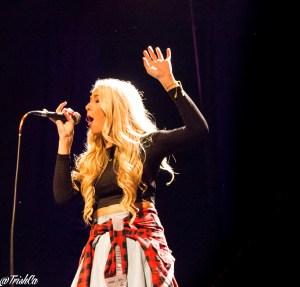 Miss Madeline Merlo had an impressive year of her own with a successful summer single in Honey Jack, and the Canadian Country Music Association Award for Rising Star of the Year.
We got to sit down with the BC born songstress in December and then watched her hop up on stage to open for 2014 Canadian breakout artist, Jess Moskaluke.
Madeline held her own that night, and is super ready to drop her album in the spring of 2016 so more country fans can hear what she has to share. 2015 seems to be just the start of what Madeline Merlo has coming in country… stick around to see what's coming.
And in the United States, making waves in Country in 2015 we have 2 winners. 1 male and 1 female… each putting themselves on the map this year, and each deserving of being named as top breakout artists.
Chris Stapleton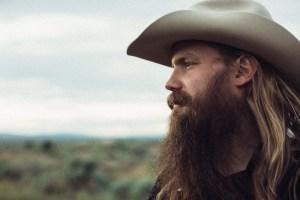 via facebook
Already known by many as Nashville's favorite singer, Chris Stapleton really broke out in 2015 when he cleaned up at the Country Music Association Awards in November.
After performing with Justin Timberlake in the best live TV performance of the year, Stapleton cemented his night with wins for New Artist of the Year, Male Vocalist of the Year, and Album of the Year.
He's a super talented, humble, hard working man, who has more success coming to him, and as breakout artist of the year, he's nearly beyond compare.
If you still haven't listened to Traveller yet, you're missing out – it took a lot of year for him to get here, but Chris Stapleton has arrived, and it was worth the wait.
Cam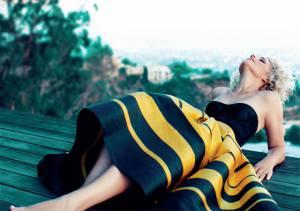 via Facebook
What a year it was for the lady who loves yellow!
Cam scored a monster hit with Burning House, and her year only got bigger from there. The December 11 release of her full length album, Untamed, came late in the year, but not too late to be celebrated by many as one of the top albums of 2015.
2015 was a breakout year for Cam, and as she leads in to 2016, things are looking bright and bold for the singer. We know we're not alone in anticipating her appearance at Boots & Hearts in August!
Congrats to Cam on a big 2015!
Honourable mention needs to go out to Cory Marquardt, Livy Jeanne, Kelsea Ballerini, Jason Benoit, River Town Saints, Old Dominion, Dylan Scott, Mickey Guyton, A Thousand Horses and more…
We can't wait to see who breaks out from the pack in 2016!