2014 was one of my favourite years. I had left my full-time corporate role late 2013 so all of 2014 was devoted to our pizza bar and my foodie cravings. Balancing on the bus whilst trying to blog on my phone, business meetings after work and Monday-ituses were a thing of the past

These are some of my highlights and favourite foodie moments in 2014, along with the links to the blog posts in case you missed it last year.
JANUARY – burger boy and I ate through Great Southern thanks to Taste Great Southern Festival. It was this short foodie break which inspired me to write more about Western Australia produce.
My favourite Great Southern foodie moments were….
Eating marron and checking out The Albany Marron Farm…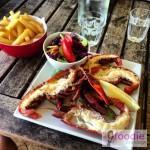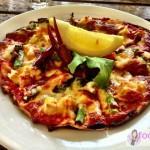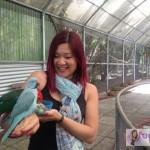 Celebrating our 4 year wedding anniversary at Pepper & Salt…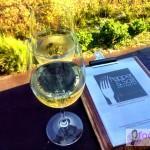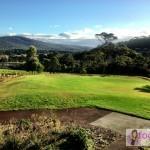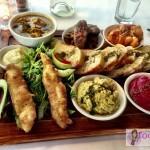 Meeting Amy Hamilton, Head Chef at Three Anchors…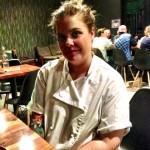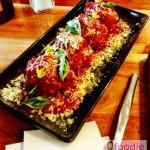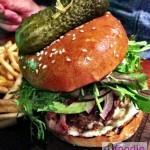 Hearing the story of Oranj Tractor, a small organic winery…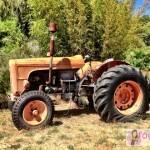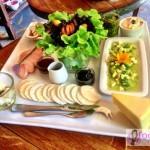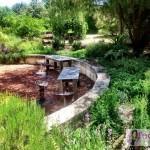 FEBRUARY – burger boy and I had been trying with great difficulty to keep junior burger a secret. We got the all clear and shared our news with our family and in this post here. 
MARCH – burger boy and I ate through Singapore in celebration of my 30th birthday. We came back with a few extra kilos and that wasn't including our shopping! Check out our Favourite Singapore Eats.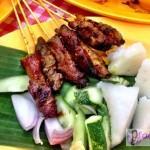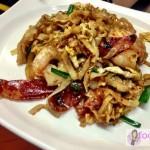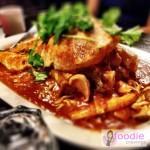 APRIL – The city is always buzzing with plenty to do and most importantly to EAT during Eat Drink Perth. My favourite Eat Drink Perth foodie moments were at The Trustee and Taste of Perth. Read all my Eat Drink Perth posts here.
MAY – Inspired by our visit of the Great Southern, I was proud to be involved in Buy West Eat Best's WA Signature Dish which showcased WA produce and food. I was so happy that foodie cravings reader Rhiannon Birch was crowned the winner of WA's Signature Dish, this is my interview with Rhiannon.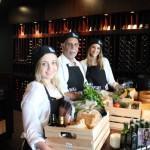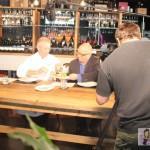 JUNE – in celebration of junior burger's impending arrival my family threw me a baby shower high tea…it almost felt like planning a mini wedding

Home made sausages, quiches, a macaron tower and cake pops were a few of the many menu items…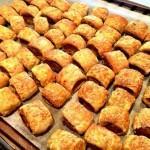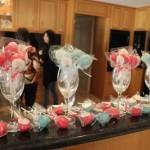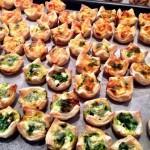 JULY – burger boy and I went along to The Laneway Lounge's Little Black Cocktail Book launch and learnt all about the 1920s prohibition era. I love this theme and am so excited to now see new bar on the block Sneaky Tony's take this theme further with a password required for entry!
AUGUST – our junior burger (also know as Zara Rose) was born August 11. She no longer fits into her junior burger tee

 This is my post introducing our precious junior burger.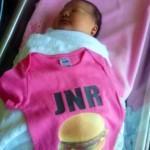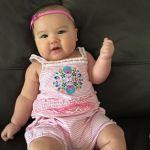 I frantically blogged as much as I could before she arrived in fear that I would have no time to write ever again…
Must Wine Bar's Bistro Lunch – it was so popular that Must are currently offering this special again now
Top 5 Perth Eats July
New burgers & renos at Jus Burgers
The Ladder Café & Deli – our lunch brunch as a couple – these guys are now also open for dinner
The Artistic Engineer behind foodie cravings caricature
SEPTEMBER – my fear that I would never ever have time to blog again didn't eventuate in September. The adrenalin which kept me up in the middle of the night after feeding junior burger meant I was pretty productive in the wee hours of the morning. So the blog got a lot of love before and after junior burger was born. Being home bound for a month I also did a lot of baking in September.
OCTOBER – my mum is amazing. She cooked and washed all our clothes for us for a month whilst I adjusted to being a new mum. I wrote about her journey to becoming an amazing cook after 50 and her ambitions to start her own food business one day in this post. We had plans to launch her home delivery business early this year but there's been a few curve balls thrown mum's way so I'll keep you updated as to where we go with this!
NOVEMBER – Beaufort Street Festival every November takes over my life. This was my Beaufort Street Festival day captured in 40 seconds…