The following is a 2014 campaign event calendar for the Greater High Desert updated as of Sunday, Apr. 27:
ASSEMBLY DISTRICT 36 (ANTELOPE VALLEY) CANDIDATES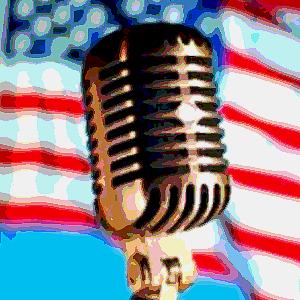 — MO Apr. 28 – JD Kennedy invites your to support his bid for AD 36 by joining him for an evening of music, casino games and hors d'oeuvres 5:30pm – 8:00pm Monday, April 28 at Bravery Brewing, 42705 8th Street West, Lancaster, California 93534. Hosted by Bart Avery of Bravery Brewing, live music will be performed by Jake Nelson and The Tone Wranglers. General admission is $25 per person or $40 per couple. Military and Veterans are $15 per person or $25 per couple. Be a Sponsor for $125 (includes admission for 2 and 4 drink tokens), or a Cohost for $1,000 (includes admission for 6 and 12 drink tokens). RSVP to
Dawn@KennedyforAssembly.com
or call Chantal at 661-312-8133 with questions. More information at https://www.facebook.com/events/1484571175094744/ or http://kennedyforassembly.com/donate-to-campaign
– TH May 15 – AVNewsCast.com and GCS Broadcast and Media Arts Pathway invite the public to its Assembly District 36 Candidate Debate 6 p.m. Thursday, May 15 at Guidance Charter High School, 37230 37th St. East, Palmdale Ca. 93550. AVNewsCast.com will moderate and stream live this debate forum, which will include all candidates: challengers Tom Lackey (R), Kermit Franklin (D), JD Kennedy (R), Suzette Martinez (R), and incumbent Assemblymember Steve Fox (D). For more info, visit https://www.facebook.com/events/1415146852088744/ or http://AVNewsCast.com
* * *
ASSEMBLY DISTRICT 33 (VICTOR VALLEY) CANDIDATES
– MO Apr. 28 – The Victor Valley Republican Club will host a few of the 33rd Assembly District candidates as luncheon speakers 11:30 am Monday, April 28 at the Fireside Room (Formerly the Green Tree Inn) 14173 Green Tree Blvd in Victorville. Attendees will have the opportunity to ask candidates questions regarding their platforms. Lunch will be served for $18.00 a person. RSVP at 760-946-5300 or at http://www.victorvalleyrepublicanclub.com
– TU Apr. 29 – Michelle Ambrozic will be in Barstow 5:30-7 p.m. Tuesday, Apr. 29 at Nick's Computer Works, 25434 West Main Street, Barstow, Ca. 92311. Meet Michelle along with Paul Schrader, who is running for Sheriff, http://www.sheriffpaul2014.com, and enjoy free hot dogs and bottled water. More info at http://www.michelleforassembly.com
– WE Apr. 30 – Rick Roelle will host a meet and greet event 6-8 p.m. Wednesday, April 30 at Stonebrook Estates, 19292 Kanbridge St, Apple Valley, California 92308. The Gate Code is 19189 for entry. The Taco Man is confirmed along with beer and wine refreshments. More info at http://www.rickroelle.com or https://www.facebook.com/events/451599464971994/?ref_dashboard_filter=upcoming
* * *
SAN BERNARDINO COUNTY SHERIFF CANDIDATES
– TH May 29 – Paul Schrader invited the public to join him for an evening of dinner & music 6:30 pm Thursday, May 29 at Antoninos Italian Restaurant, 7945 Vineyard Ave, Rancho Cucamonga, California 91730. The evening will include world-renowned musicians Marcus Coleman, Larry Kimpel, and Kimaya Seward, who are the talent behind names such as Diana Ross, Barbra Streisand, Christina Aguilera, George Duke, Alanis Morissette, Anita Baker, Hiroshima and Mary J. Blige. $75 includes a wonderful, Italian buffet dinner! RSVP to Judy Schrader at SchraderKids5@gmail.com or 909-452-9622. More information at https://www.facebook.com/events/1441941532713300/ or https://www.facebook.com/paul.d.schrader
* * *
Email Civic Bee editor (and independent journalist) Jim E. Winburn at editor@civicbee.com to announce your Greater High Desert 2014 campaign event!