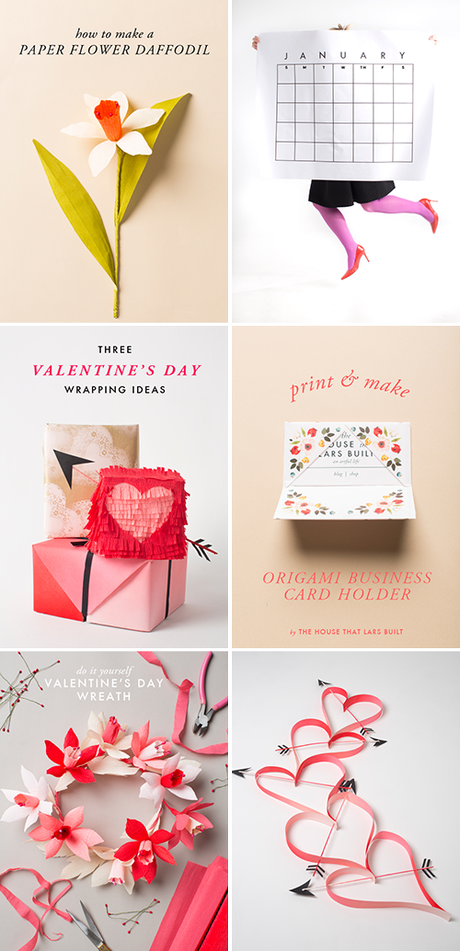 Greetings from the middle of the Caribbean...somewhere...I don't know where I am. I do know that large ships are not immune not massive amounts of swaying though. So that's fun. 
I thought I'd take a moment and look back on some of my favorite projects from last year. Last year I reviewed 2013 by color but I thought it would be fun to see the chronology of the year according to months starting with January to March. Turns out, I started off with my favorite holiday to craft for: Valentine's Day. With Trisha by my side, we went to town on Valentine's Day and we had a ball doing it. You know I love me some pink and hearts.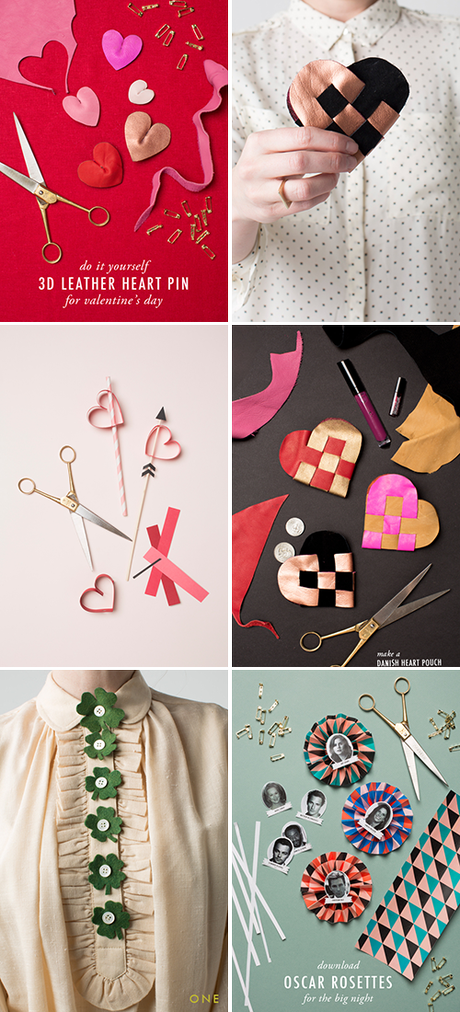 Other holidays not immune to us: ST. Patrick's Day, the Oscars, and Easter. Oh man, so fun to look back on these projects. I LOVED making them!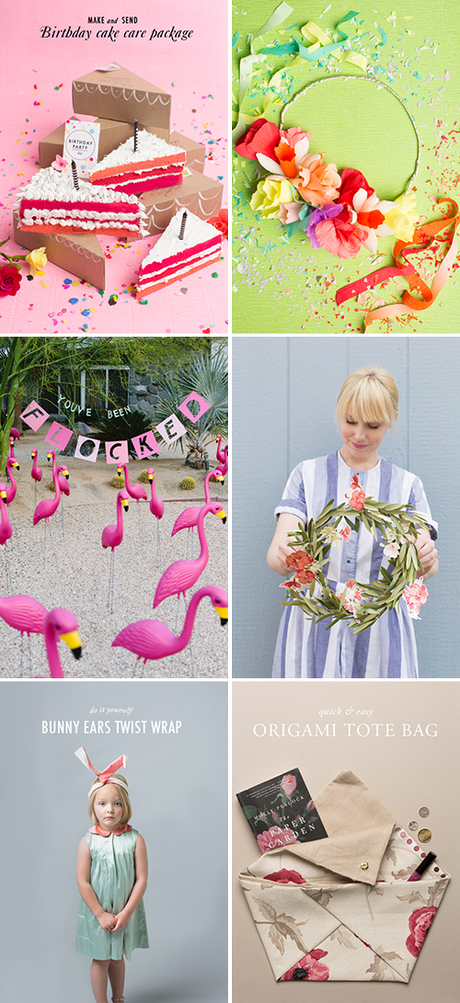 Did you make any of these projects? Did you tag them with #LARSMAKES on Instagram? I want to see them! 
Paper Daffodil  |  Oversized Calendar printable  |  3 Valentine's Day wrappings  |  Origami business card holder  |  Valentine's Day wreath  |  Oversized paper hearts chain

3D Leather heart pins  |  Woven Danish heart pouch |  Heart straws  |  Clover button covers  |  Oscar rosettes

Cake sendable  |  Rainbow flower wreath  |  Flock of Flamingos prank  |  Wallpaper wreath  |  Bunny ears twist wrap  |  Origami tote bag