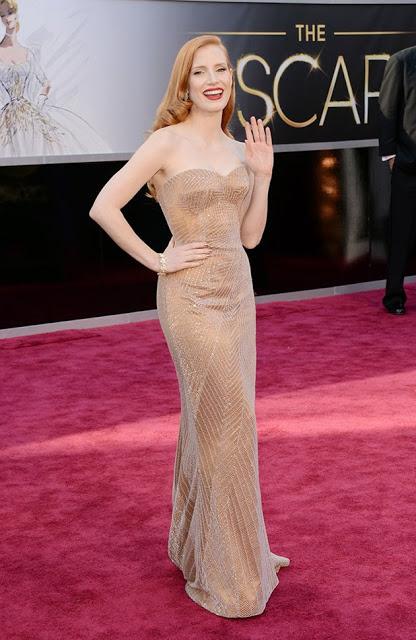 (This was my favorite of the night.  I don't think the color was the best choice for Jessica Chastain's fair skin, but loved the overall look.  It was classic, lovely, and very well put-together).


Did you watch the show?  Thoughts?  I'm not sure how I feel about Seth MacFarlane as the host.  Was he funny?  Not really.  Cheesy?  A bit, but aren't most award hosts a little cheesy?  I do wish they would just get Amy and Tina to host everything...but moving on.  There were a few timeless looks that I loved last night, and a few that I hope we will never remember.  I'd love to hear your thoughts.  Were you in agreement with me?  Who were your favorites?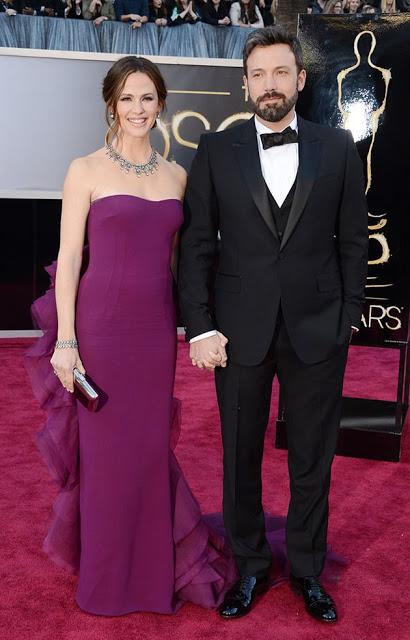 (Best looking couple.  Ben and Jen looking fantastic as always.  They both just seem like such genuine, down-to-earth people too.  He should have been nominated for Best Director).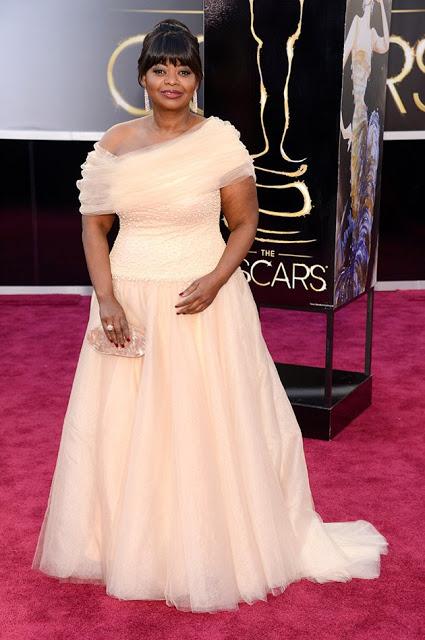 (This was one of my favorite looks of the night.  She just looked beautiful.  Octavia Spencer did it again this year, so lovely).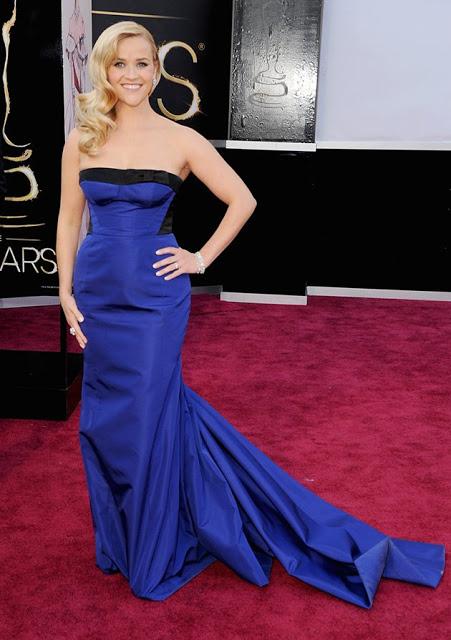 (The feelings were mixed on Twitter about Reese and her Louis Vuitton gown.  I loved it.  I was glad she didn't follow suit and do the nude thing, but chose a pop of color.  I love the bow accent at the top, and the lines of the dress were gorgeous.  How can you not love Reese?)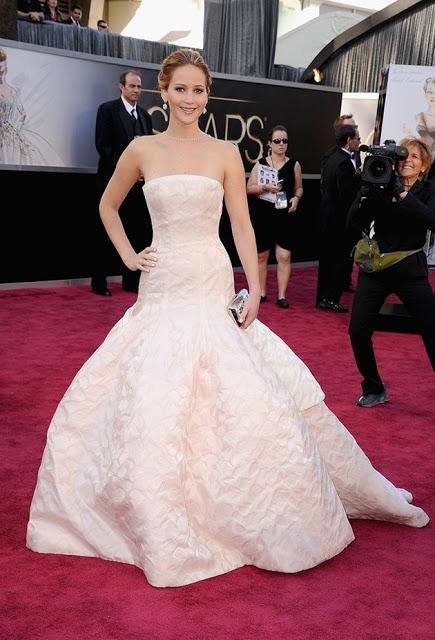 (It wasn't my favorite, but I did think it was lovely and fit her figure well.  Jennifer Lawrence could pretty much wear a paper bag and look good in it.  The necklace that hung down the back was stunning).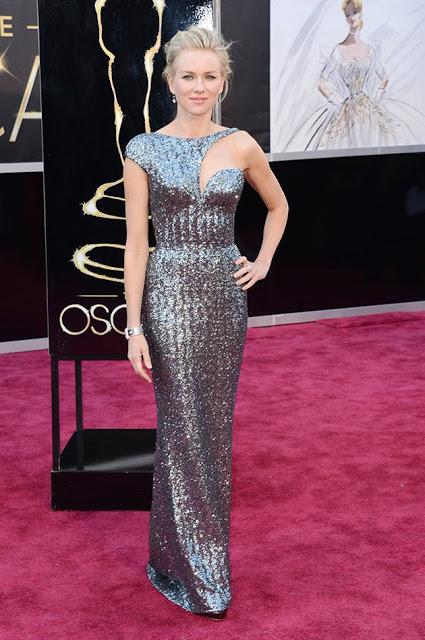 (I'm such a Naomi Watts fan.  She has this timeless quality about her, and she's also very classy.  This is a dress that I don't think many could have pulled off without looking costume-y.  She did it well and looked like a star).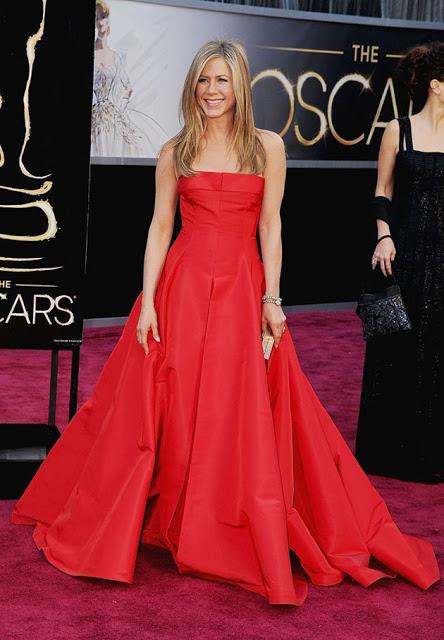 (Ok, I'm choosing Jennifer for one reason only...I like the fact that she wore a hot color and the gown is very pretty.  I just wish she would do something different for once, like maybe hair up, or something a bit more edgy?)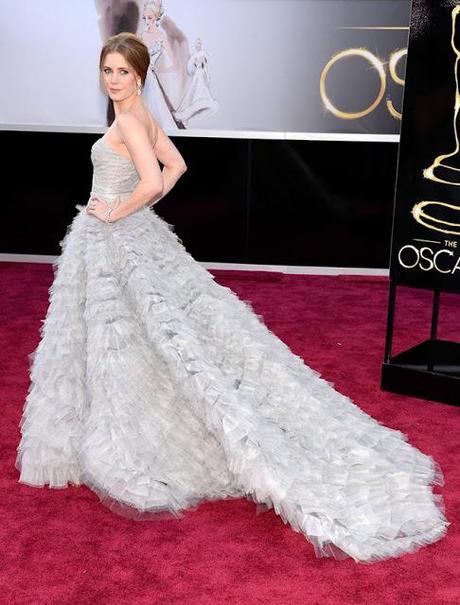 (Was it me or did Amy Adams appear very sad or upset?  I didn't think she interviewed very well at all.  The dress was lovely and I loved the train.  The hair and makeup?  Not so much).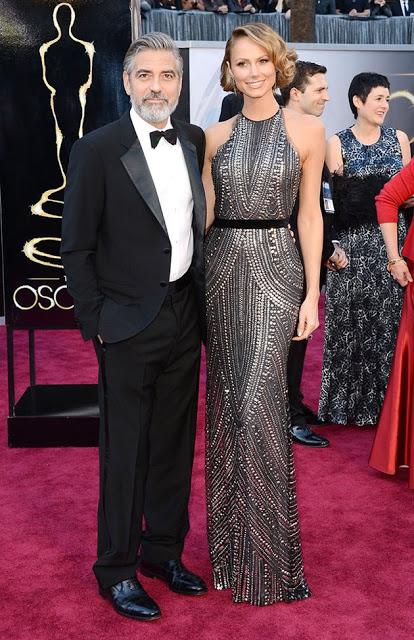 (I loved Stacy Keibler's gown.  I'm a bit shocked to see they are still together, but hey, ride that train as long as you can girlfriend!  He is George Clooney after all!  BTW, who thinks George is looking a bit like Sean Connery?)

And Now for the misses: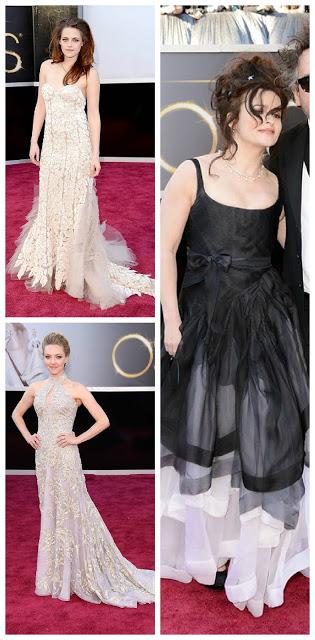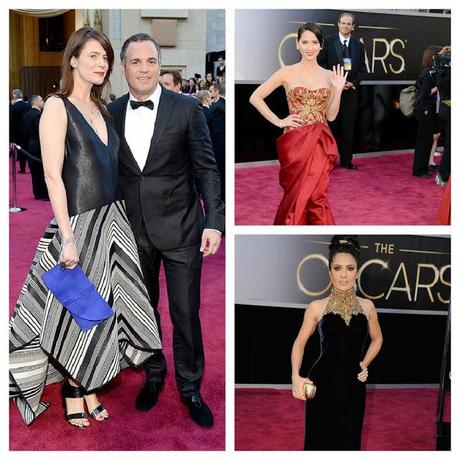 AND THE WORST OF THE WORST:CONGRATULATIONS BRANDI GLANVILLE!!!!  YOU NOT ONLY LOOKED AWFUL, BUT HAD NO BUSINESS WHATSOEVER BEING AT THE OSCARS!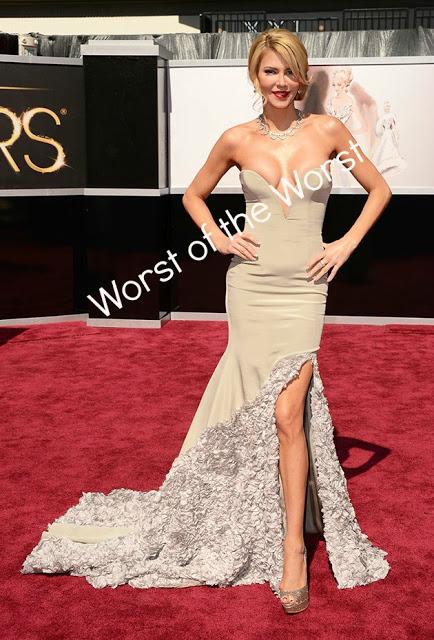 Hope you all enjoyed my recap!  I'd love to hear your thoughts.  What were your favorites and hated moments from the show?  
Badgley Mischka Shopbop Shop Strappy Sandals Badgley Mischka Pumps