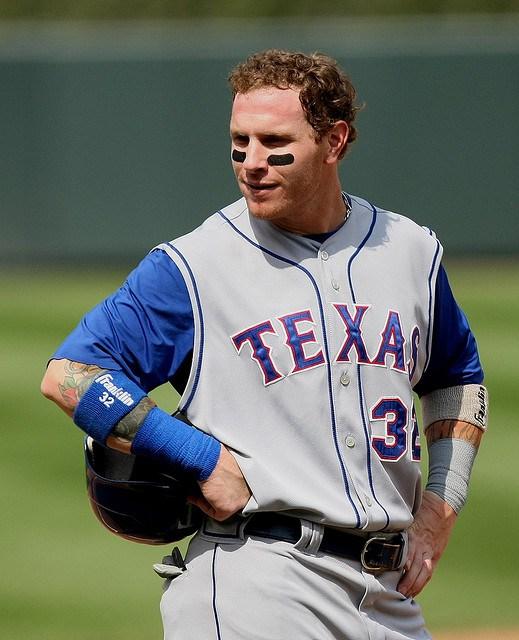 Courtesy of Keith Allison on Flickr
MLB free agency is underway with a couple big names already re-signed in David Ortiz to the Red Sox and Jake Peavy to the White Sox. The free agent class is thin this year, but there still remains some names worth mentioning. Here are the top five remaining free agents in baseball:
1. Josh Hamilton - There's no denying that Hamilton is above and beyond the top free agent this offseason. The 2010 MVP is coming off one of the best years of his career in which he hit 43 home runs and 128 RBI's. However, Hamilton does come with an injury concern, along with the fact that he struggled down the stretch as the Rangers collapsed.
2. Zack Greinke - Greinke is the best free agent starting pitcher available. After being traded from the Brewers to the Angels before the trade deadline, he finished off a strong season going 15-5 with a 3.48 ERA. Greinke, only 28, won the Cy Young in 2009 and is still capable of being a top pitcher in any team's rotation.
3. Kyle Lohse - Coming off the best season in his career with a 16-3 record and a 2.86 ERA, Lohse is the second best starting pitcher available this offseason. He only seems to be getting better with age, and he could dramatically improve a pitching staff.
4. Michael Bourn - This is where the 2013 free agent class drops off significantly, but Bourn can still be a key piece for many teams in need of a speedy center fielder. Though his numbers declined last year, Bourn is still only 29 years old and can be a threat at the top of any lineup.
5. Hiroki Kuroda - With the lack of depth in the free agent pool this year, number five has to be a pitcher. Kuroda is a strong veteran who pitched extremely well in New York last season, compiling a 16-11 record and a 3.32 ERA. He throws strikes, only walking 2.1 batters per nine innings in his career. Kuroda will be a great addition for whoever decides to snag him.