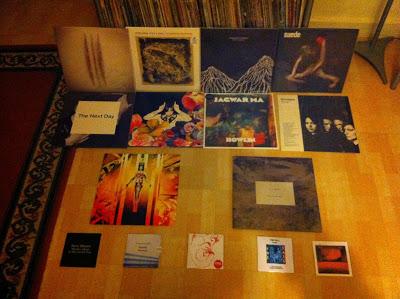 So we come to THAT time of year again. Unlike a lot of websites (some of who started publishing their "end of year" lists in October!), this roll of honor has been prepared after a lot of careful consideration, AND actually at the end of the year too! It's also a bit different to a lot of other 'Best Of 2013' lists in that it has been compiled by one person and is based on the opinions of one person, wheras most music sites have big teams of writers, meaning that their 'Best Of' lists are just an indication of the most popular and most commonly-heard records of the year. I know because I was the one who added up all the scores for God Is In The TV's list, which was aggregated from about 30 writers individual lists. While that's all well and good, the following list is one that offers an undiluted picture of the year's finest long players. A lot of the albums from 50-25 aren't really in any particular order, since many were equally enjoyable. Plus there are some LPs that I didn't have time to full investigate and allow time to grow on me properly. Some of these are in the list and could have maybe been higher (Nick Cave, Midlake, British Sea Power), while there are other great albums that didn't make the list for the same reason. Not based on hype, popularity amongst other critics or commercial success, it's quite simply an honest lowdown on the things that caught my ears the most in 2013...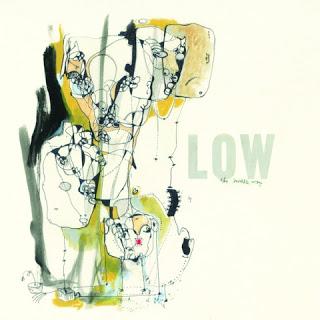 50. Low - 'The Invisible Way'
It's their seventh album of moody, understated and largely acoustic melancholy, complete with soothing harmonies and slow building atmosphere. Produced by Wilco's Jeff Tweedy, it hints at a more countryfied approach, based around piano and acoustic guitar. Mimi Parker's vocals enjoy more of a presence than on previous records, although Alan Sparhawk provides the lead voice on one of two clear highlights 'Clarence White' It's quite unlike anything else here, in fact it could be the closest Low come to being anthemic, as the infectious melody and intense handclaps almost carry it into a place that's not too far from Elbow territory. However just as it threatens to peak, it ends instead, and yet it doesn't sound at all incomplete. 
The beautifully ethereal 'Holy Ghost' is the high point, a magnificently composed example of their warm, organic sound with brushed drums, soaring melody and a hushed hymnal quality that reaches the heart. Full review HERE.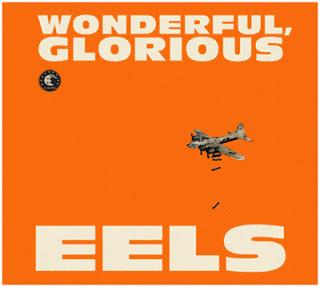 49. Eels - 'Wonderful, Glorious'
'Wonderful, Glorious' is the first Eels record since the slightly underwhelming trilogy of albums from 2010, and I was hoping for a return to form. 
'Wonderful, Glorious'
begins with the excellent
'Bombs Away'
where an ominous vibe meets a vocal where Mark E Everett sounds like he means serious business. A great way to start the record, and like the title might suggest, it ticks and explodes. 
'New Alphabet' 
is a grouchy number that starts with the misleading line "you know what, I'm in a good mood today", but the mood is pretty pissed off. Sounding like someone who's up for a fight, like on much of this record.
Those moments of magic seem to be a bit rarer than before, but you'll more of them here than on the three previous LPs. The simple, subtle lullaby melody of 'One The Ropes' is where that gift is evident, and is the one of the highlights. 'The Turnaround' is another one, bleak, beautiful and emotionally fragile. But as it rises, the mood becomes more defiant and elevates the song to another level. t does have more to offer than the previous LPs as well as being a touch more diverse, but it's still not up to the standard of 'Electro Shock Blues' or 'Daisies Of The Galaxy'. Full review HERE.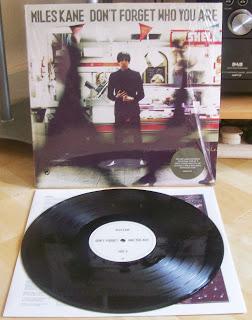 48. 
Miles Kane - 'Don't Forget Who You Are' 
Miles Kane's second full length was a bolder, more consistent LP than his debut, and was full of memorable indie rock moments. With a few co-writes from Weller and Ian Broudie, highlights include the stomping T Rex-esque title track, the buoyant 'Better Than That' and the elegant, heartstring pull of 'Out Of Control'. The Evening Standard: "
Sometime Shadow Puppet Kane returns with his second solo album and proves conclusively that certain young men are in thrall both to glam and mod, which is entirely as it should be as these were the best manifestations of British pop music. This is not to say that Miles Kane is a self-conscious throwback – aided by ex-Lightning Seed Ian Broudie who produces with élan – this is a collection of songs that hums with retro-vitality..."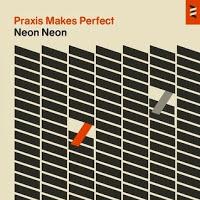 47. Neon Neon - 'Praxis Makes Perfect' 
In the absence of new Super Furry Animals material, anything from frontman Gruff Rhys makes for a fine substitute. Here he teams up with Boom Bip for a skewed lo-fi electro-pop collaboration, themed around the life of publisher and leftwing activist Giangiacomo Feltrinelli. Pitchfork: 
"The anachronism is delicious, and when Neon Neon succeed in wedding their high-minded tale to wryly tacky throwback pop, the juxtapositions can be similarly satisfying..."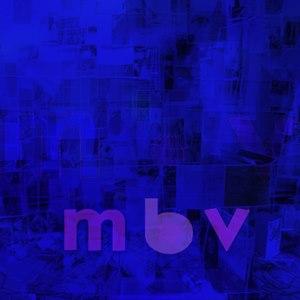 46. My Bloody Valentine - 'mbv'
'mbv' is the first LP from Kevin Shields and co in nearly 22 years, and yes that title is supposed to be in lower case. It picks up where 'Loveless' left off to such a surprising extent, that it's hard to believe that so many years have passed. 
The lovely 'only tomorrow' (the titles are all uncapitalised too) is fuzzy and downbeat, but with an air of truly mesmerising beauty, and hearing the blissful 'is this and yes' takes you somewhere else. The excellent 'new you' has a surprising laid back groove to it and is probably the nearest you'd get to conventional here, while 'nothing is' is a fierce punch-up between layer upon layer of guitars and thick, distorted beats. And through these headphones, the extraordinary sounds that jump out of the closing 'wonder 2' are simply out of this universe...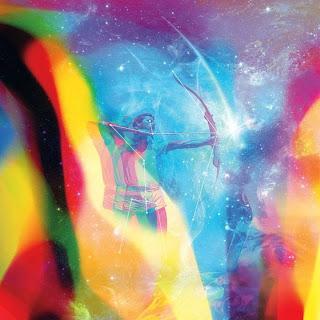 45. Black Hearted Brother - 'Stars Are Our Home'
A trio that features ex-
Slowdive
 and
 Mojave 3 
man 
Neil Halstead
, 
Seefeel
's 
Mark Van Hoen
 and 
Nick Holten
 (
Holten's Opulent Oog
), some would consider 
Black Hearted Brother 
something of a "supergroup". Traces of each musician's usual style can easily be heard across 'Stars Are Our Home', and their highly collaborative way of working has made for a sprawling, eclectic debut. 
'If I Was Here To Change Your Mind''s building, piano flavoured drone rock signals another style leap, with Halstead singing like he's under heavy sedation, however the more melodic elements of the trio's sound reappear on the awesome 'UFO', where a driving acoustic groove rides into a huge, mesmeric chorus.
The lovely 'Look Out Here They Come' may come across as a rather lightweight closer at first, but doesn't take long to charm with its bright outlook and colourful, understated electronic charm.
It's a sprawling and often self indulgent piece of work, but bearing in mind that it was made with an "include everything we record" spirit, Black Hearted Brother appear to have done rather well. Maybe a bit of editing and a higher level of quality control on one or two tracks would have made for a stronger and more consistent album, but 'Stars Are Our Home' is what it is. At least you couldn't ever accuse them of not being diverse enough. Full review HERE.
44. 
Midlake - 'Antiphon'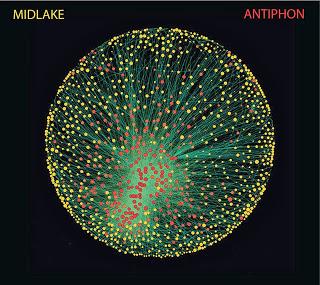 Despite losing frontman Tim Smith, Midlake hadn't lost any of their focus when they returned with this hauntingly elegant record. While the title track was mesmerising, the mysterious beauty of 'The Old And The Young' provided a career highlight. Clash: "
full of winding melodies peppered with flute, picked guitar and experimentation. Every track is sensational, from the '70s baroque splendour of 'It's Going Down' to the thumping percussion, synth buzz and melancholic vocals of 'This Weight'. 
Antiphon is going to divide opinion, but give it a chance – it might just be the best thing they've ever done..."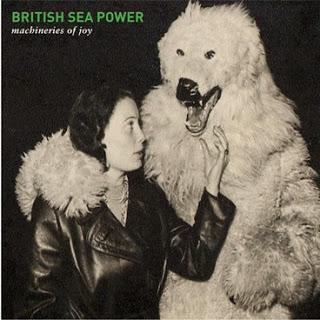 43. British Sea Power - 'Machineries Of Joy'
British Sea Power's 'Machineries Of Joy' is the group's sixth full length. I love how the title track's guitar line plays along with the strings towards the end. It's so good that you don't realize it runs for over six minutes. Elsewhere we are treated to more uptempo numbers like the raucous Manics-esque 'K Hole' and the pacey 'Monsters Of Sunderland'. Meanwhile the gentle breeze of 'Hail Holy Queen' and the tender centrepiece 'What You Need The Most' display the band's more introspective side, the latter being one of the record's finest moments. 'Spring Has Sprung' is a nicely arranged moment of graceful beauty that also provides another highlight.Most of it stands up pretty well, even if it does take a few plays to make its impact...
42. Queens Of The Stone Age - 'Like Clockwork'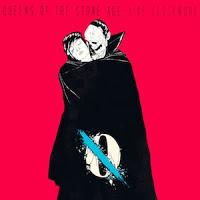 On the first QOTSA album in six years, Josh Homme returned
sounding rather brutal indeed. Even the guest spots from Elton John and Jake Shears seem to fit in perfectly. As well as the bizarrely diverse range of guests, we got a fine batch of hard rocking treasures, including the sleazy monster 'If I Had A Tail', and the meaty, hard rocking drive of 'My God Is The Sun'. AV Club: "Like 
Clockwork is incredibly cohesive. As if he's following the path laid down by so many of his '70s rock heroes, Homme is entering a new decade with a crisp, borderline robotic update of his band's sound..."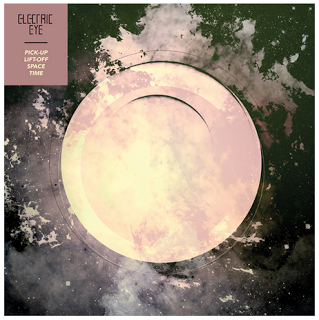 41. Electric Eye - 'Pick​-​up, Lift​-​off, Space, Time'
Norway´s musical capital Bergen is where psychedelic space-rock four-piece Electric Eye are from. Made up of "dirty blues, reverb and groovy drones", their debut expanded boundaries and pushed plenty of sonic envelopes. Monolith Cocktail: "
Split into two the albums trippy, though grindingly driven, A-side roams Harrison's raga retreats, lunar landscapes and Floyd's epic Pompeii stage. At their most insular and blue they sound like an edgier Spacemen 3 and at their most strident they 'come on' all BRMC. 
Moving through the 'Disraeli gears' the band pick-up speed on the flip side: the beats meatier fuzz meaner and sustain resonating longer. The quartet of shorter but no less sprawling numbers in the second act add echoes of the Chemical Brothers and Kasabian to the squealing organ, tremolo quivering tapestry. 
Admittedly reaping the benefits of those mid 90s influences, Electric Eye hardly qualify as the most original of bands, yet their homage has a certain kick and quality, missing from most of the 'Neo-psych' hoards..."