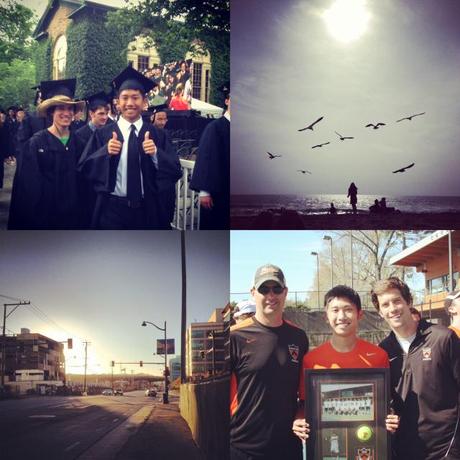 Boy, what can I say? It's been one heck of a year, a year for the record books. For all you fellow 2013ers, and even for all you other post-grads out there, the year of your college graduation was probably a big one. It certainly was for me. For me, 2013 signaled the end of one chapter and the beginning of another chapter of my life, as I'm sure was the case for many of you.
Let's begin with the obvious: Graduating from college - June 2013 marked the end of a life-changing experience, my 4 years at Princeton University. You guys have heard enough of my reminiscing to the college days, but I could go on and on forever. Fact of the matter is, people thrive in different situations and during different stages of their lives; I thrived in college. As a freshman, I knew right away that I had found a second home. And while 4 years went by faster than the speed of light, those 4 years were priceless. I learned so much about myself, met some amazing people, and made the greatest of friends. That's why leaving was so hard. As tough as it was emotionally to say those final goodbyes to roommates, friends, and tennis, it was even tougher as I drove off campus for the last time as an undergraduate. That moment was one I will never forget.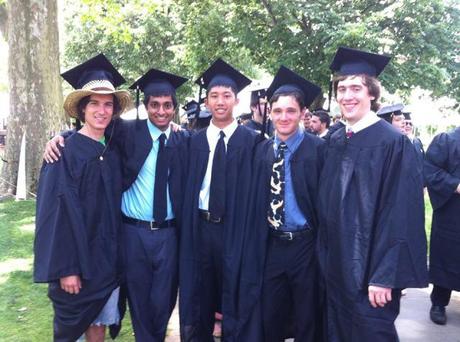 Finally, I graduated from the "Best ol' place of all" with the greatest roommates (pictured) and teammates I could have ever hoped for.
But on to new beginnings, right? The nostalgia came often during the summer, no question. However, a new chapter had just begun: the post-grad life. My summer was filled with job searching, job searching, and more job searching. Even today, I'm still searching for that first full time job. But, I couldn't forget to be patient and to continue enjoying life. How can I not in San Diego weather? And that's when I discovered a new addiction, the great game of golf. Golf not only became another passion of mine, but more importantly it tightened the bonds between my hometown friends and I. We played a lot and laughed together even more. In the end, it really is all about family and friends.
The birth of America's Finest Tiger!  What I lacked in job-securing ability I gained in blogging. When the summer ended and friends returned to school, left for jobs, or ventured onto backpacking trips, I found myself right where I started, at home. which actually isn't too shabby for your average funemployed post-grad. So I thought, why not? Let's join the blogging world to make the time pass. I knew that it would help my writing and social media skills for future employment, but little did I realize how much it would help me on a personal level. America's Finest Tiger has given me a way to express my thoughts, meet other bloggers, and most importantly, realize that there are plenty others out there just like me.
San Diego –> San Francisco –> San Diego - My first job! Well sort of. More like my first real post-grad experience. In November, I journeyed up the coast to San Francisco to join a rising startup team and help the team out before their launch. And I'll be the first to tell you, San Francisco is vastly different from San Diego. It'll get ya. While it was amazing exploring the city and the rest of the bay, meeting new people, seeing old friends, and learning a ton on the job, "it" ended up not being quite the right fit for me. So after about a month and a half, I returned home with a partially employed status (since I have a job on the side). All in all, my experience in SF was invaluable and I only gained from it.
And, well, here I am! Back in sunny San Diego. It's always great to be home for the holidays. As 2014 dawns on us, it's important for all of us to look back on all the great memories, good and bad, and to reflect on those memories, recognize what's really important, and aim for the stars once again in 2014.
Here's to an incredible 2013 and everything coming our way in 2014.
Happy holidays and Happy New Year!
Cheers,
Michael