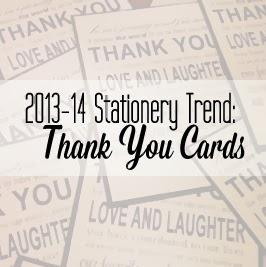 Individual wedding thank you cards are taking over. 
I've seen them mostly at receptions and they can be placed inside of frames (1-2 per table) or individual cards incorporated into each guest's place setting. They all pretty much contain the SAME wording (that part of this popular "day of" element drives me crazy). But, similar to the popular phrase: "...Eat, Drink and be Married", this wording/content is here to stay and this card is becoming a normal line item on client's "day of" stationery lists.
Note of etiquette: This card is adorable, but it should NOT replace the personalized thank you notes you send after your big day.
Take a look at a few of these iterations of the card below. You must credit these different stationery designers for taking the same verbiage and making each layout look fresh and unique!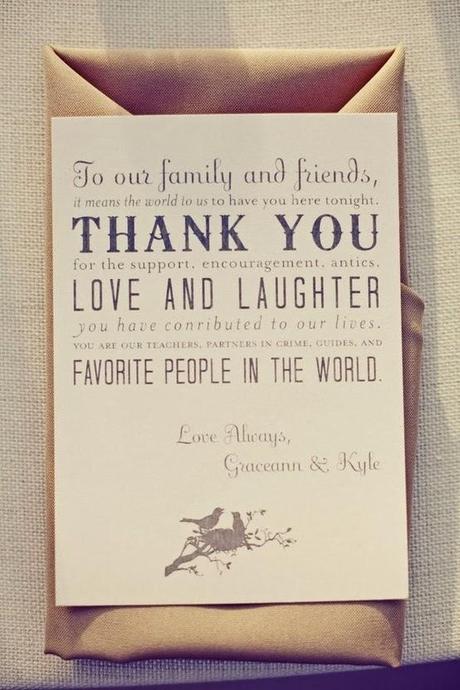 From StyleMePretty.com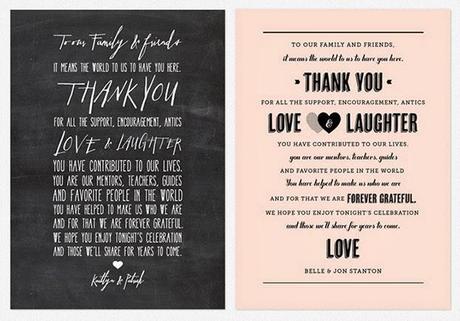 Designed by Love vs. Design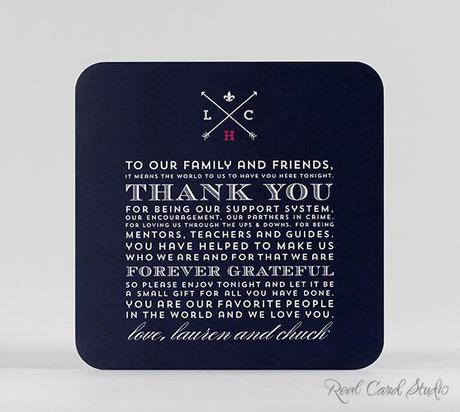 From Exceptionally Inviting Blog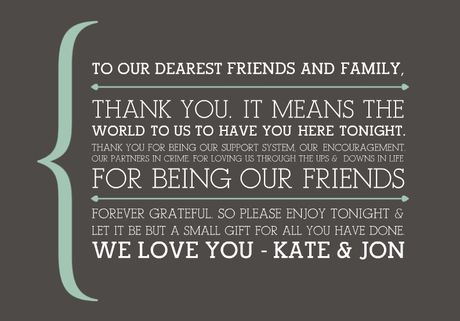 From Blog.Mixbook.com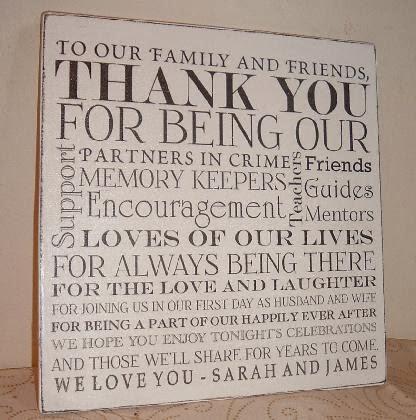 From WithLoveGifts
Enjoy the pics and have great weeks! --ct