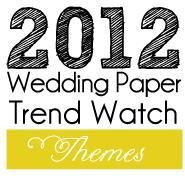 Yes, its another "coming trends of 2012 blog!" It was unavoidable and this is actually the first of three that I'm publishing. I haven't done a series in a while so the blog was overdue...
Overview of our "2012 Wedding Paper Trend Watch":
Part 1 of 3 - 2012 Trend Watch: Soft Themes
Part 2 of 3 - 2012 Trend Watch: Fonts
Part 3 of 3 - 2012 Trend Watch: Colors
Soft-Themed Wedding Stationery
In an effort to make weddings even more distinctive and personal, I'm predicting brides going for "soft" themes in 2012. Not the hard sell, matchy-matchy theme, but just subtle elements of a desired look. No longer just simple and elegant, invitations and "day of" stationery will have fun touches weaved throughout. Think: French-Inspired, Old Hollywood, Alice in Wonderland, Vintage (sorry, vintage, like rap music, is not going anywhere), urban chic, shabby chic, rustic, etc...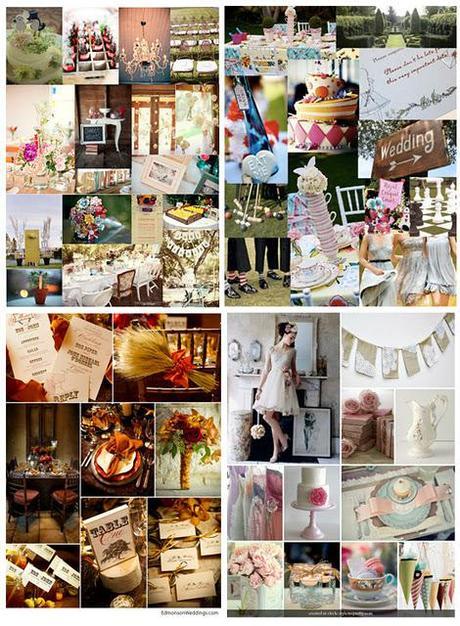 Some cool inspiration boards I found on Pinterest... Clockwise from l to r:
unknown origin | disneybound.tumblr.com | luxefinds.com |  circle.stylemepretty.com
What other themes do you think you can you easily pull elements from?