Only 8 days to go for the London Olympics Games, the delegation groups of different countries have started a Uniform Fashion War of opening ceremony and village wears that are designed by some Big-name fashion stars. The designer tried hard to combine their countries' identity, stylish cuttings and also the spirit of the Olympic Games.
Argentina:
Best Sports: Boxing, Field Hockey, Basketball, Sailing and Soccer
Medal Total: 66
Total Games Appearances: 23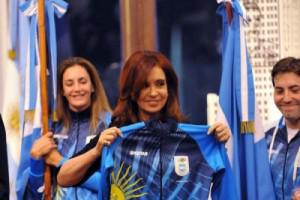 The uniform of Argentina comes from the idea of the yellow Sun of May on the national flag. Months ago, one argentine legislator suggested that on the logo of athlete's sportswear should carry the message 'Las Malvinas son Argentinas' (The Falklands are Argentine). With the Internaional Olympic Committee's rule, the proposal failed and Cristina said with the pride and honor, the argentines will not use the games as a political platform.
Australia:
Best Sports: Athletics, Swimming and Cycling
Medal total :432
Total Games Appearances: 26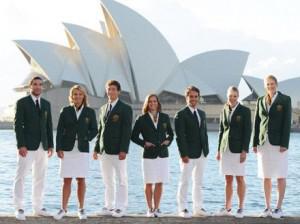 Australia's athletes will wear a green blazer over white Oxford shirt, paired with white pants or a skirt, the uniform was designed by Daniel Bracken in SportsCraft.
Brazil:
Best Sports: Volleyball, Judo, Sailing, Athletics
Medal Total: 91
Total Games Appearances: 20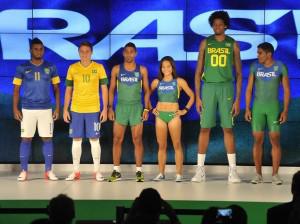 The athletes from Brazil will present themselves with the famous yellow and green shirt with stripes on the sleeves.
Britain:
Best Sports: Athletics, Cycling, Sailing, Swimming, Rowing
Medal Total: 719
Total Games Appearances: Britain has entered all 26 Olympic Games.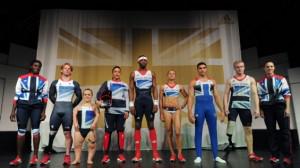 As the host country,England invited Stella McCartney to design their uniforms. She was inspired by the Union flag and also added a more 'modern' feel to the sportswear. However, many people were not happy with the fact that Stella took out the red off their flag, and criticized her changed the national colors.
Canada:
Best Sports: Athletics, Canoeing, Swimming
Medal Total: 254
Total Games Appearances: 24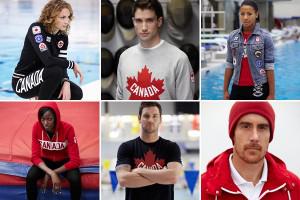 The collection of the Canadian Olympic wear represents the great outdoors and summer in Canada with denim jackets; it is made up of strong national symbol: Maple Leaf.
China:
Best Sports: Diving, Gymnastics, Table Tennis, Weightlifting and shooting
Medals Total: 392
Total Games Appearances: 8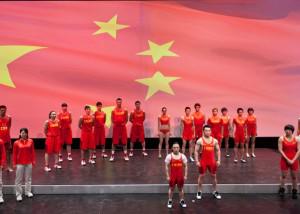 The uniform of Last Olympic's host country China, keeps the Chinese Red elements and use a new digital control system to reveal the freshness of the color.