It's been a busy year at the Soft Star workshop! The past 12 months have brought a lot of memories to our shoemakers, both happy and sad. As we find ourselves fast approaching 2013, we thought it would be a good time to look back at the highlights of 2012. Here are some of the events that had the biggest impact in the Soft Star workshop:
10. New Website
We started this year with a bang! Early in January 2012, we rolled out the new and improved Soft Star website. The new site was a big improvement over the archaic, yet memorable site of Soft Star's past and gave us many more ways to interact with our customers. Just wait until you see what we do with it next year...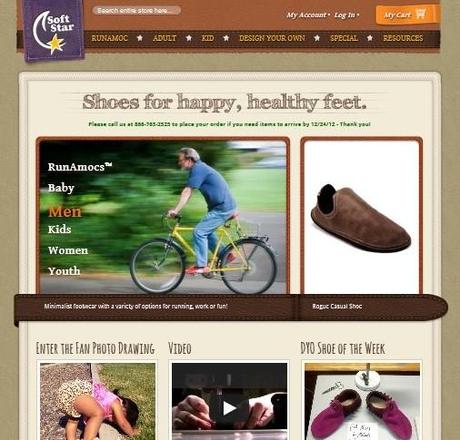 9. New Colors!
It's not unusual for Tim, our founder, to add new colors to our leather options from time to time, but this year he brought us many surprisingly colorful hides. The list of new additions includes shiny violet, shiny black, baby leopard print, star-patterned leather and both green and pink camouflage. Our leather room is starting to look like Candyland!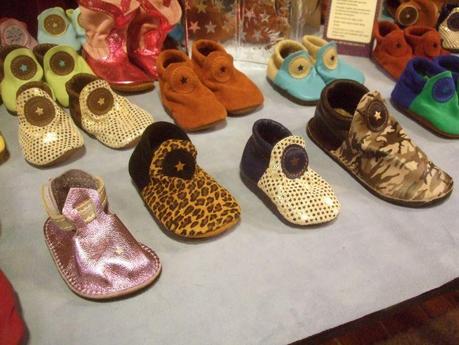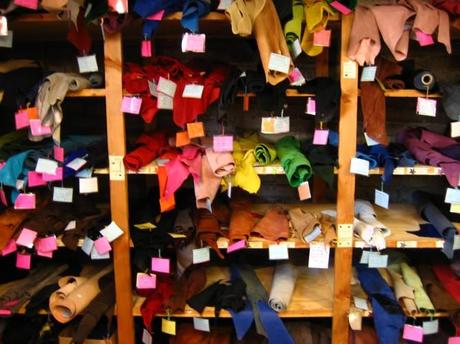 Our colorful leather room.
8. RunAmoc Big Screen Debut
In September, our friends Michael Sandler and Jessica Lee, authors of the book Barefoot Running, released their long-awaited DVD Barefoot Running, the Movie. The very informative film discusses all aspects of barefoot running and one chapter on footwear presents a Dash RunAmoc as an idea barefoot running shoe. It's the first time we've seen our shoes on the big screen (or DVD)!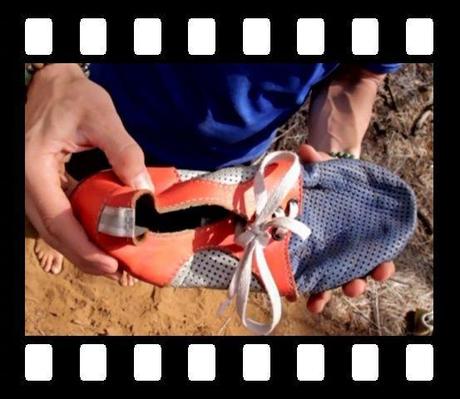 7. Biggest and Smallest Shoes
In February, we made one of our largest shoes ever: a size 15.5 Rambler! This came close to our record size 16 shoe from many years back. A few weeks later, we made our smallest shoe of the year: a size 1 moccasin for a very tiny baby boy.
Size 15.5 Rambler, next to an average size 6 for comparison.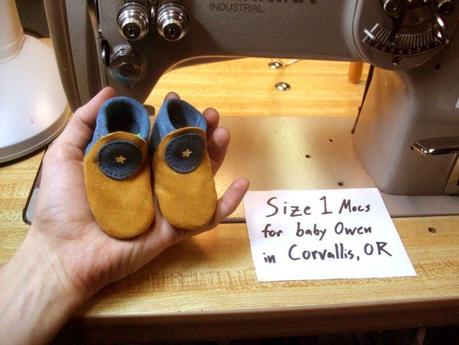 Our smallest shoes of the year!
6. Fitting Tassels
After a festive playday, in which we encouraged our staff to spend a day working on any creative project of their choice, Elf Sarah proudly presented a set of fashionable tassels made from the same high quality leather we use for our shoes. When the seamstresses around the shop began asking her to make tassels for themselves, we realized she may have stumbled upon something big. She refined her tassel-making process to develop a series of elegant fobs for purses, keychains and accessories, now sold on the Fitting website.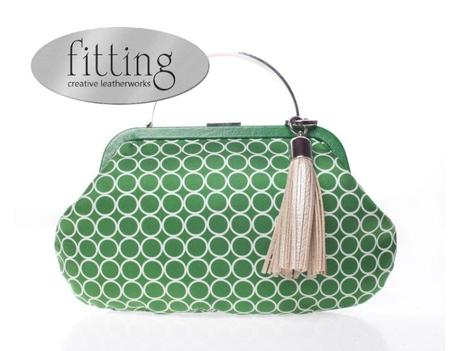 5. New Styles
These have certainly kept us busy. Earlier in the fall, we introduced three new shoes into our product line: the Rogue casual shoe, the Merry Jane Metro and the Youth Dash RunAmoc. We're very excited to extend barefoot shoes options to more than just kids and running adults. So far, the response has been terrific—we love seeing the creative design-your-own color combinations come through our shop! We're also looking forward to rolling out a couple more new designs this spring…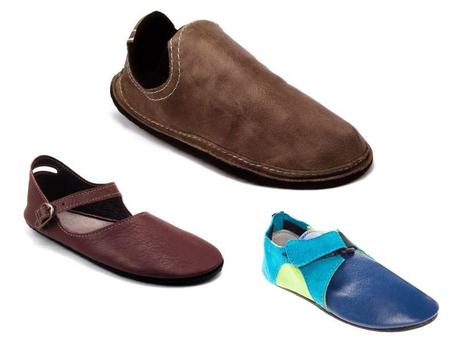 The New Rogue, Merry Jane Metro and Youth Dash RunAmoc
Also worthy of mention was the introduction of our tough leather sole for RunAmocs, launched in April. We were thrilled to find a natural, pliable sole that offers such a high level of groundfeel (and has become a favorite Earthing shoe).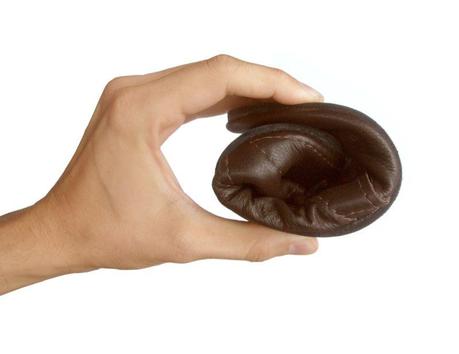 Dash with Leather Sole
4. Olympic Shoes
Olympic fever was all the rage last summer, and our workshop was no exception. We were sad to see the games end, but gave one last hurrah to Missy Franklin. The swimmer and four-time gold medalist made quite a splash in the games (pun intended). When we heard in a radio interview that she had trouble finding shoes to fit her size 13 feet, we went right to work. Our seamstresses made a special red, white and blue pair of Merry Janes that we hope gave her a pleasant surprise.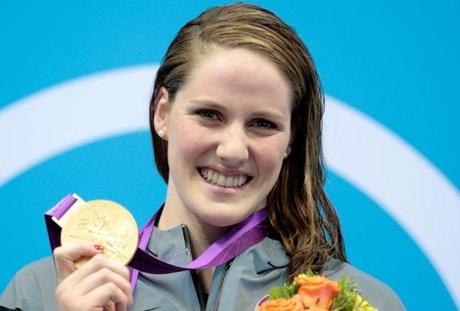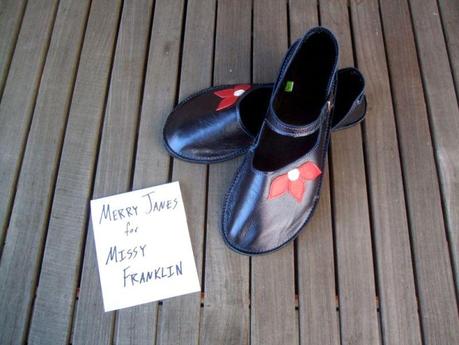 3. Micah True Remembered
No, it wasn't all laughter in 2012. We were saddened in March to hear about the death of Micah True, also known as Caballo Blanco (The White Horse). The American ultrarunner received national attention when he appeared as a central figure in Christopher McDougall's bestselling book Born to Run. True was an inspiration to many people, and he used his fame to encourage running and to raise money to support the Copper Canyon ultramarathon. He touched many lives and will truly be missed.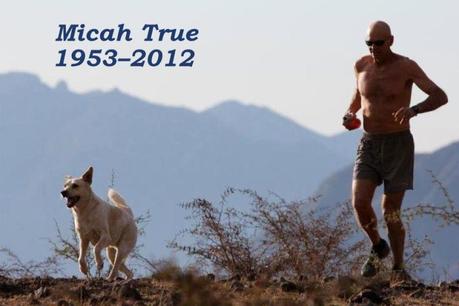 2. Donald Buraglio Finishes Leadville
While we lost one cherished ultrarunner this year, we have another one inspiring us and making history... well, at least Soft Star history. Donald Buraglio, one of our best shoe testers (since he puts a million miles on our shoes each week), finished the Leadville 100-mile ultramarathon in a single pair of his favorite Dash RunAmocs! The high-altitude Leadville race was also featured in Born to Run as one of the most difficult courses on the planet—the race starts at twice the altitude where planes pressurize their cabins and only goes up from there. Donald finished in 28 hours, 33 minutes. That's right, he ran for over 28 hours! Many of us were tracking his progress online and found it exhausting just to stay awake that long while sitting at home. Check out his race report for all the details.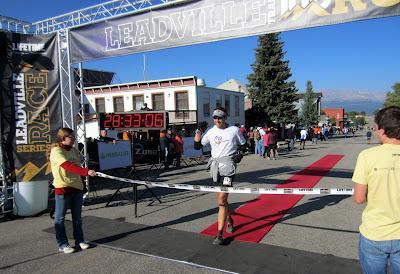 Donald crossing the Leadville-100 Finish Line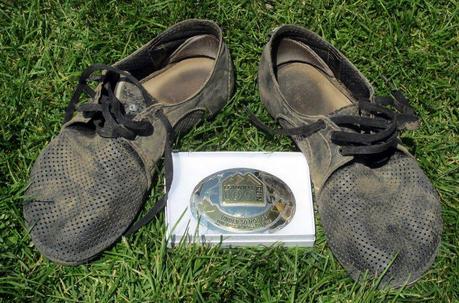 "Here's how happy I was with my RunAmocs: I didn't take them off my feet for nearly 5 more hours after the race." – Donald Buraglio
1. Baby Shel
Without doubt, the most exciting news in our workshop this year was the introduction of a new elf! In August, Soft Star co-owner Larkin gave birth to a healthy baby boy weighing 8lbs, 15oz. Shel had a grand welcome with over 200 people entering our guess-the-name contest, and Larkin and husband Jay did a great job keeping the answer a secret until his birth. Shel is now a regular at the Soft Star workshop, where he'll undoubtedly grow up learning all the intricate secrets of elf shoemaking.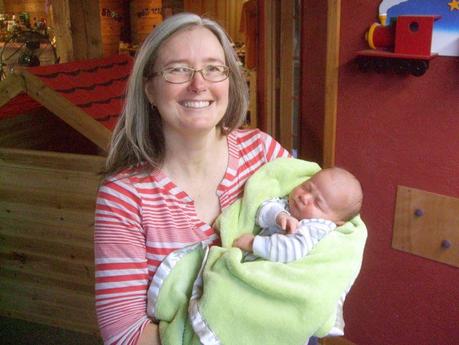 Larkin with Shel on his first day in the workshop.
And of course, we're very grateful for all the wonderful people who have supported us and shared their stories this year. We feel privileged to work for a company that allows us to build direct relationships with our customers, and we love seeing all the photos we're sent showing us where our shoes end up (hint: stay posted for a slideshow of our favorite customer photos for 2012).
Thanks for a great year!