Tweet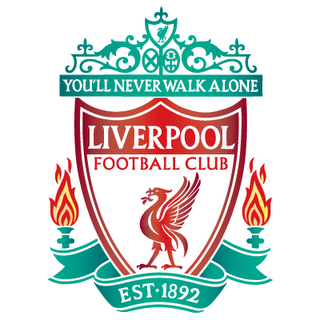 Liverpool
Last year: 6th
If you're wondering where your favorite midfielder ran off to, chances are it's Anfield. Liverpool have added Stewart Downing from Aston Villa, Charlie Adam from Blackpool, and Jordan Henderson from Sunderland, bringing their collection to an impressive 14. Henderson is clearly a move for the future, though he may not particularly agree. The 21-year-old was a staple for Sunderland in '09-10 and '10-11, featuring in 33 and 37 matches respectively. That's a lot of work for an Under-21. Stewart Downing and Charlie Adam, slightly more seasoned than Henderson, are (were?) perennial starters as well. Downing had one of his best statistical seasons last year with Villa, notching seven goals and seven assists in 38 league appearances. Charlie Adam produced even better numbers (12 goals, seven assists) in fewer appearances (35) for a worse club (RIP, Tangerines).
Enter the midfield conundrum.
Dirk Kuyt, who plays a sort of hybrid midfield/forward role, started 33 games for 'Pool last year, producing 13 goals and seven assists. Steven Gerrard, Liverpool captain/face of the franchise, will likely expect his starting role back when he returns from his groin injury in - according to Liverpool - about a month. Raul Meireles, a defensive midfielder, added five goals and five assists in 33 matches. Maxi Rodriguez proved his worth during 'Pool's second-half surge, marking 10 goals in 28 appearances. Lucas has started more than 30 games in each of the last two years. Alberto Aquilani is back from a one year loan spell with Juventus, during which he made 33 appearances for the Italian giants. Even Joe Cole played in 20 games last year.
Unless Liverpool plan to implement the unprecedented 4-9-2 formation for 2011-12, Kenny Dalglish will face several interesting personnel decisions this year. Several. Every week. One thing I can tell you from personal experience, starters do not like to get picked over. Ever.
The Liverpool strike-force is slightly less convoluted. Luis Suarez was phenomenal for the Reds after he and Andy Carroll were brought in during last season's January transfer window. Thus far, Carroll has spent most of his Liverpool stint sidelined due to injury. His potential (and expectations) are high. The Reds may have reached for the striker, spending in excess of 35M pounds to pry him from Newcastle. He proved his lethality with NUFC by netting 11 goals in 19 appearances before the switch. On top of their individual talent, Suarez and Carroll seem an absolute perfect pairing. Suarez is just as happy providing service as he is providing goals, and Carroll is the quintessential poacher. If Carroll can regain his fitness and form, this duo could be scary-good.
Assuming Liverpool can make sense of their midfield and the aforementioned striking duo pans out, the 'Pool defense could turn out to be the side's "weak spot". Note the quotation marks. If they can keep a consistent back four healthy, Jose Reina should have an easy time keeping them organized and effective.
This Liverpool squad, who barely qualified for the final Europa League spot last year, is a legitimate contender for the 2012 EPL title.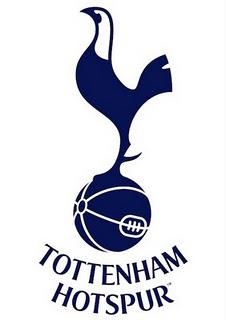 Tottenham
Last year: 5th
Tottenham fell just a few games short of a second consecutive Champion's League berth. Ironically, their dream stint among Europe's best is arguably what kept them from top-four form last term. They made a respectable run in the tournament, falling to Real Madrid in the quarterfinals. These additional, midweek games meant Spurs were frequently scrambling to put together a fit lineup for their following EPL matches, dropping several points over this stretch. Still, Spurs have solidified themselves in the, now, "Big Six".
Personnel-wise, Tottenham have made no significant changes. They're another squad loaded with midfield talent. Their key contributors from last year, Gareth Bale, Luka Modric, and Rafael Van der Vaart, are all still with the club - for now. Here's looking at you, Luka. Van der Vaart was a statistical monster last year, scoring 13 goals and eight assists in only 28 appearances. Look for his appearance count to rise, as well as his contribution. Gareth Bale is not only Tottenham's most important cog, he's the reigning PFA Player of the Year. High praise for the 22-year-old, who was flat out electric when healthy. Modric is the question mark - not his production, his affiliation. He will round out arguably the most talented midfield-threesome in the EPL - if he remains with the club.
The forward position remains Tottenham's weakness. Their leading striker, Roman Pavlyuchenko, had only nine goals last year, four fewer than midfielder Van der Vaart. Spurs finished the season with only 55 total goals - five fewer than Manchester City, 14 fewer than Chelsea, 17 fewer than Arsenal, and 23 fewer than Manchester United; the four clubs who finished ahead of them in the table. No one can blame them for focusing on keeping their core lineup intact, but it was disappointing not to see them go after an established goal-scorer in the transfer window.
But if only the deficiencies stopped there.
The Spurs defense isn't exactly a brick wall. Their goal differential was +9, down from +26 the year prior. In fact, the +9 GD is the lowest for a 5th place finisher since, brace yourself, Tottenham in 2006/07 when they managed a
stellar
+3 mark. Tottenham have done nothing to strengthen the back four, but they have brought in veteran American keeper Brad Friedel, who will look to man the pipes on a consistent basis (Heurelho Gomes hasn't exactly been the most beloved figure at White Hart Lane over the years).
I see Spurs' upcoming campaign playing out awfully similar to their previous one - unless they manage three to five more wins in front of Friedel than they did in front of Gomes which, come to think of it, is very possible.