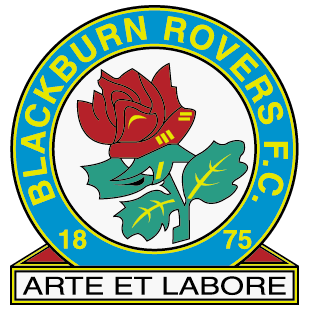 Blackburn Rovers
Last year: 15th
Blackburn have a very obvious deficiency in the attacking department. To put it politely, they score by committee. Their three top scorers last year (David Hoilett, Nikola Kalinic, and Jason Roberts) put in a whopping five goals a piece. They're hoping their only summer signing (thus far), Scottish striker David Goodwillie, can address their offensive woes. Goodwillie, at the very least, knows how to put the ball in the net. He totaled more goals for Scottish Premier League's Dundee United (18) last year than Blackburn's three highest scorers combined - earning himself the Scottish Young Player of the Year Award in the process. The Rovers lose Phil Jones to Manchester United for an undisclosed fee (rumored to be around his 16M pounds). The multi-talented Jones will be tough to replace, as he spent time at both midfield and in defense for the Rovers last year.
The Blackburn faithful are crossing their fingers the club holds onto key defenseman Christopher Samba. He's been linked with a number of clubs this summer, most especially Arsenal, whose interest has drawn the attention of Tottenham, as well. Samba is a solid center back, consistently starting over 30 games for the Rovers in each of the last four seasons.
All said, Blackburn have taken care of their most pressing needs. They could be poised for a modest rise in the table if they can hold on to Samba and if Goodwillie can produce goals at a comparable rate as he did last year.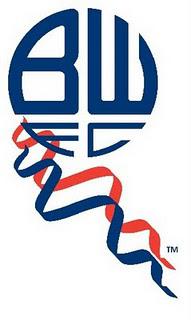 Bolton Wanderers
Last year: 14th
Bolton were one of the most even keel clubs in the bottom half of the table last year. If there is such thing as a respectable negative goal differential (GD), Bolton were one of three clubs to attain it at -4. In fact, three clubs finished above them with a worse GD: 11th place West Brom (-15), 10th place Sunderland (-11), and 9th place Aston Villa (-11). One more victory last year would have vaulted Bolton into the top half of the table above the aforementioned Villians.
Bolton have surely come out winners in this summer's transfer season. Their only noteworthy loss to date is Johan Elmander, who joined Galatasaray on a free transfer. They also technically lost keeper Ali Al Habsi, who permanently joined Wigan this summer after a season long loan spell in 2010/11. Bolton's additions of midfielders Nigel Reo-Coker from Aston Villa and Darren Pratley from Swansea will help offset the loss of Elmander, and they've added additional depth by signing Tyrone Mears and Chris Eagles from Burnley. Reo-Coker and Pratley both played integral roles for their previous clubs and have the ability to make an impact with Bolton immediately.
The unnerving piece of the 2011/12 Bolton puzzle is Daniel Sturridge - or the lack thereof. Sturridge was an absolute monster for the Wanderers after joining the club on loan from Chelsea in January. Score eight goals in 12 appearances, he was, in every way, vital to Bolton's second half success. Their desire to bring Sturridge back on a permanent move was blatant, but nothing has come of the early-summer rumblings, and Sturridge is currently fighting for a place with his parent club.
While I personally think Bolton have given up their best contracted keeper in Al Habsi, overall I believe they have improved the core of the club (I may revisit this statement if/when Gary Cahill finally leaves for Arsenal). Stuart Holden, the American international, had his coming out party cut short by injury last season. Look for that to continue in a big way this year if he can come back healthy and kickin' - excuse the pun.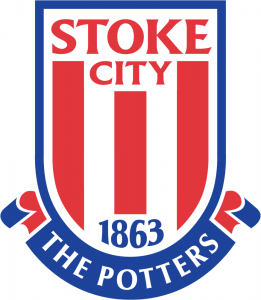 Stoke City
Last year: 13th
Stoke have been remarkably consistent since being promoted to the Premier League in 2008:
2008/09: 12th place, 45 points
2009/10: 11th place, 47 points
2010/11: 13th place, 46 points
Their transfer window activity has done nothing to suggest they will improve upon this consistency. To that effect, however, it's done nothing to suggest the opposite either. That was a really round about way to say they've been pretty stagnant in the market this summer. Their one addition is veteran journeyman Jonathan Woodgate, who has spent time at Leeds, Newcastle, Real Madrid, Middlesbrough, and, most recently, Tottenham - though it's safe to say he's out of fitness. Woodgate appeared in only three matches for Spurs in the previous two seasons combined due to a nagging groin injury. Don't look for him to make an impact on the club, and don't look for the club to make any further impact on the league.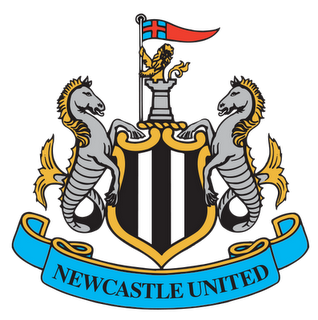 Newcastle United
Last year: 12th
Newcastle gave up Andy Carroll in last year's January transfer window, and who could blame them with a price tag over 35M pounds. That said, NUFC have struggled to replace Carroll's offensive production, who had 11 goals in 19 appearances before his move to Liverpool. Add to that the drama surrounding Joey Barton, who the club is so fed up with they're offering him up on a free transfer. Still, Newcastle produced a relatively successful first campaign back in the Premiership after their shocking, one year relegation stint in the nPower League Championship.
I would be very pessimistic on the Toon's outlook next season if it weren't for one particular signing: Demba Ba. Ba almost singlehandedly brought West Ham out of the Premiership cellar in the second half of last year, though was unable in the end to keep the Hammers above board. West Ham's misfortune led to Ba's free transfer tag, and Newcastle snatched up a player full capable of filling the void left by Andy Carroll.
At present, Newcastle are too unstable to make any sort of accurate estimation about, so check back for our upcoming table predictions.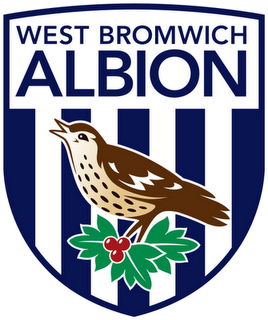 West Bromwich Albion
Last year: 11th
In terms of pure volume, West Brom have been incredibly active in the summer transfer market.
Players out: Boaz Myhill, Gianni Zulverloon, Scott Carson, Borja Valero, Abdoulaye Meite, Dean Kiely, and Giles Barnes
Players in: Marton Fulop, Zoltan Gera, Ben Foster, Bill Jones
Two names that jump out on that list are Gera and Foster. Ben Foster was the lone bright spot on a weak Birmingham side last year, and is one of the better keepers in the Premier League in terms of raw talent and athleticism. He is a huge pickup for a club that gave up 71 goals last term. Comparatively, Foster gave up 13 fewer with an eventually-relegated Birmingham defense in front of him. Zoltan Gera is an experienced midfielder returning from Fulham for his second stint with West Brom. If anyone is excited by this signing, it's Peter Odemwingie. Odemwingie was the 5th highest scorer in the league last year with 15 - all without as accomplished of a setup man as Gera.
Look for West Brom to make a legitimate splash next season if Foster can whip the Albion back four into worth-a-damn status.