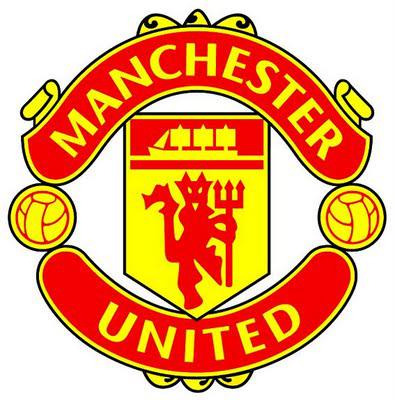 Manchester United
Last year: 1st
Here's a look back on the 2010/11 championship season for Manchester United
Nothing Gold can Stay
It's finally time to bid adieu to the legend of legends, the one, the only, the ginger: Paul Scholes.
"A role model. For me, and I really mean this, he's the best central midfielder I've seen in the last 15, 20 years. He's spectacular, he has it all, the last pass, goals, he's strong, he doesn't lose the ball, vision. If he'd been Spanish he might have been rated more highly. Players love him."
- Xavi, Midfielder, Barcelona
Joining Scholesy in retirement is 40-year-old keeper Edwin van der Sar. Listing his club and individual achievements deserves a post unto itself, but I will mention this: in 2008-09, Edwin did not allow a goal for 1,311 consecutive minutes, a club world record.
United have sold veteran defensive duo John O'Shea and Wes Brown to Sunderland. Brown is well past his prime, rarely seeing time at Old Trafford for the past few years. O'Shea was a cult hero around Manchester, and the fans will be sad to see him go. He was frequently looked over for a starting tip, with Brazilian youngster Rafael featuring most prominently at right back last year. The shock move of the summer, however, has to be the exit of fleet-footed winger Gabriel Obertan. While inconsistent for the Red Devils, he has a huge amount of potential; he simply wants to play first team football, and is "looking forward to a fresh start" at NUFC.
Cutting Ties
The Owen Hargreaves experiment is officially over. Owen has been absolutely devastated by injuries since his move to United from Bayern Munich in 2007. He only managed 27 appearances in his four years with the club, a severe disappointment given his 17M pound price tag.
Big Gloves to Fill
With van der Sar on the way out, United have brought in Spanish youngster David De Gea. De Gea's chalk full of raw talent. He was compared to van der Sar, specifically, long before his eventual succession. He's long (6'4") and lean, with good hands and reflexes. He catches the ball like wide receiver. He started every match for La Liga's Atletico Madrid last year at the ripe-old-age of 19/20. Typically, experience serves a keeper well. In fact, the brick wall he's replacing is exactly 19 years, 356 days his senior.
De Gea is literally half the age of Edwin van der Sar.
It's no secret he's facing enormous pressure - a 20-year-old, Spanish keeper filling the loneliest position in football for the world's biggest club, replacing the man with the world record for longest consecutive clean sheet.
While it's widely recognized De Gea is, at present, considered Edwin's long-term replacement, he may not be the "most ready" of the United keepers right now. Anders Lindegaard, joining the club from Nowregian side Aalesunds FK in 2010, has stated his case for consideration during United's recent summer tour. He split time with De Gea, and I could argue that Lindegaard was the more impressive of the two. If De Gea struggles early, it will be interesting to see how quickly Sir Alex pulls the trigger on a switch.
Biggest Question Mark
United's biggest deficiency remains at the center of midfield. The most obvious of the club's inadequacies in last year's Champion's League final against Barcelona was their complete and utter lack of ball control. Five years ago it wouldn't have been a problem - Paul Scholes would have trotted out at Wembley, set up at least three goals, scoring three for himself as well, mind you, earned a yellow card or two, and United would have walked out with 95% ball possession and their second Champion's League title in four years. Last year, unfortunately, at the end of a long season, Scholes just didn't have it in the legs come the finals. He entered as a second-half sub, but by then it was too late for him to make any real impact. The point is, that specific game showed how weak the United central midfield can be against a capable holding side. And they have done nothing this offseason to address it (here's looking at you, Wesley). As it stands, the five men likely fighting for time at CM are Michael Carrick, Darren Fletcher, Anderson, Tom Cleverley, and perhaps Ryan Giggs, who has been linked with a potential change of position as his pace wanes. Fletcher cemented himself as a starter before a "long-term virus" kept him out of the lineup for much of last year. He's reportedly still working at a return to health and fitness, and missed United's U.S. summer tour. Anderson and Carrick both have high upsides (Anderson's being a tad higher, in my opinion), but both suffer from extreme inconsistency. Giggs has spent the better part of 20 years on United's wing, but I have no doubt he can control the center of the pitch if he's called to do so. Which brings us to Cleverley..
English Youth Movement
Tom Cleverley is one of five young, promising, and English talents on this United squad. The lack of midfield options during the summer friendlies really provided Tom an opportunity to show he's ready for first team football. The aptly named midfielder shined in holding possession and creating chances for his forwards in the U.S., especially in their final preseason friendly against Barcelona. In front of an 81,000+, pro-Barca crowd, Cleverley proved he at least belonged in the discussion. He has experience with Premier League football as well, making 25 appearances on loan with Wigan last term. I expect Sir Alex will opt for a combination of Carrick, Anderson, and Fletcher early on, but if the midfield continues its struggles of last year, Fergie shouldn't hesitate to give Cleverley a go.
Danny Welbeck, age 20, and Chris Smalling, age 21, are two other United Englishmen to keep an eye on. Welbeck has made a handful of first team appearances over the years, most promisingly as a starter in last weekend's Community Shield against City. I've been high on Welbeck for years. While United's forward situation isn't exactly a weak point, Danny could be a big help coming off the bench in the early part of the season as Chicharito recovers from a concussion. Smalling has already proven he's a legitimate number one CB - at this point just waiting for, long term, Rio Ferdinand's retirement, and short term, the annual Ferdinand injury.
United's two other purchases this summer were Aston Villa star Ashley Young and Blackburn's versatile defender Phil Jones. Sir Alex has been big on Young for several years, and finally got his man for somewhere in the range of 15-20M pounds. He can play on the wing as well as a drop back, central forward role. He shouldn't hurt for playing time despite the plethora of options at his position, and I'm personally excited to see his production alongside the world class attacking options United possess. Jones is a move for the future. He fancies himself a CB, though he held both defensive and midfield positions with the Rovers. Unfortunately for him, he's about fifth on the CB depth chart behind Nemanja Vidic, Ferdinand, Smalling, and Johnny Evans. If you need your Phil Jones fix, be sure to tune into Carling Cup and FA Cup matches - Fergie doesn't often mix up the back four in more meaningful competitions.
Two for the Money
It's safe to say the Wayne Rooney/Javier Hernandez (Chicharito) strike partnership blossomed as Rooney found his form in the latter part of the 2010/11 season. If it weren't for Arsenal's Robin van Persie, Rooney would have had no competition for the prestigious best-player-in-the-second-half-of-the-season award. He's carried that swag into the United preseason as well, that swag that only a full head of hair can give you. He's my early favorite for this year's Player of the Year award.
Here's what I love about Hernandez: he has a knack for the goal, he has an obvious and extreme love for the game, he plays with pace and desire, and he always seems to be in the right place at the right time - and there's something to be said for that. Here's what I dislike, though: his severe lack of control and creativity, his deficient technical ability, and his profusion of missed opportunities. I don't mind a striker who needs service, so it doesn't bother me that he can't create his own chances on the ball. What bothers me is, unless he's tapping in a cross or making a solo run on net, he has no idea what to do when the ball is at his feet. But I'm nitpicking.
For who he is and what the club needs, Hernandez is a great fit. With Rooney playing as a more drop back forward, United need someone to run in and out of the back line, someone who can get in behind on a thru-ball. I can't imagine a sophomore slump for the Little Pea, not with the service Rooney, Nani, Young, and Valencia will provide him. If his technique improves even slightly and he converts at a higher percentage of his opportunities, Chich could be a dark horse for this year's Golden Boot.
Nowhere to go but down
When you're at the top, there's only one place for you to go. The championship repeat is tough, no matter the sport, no matter if you've done it before. There are several threats to the crown this year, the most worrisome being Liverpool, Chelsea, and, though I hate to admit it, Manchester City. Do they have a legitimate shot at number 20 this year? Of course they do. They'll virtually always be in contention for the top spot.. But they've got a lot to put together this year if they're going to make it work.