Manchester City Home Kit: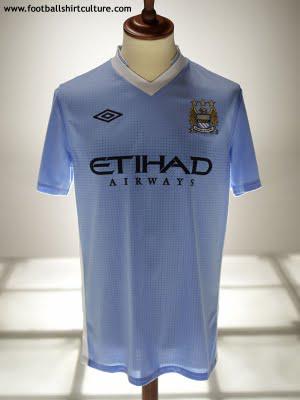 Brandon covered this shirt back when it was leaked in June, and what he said still applies.  
What I'd rather focus on is the City marketing campaign: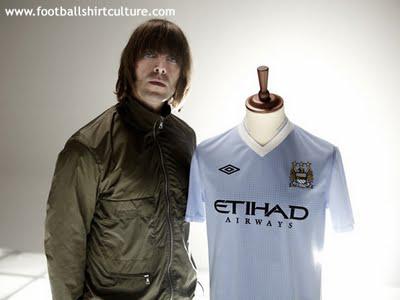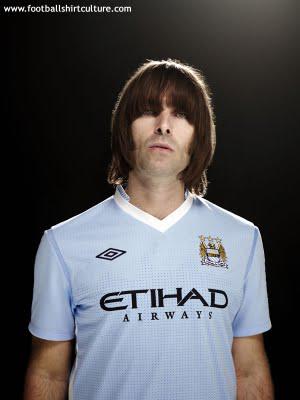 -5/5 Stars
This is apparently some famous City fan.  Good for him.  My first question: what's wrong with his face? He doesn't appear too happy to be a City fan, despite his club having won their first major trophy in 35 years.  I'm fairly confident he's trying to burrow into the darkest crevices of my soul.  The current pop-culture vampire frenzy appears to have reached the British rockstar elite.  Also, his hair cut.  What are you hiding under there?  WHY IS IT LOOKING AT ME??