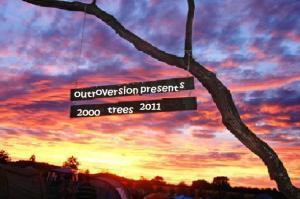 Mainstage Playlist:

Dan Le Sac -v- Scroobius Pip, Los Campesinos, Frightened Rabbit, Dive Dive, The King Blues, Twilight Sad, Twin Atlantic, Dinosaur Pile up, Three Trapped Tigers, Imperial Leisure,  Straight Lines, Islet, Tribes, Ellen & The Escapades, Danny & The Champs, Zun Zun Egui, Jim Lockey & The Solemn Sun, The Anomalies, We The Undersigned, Chewing on tinfoil.
DOWNLOAD!
The Cave Playlist:
And So I Watch You From Afar, Amplifier, Your Demise, Malefice, Kong, Devil Sold His Soul, Feed the Rhino, Exit 10, Japanese Voyeurs, Bo Ningen, Ivasion, Hawk Eyes, Mojo Fury, Talons, Vessels, &U&I, James Cleaver Quintet, Cape of Good Hope, Witch Sorrow, Exit_International.

DOWNLOAD!
The Leaf Lounge/Greenhouse/Early Entry Playlist:
Tellison, Wave Pictures, Travelling Band, Out like a lion, Boat to Row, Scoundrels, Left With Pictures, Crazy Arm (acoustic), Momeraths, The Retrospective Soundtrack Players, Dizraeli And The Small Gods, StringerBessant, Stagecoach, Tall Ships, Yndi Halda, Dave McPherson, SuccioPerro, Jim Lockey & the Solemn Sun, Maybeshewill, Kill it kid, Oxygen Thief.

DOWLOAD!
Apologies to any artists not featured, no mp3s sent or otherwise obtained before it had to go upbut if you'd like to send something to [email protected] i'll add them to this post (: