0 Flares
0 Flares
×
New to little Indiana? Subscribe for free to my RSS feed. Thanks for stopping by!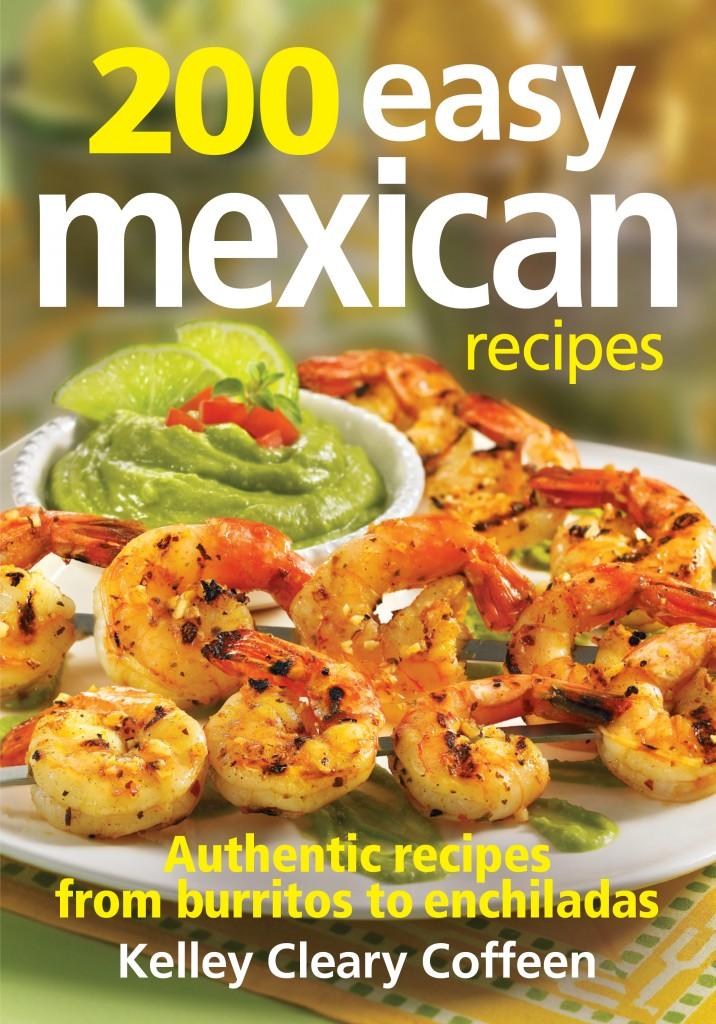 200 Easy Mexican Recipes Cookbook
I love Mexican food with every fiber of my being–and 200 Easy Mexican Recipes Cookbook by Kelley Cleary Coffeen is exactly what I needed!
Would you believe these recipes are actually easy?
200 Easy Mexican Recipes Cookbook
Trust me, I've browsed through Mexican cookbooks before so I jumped at the opportunity to honestly review this one.
They've called for ingredients I couldn't easily find or were so overly complicated I gave up. I've been let down by the end result more than a few times: fussy, fussy, FUSSY food that took way too long to prepare! Not anymore.
I was really hoping THIS would be The One. I
may not know how to pronounce every dish, but I certainly can make every dish thanks to New Mexico author Kelley Clearly Coffeen!
Mexican Recipes
I've got a lot of my "must make" list from this palate-pleasing cookbook! Stuffed Jalapenos (who doesn't love those?), Empanadas, Sopapillas, Chile Relleno Tacos, and more than 200 pages more. There's plenty to choose from and it's all written in easy to follow directions.
Inside you'll find a bit of history, a list of tools that may be useful, and a glossary "just in case."
There are not images with each recipe (there's 24 images in all) but I think we've all eaten enough of these kinds of recipes to know what it should look like–and I think with the author's helpful hints that accompany each recipe they may actually resemble it!
Authentic Mexican Recipes
When you can't get out to your favorite small Indiana town Mexican restaurants, you can do the next best thing: try it at home!
Just in time for summer, you can recreate your favorite Mexican meals in your very own kitchen with 200 Easy Mexican Recipes by Kelley Cleary Coffeen.
little Indiana received a copy of 200 Easy Mexican Recipes Cookbook by Kelley Cleary Coffeen in exchange for an honest review. Opinions remain mine and mine alone.
Find pictures in Indiana on my Flickr photostream or on the new little Indiana Tumblr blog.
Just don't forget to tell 'em that  little Indiana sent you!
Don't miss a moment. Subscribe to little Indiana and receive instant updates to stay on top of everything "little."
little Indiana: Where to Stay, Play, and Eat in Small Towns in Indiana. Discovering Indiana's best small towns! Now get little Indiana on your Kindle.
Targeted. Relevant. Affordable! little Indiana advertising.