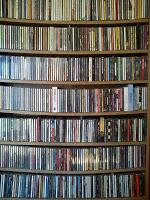 This single from French dance duo Cassius was released 20 years ago this week, reaching number 7 in the UK Singles Chart

. 


The music videos for 'Cassius 1999' and follow-up single Feeling for You' portrayed the DC Comics character Deadman as a DJ superhero.
The debut album, also titled 1999 was released on 25 January 1999, reaching number 28 in the UK Albums Chart.


The duo, consisting of Phillippe Zdar and Boom Bass released t

heir most recent album 'Ibifornia' in 2016.