June 26, 2014
I cannot believe I have been running this little blog for two years now! I started it whilst living in London for the Olympics now two years later I've spent a year abroad and visited eight new countries, now I'm living in Glasgow for the Commonwealth Games.  It seems like no time at all since I celebrated the blog turning one with my own domain and living in Melbourne. Over the last year I feel I have built a strong reader base and my stats have just continued to grow each month so I cannot thank you enough for following my writing and photography as I have fueled my travel bug.
Lately I've been thinking that there are lots of silly things that make me, me and that I'd like to share them with my readers. So instead of writing lots of personal rambling posts I've decided to share 20 things about me in this post. I'm hoping it could be a way to get to know some of my regular readers and any new ones by you guys leaving a comment below and telling me something about yourself. Call it being nosy or inquisitive but I think it would be nice to know a little bit about each other.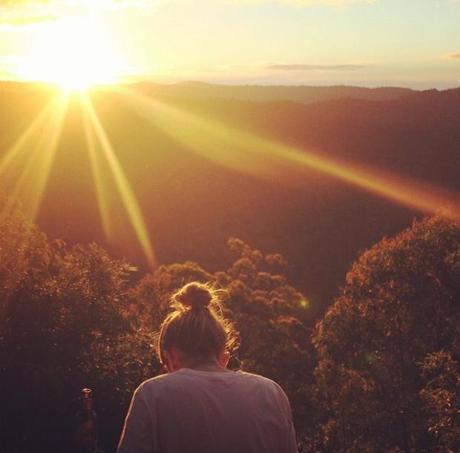 One - I had only been on one return flight before my 18th birthday, that trip was my first ever holiday abroad and I went to Barbados. At the age of ten it seemed like paradise – probably still would if I went back now
Two – My dream job was to be an air hostess but at 4ft 10ins I'M TOO SHORT for the job so have decided to train to be a teacher instead
Three – I studied an Art and Design foundation diploma in fashion although have zero interest in fashion now and regret not studying photography
Four – I have never broken a bone in my body, although I am terribly accident prone and even fell off a trampoline once
Five - In the last three years, the longest I have stayed in anyone place is my current home of Glasgow (eight months and counting)
Six – I have funded all my travelling myself except the #imabackpacker competition I won to Australia, oh and a free nights stay in Arrochar
Seven - As a child I grew up living in the New Forest, the closest bus stop to the nearest city was a 30 minute walk away. I hated it as a teenager and have only now begun to appreciate it
Eight - I actually enjoy running, I ran in competitions as a kid and have recently got back in to running with a 10k Race For Life this year.
Nine – I wear glasses and have done since I was 10
Ten – The four countries at the top of my must visit list are: Iceland, Tanzania, Peru and India
Eleven – I have an un-healthy obsession for pretty stationary, especially anything travel related from Paperchase or the Australian store Typo
Twelve – I am terrified of open water and am too scared to try scuba diving despite having cage diving with sharks on my bucket list
Thirteen – I work as a nanny in the day and a waitress at night and have worked in these fields since 2010
Fourteen – My favourite song ever is: Bon Iver – Skinny Love although I absolutely love country music, thanks America and my summer at camp
Fifteen - I never get homesick when I'm travelling but I always miss home when I'm living in the UK away from my 'home' in the New Forest
Sixteen – I have two tattoos – One on my neck that reads 'Imagine' the other on my lower back and reads 'courage passion love' I would love to get more but think I might be too much of a wimp now
Seventeen – I would choose a beach destination over a city any day, I feel most at home sat on a beautiful beach watching the ocean
Eighteen – I have been on 57 flights in total and a whopping 22 of those flights have been taken in 2014
Nineteen – I am useless at staying in contact with people, and rarely use Facebook personally. I often find myself thinking I don't have a lot of 'real' friends but then I know I haven't done a good job of keeping in contact with them.
Twenty – In September I start university in London studying Primary Education 4-7 with a subject specialism in special needs, I am both scared and excited about this next step.
So for those of you reading that last point and wondering what will happen to my blog, well the answer is I will be keeping it going. I am hoping I can find enough time to still write and keep up with everything I have worked so hard at. I will certainly still be travelling just on a student budget and looking more at student options. So be prepared to see a few small changes but nothing else (I hope).
Thanks for reading for all this time. Big Love X