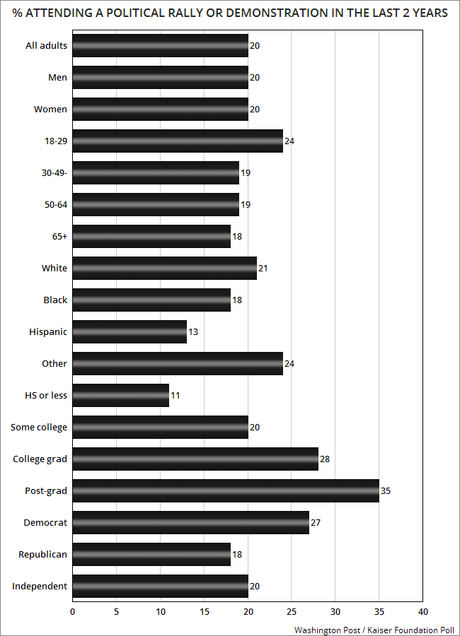 This chart uses information from a recent Washington Post / Kaiser Family Foundation Poll. The survey was done between January 24th and February 22nd of 1,850 adults, and has a margin of error of 3 points.
It shows that about 20% of the American population has attended, in the last 2 years, a political rally or demonstration of any kind. That would be over 60 million people. And note, this survey was done before the massive "March for Our Lives" demonstration in March. It could be more than 20% now.
The groups most likely to have attended are young people (24%), Democrats (27%), college grads (28%), and Post-grads (35%).