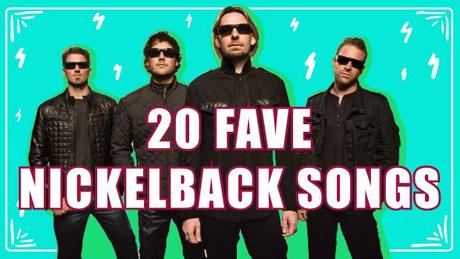 Graphics By Madeline Rosemurgy
We are here to introduce an amazing band that is very close to all of our hearts. As creative people living lives inspired by music, we are often asked questions like "What is your favorite song," or "Who inspired you to pursue a creative life," etc. Well, folks — the answers always circle around to Nickelback. Yes, you read that correctly. Many of us here at The Wild Honey Pie can agree that "Photograph" is the best song ever written ("How You Remind Me" being a close second). With truly stunning lyrics, such as "How did our eyes get so red / and what the hell is on Joey's head," it's no wonder this rock ensemble has sold more than 50 million albums worldwide. We aren't confused by that at all! Really, we're not. We love you, Nickelback.
Of course, this is an April Fool's joke.  See below for a list of our real 20 Faves posts!
20 Faves:
20 Fave Indie Labels
20 Fave Rolling Stones Songs
20 Fave Devendra Banhart Songs
20 Fave New Pornographers Songs
20 Fave Emo Songs
20 Fave Bright Eyes Songs
20 Fave Ben Folds Songs
20 Fave Beck Songs
20 Fave Björk Songs
20 Fave Death Cab for Cutie Songs
20 Fave Wilco Songs