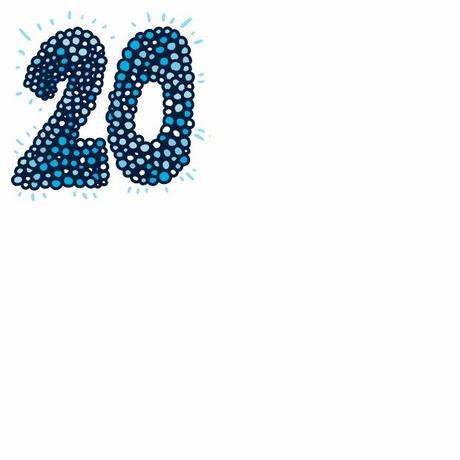 New Order probably shouldn't exist. Born form the ashes of Joy Division after the suicide of Ian Curtis, they did what most rock fans deem unacceptable — they carried on. Joy Division was by all rights one of the most important post-punk bands ever, creating a sound that is infinitely copied to this day. No one would have blamed them if they decided to leave well enough alone and go their separate ways. Instead, Bernard Sumner, Peter Hook, Stephen Morris and brilliant addition Gillian Gilbert went on to keep innovating and influencing. Combining the dark minimalism of Joy Division with synths, they left an indelible mark on pop and electronic music, making several absolutely classic albums in the process. With a career that spans decades and a sound that evolves with every record, it's a near impossible task to narrow a list down to 20 essentials, but that didn't stop us from trying. These are our 20 fave New Order songs — just try not to dance along to every damn one.
Spotify:
20-16
20. Crystal
19. Shellshock
18. State of the Nation
17. Love Vigilantes
16. All The Way
15-11
15. Dreams Never End
14. Denial
13. Confusion 12"
12. Sub Culture
11. Sooner Than You Think
10. Your Silent Face
With their myriad of amazing albums, none was more of a classic than Power, Corruption and Lies. Of the 9 tracks on the album, 4 are in the top 10 of this list. "Your Silent Face" demonstrates New Order's uncanny ability to make undeniable melodies and hooks, while still allowing emotiveness to come through. The combination of the synths, Sumner's languid voice and Hook's melodic bass line come together here perfectly.
9. Thieves Like Us
Another stand out track from their 1983 classic, this is one of the all time great examples of how wildly important Peter Hook was to the band, and to the history of pop music in general. His melodic bass lines are as quintessential to New Order as the synths, and have shaped what pop music is today.
8. Vanishing Point
By the release of Technique in 1989, the band no longer had anything left to prove. Their sound was the sound of the moment, so instead of resting on their laurels they moved on — they grew. With the bouncy guitar and piano tracks, it paved the way for yet another genre, Brit Pop.
7. Ceremony
Sure, there are those among you who say that this is a Joy Division song, and you would be right — it was rerecorded after Ian Curtis' death by the newly formed New Order. What makes it so brilliant, though, is the fact that you can hear the band suddenly becoming something new. You hear the music evolving. It captures the sounds of both of the bands and the magnificence of one of rocks great bands becoming something new and even greater.
6. The Perfect Kiss
The greatest part of New Order is how absolutely indispensable each member of the band is to the overall sound. "The Perfect Kiss" is a spectacular illustration of just that — each element, from Sumner's guitar to Gilbert's keys to (of course) Hook and the spectacular percussion, all come together to make a killer song.
5. Blue Monday
Just like "The Perfect Kiss", every single element of the band is absolutely on point here. Morris' drums are driving and dark (those machine gun beats!), Hook's bass is just as melodic and incredible as always, Sumner's guitar and vocals add that little bit of nasty darkness and Gilbert's keys add the final ingredient, making sure that absolutely everyone is dancing.
4. Bizarre Love Triangle
The lyrics of the very best New Order songs are sharp, memorable and worth shouting every word, and it's with this track that they reach the pinnacle. Perhaps one of the most popular of their songs for good reason, it features everything that makes the band great.
3. Age of Consent
Peter Hook basically revolutionized the way that the bass was played in a rock band, and there's no song that demonstrates this louder than "Age of Consent". Just listen to the way that he starts off the track, then keeps the melody chugging forward, making it rhythmic and melodic at the same time. That, along with the shout-a-long lyrics and potentially best "ooo" ever recorded in history, makes this one of the all time greats.
2. True Faith 12″
For basically every track on here, one of the first things that could be pointed out is the absolutely incredible and creative rhythm programming. Like the number one track, "True Faith" was never on a proper record, just a single, and it's easily one of the greatest dance tracks of New Order's career and very possibly ever. Sumner steps into his own as an incredible front man, with his vocals taking up almost more attention than the rolling stomp of the drums. It's one of the most straight pop tracks that the band ever released, with all their usual acrobatics and flourishes taking a background to the beat. That's what makes it all the more undeniable.
1. Temptation 7"
Released as a single around the time of their first record Movement, this is where the band really came into their own. Unlike "Ceremony", which has a healthy dose of Joy Division in it's DNA, "Temptation" is where the band became what we know them as today. This is where you hear the beginnings of Hook's unique style, the programming that made the tracks rolling rhythm so undeniable and, of course, Sumner stepping out of Curtis' shadow into the spotlight. All that with the swooningly romantic "Oh, you've got green eyes. Oh, you've got gray eyes. Oh, you've got blue eyes." It's fun, sweet, energetic and still wildly different.