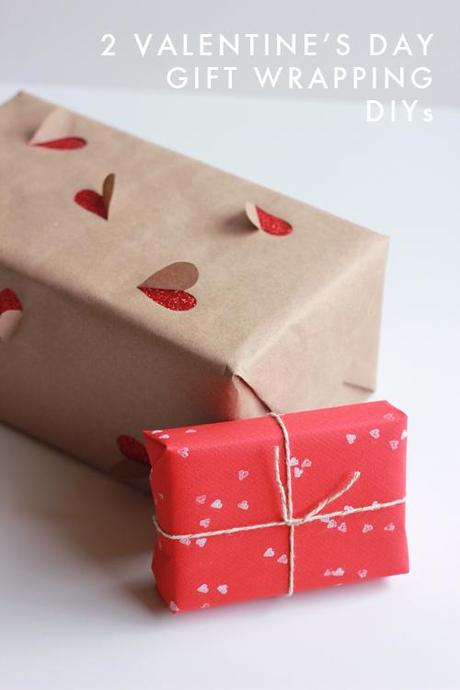 Guys! I kind of have a thing for gift wrapping lately and Valentine's Day is such a sweet time to give cute gifts to your neighbor, teacher, friend, loved one, etc. These 2 gift wrapping ideas are SO easy (you know I like 'em easy) and you probably already have everything you need to do it. Bingo! This first idea is based on an idea I saw for Christmas gift wrap by Martha Stewart, but I added a Valentines spin.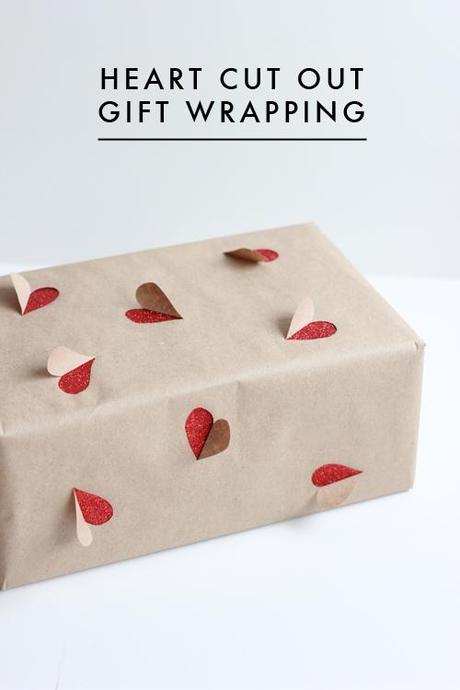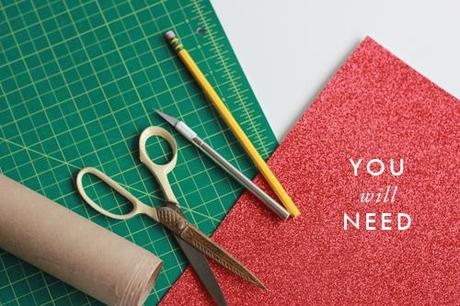 Materials for cut out hearts: x-acto knife, cardstock (or business card), pencil or pen, scissors, wrapping paper, cutting board, secondary color paper (I chose glitter scrapbook paper)
Step 1: Make a template of a heart on a business card and cut it out.
Step 2: With a pencil, use your template to trace around it all over on your wrapping paper. Use a ruler if you want them evenly spaced. (I used a Sharpie in this tutorial so you can see the trace better).
Step 3: With your x-acto knife, cut around one side of the heart from the top to the tip of the bottom.


Step 4: Fold the heart over.
Step 5: Because the glitter paper was so thick I cheated and cut out a strip of paper to line along the backside of the kraft paper gift wrap. If I were to make it super nice I'd probably line the back of the kraft paper. But, then again, I probably wouldn't.
Step 6: Tape it down.
Step 7: Repeat on all the hearts.
DONE!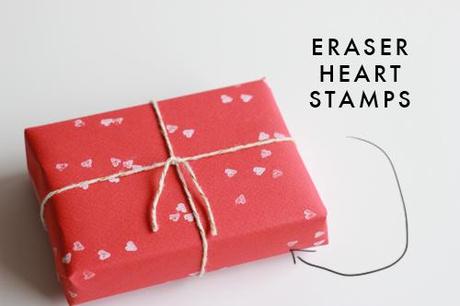 OK, the second one is similar to last week's polka dot wrapping. But this time you do a little sculpting.
Materials: scissors, x-acto, pen, wrapping paper (I used red art paper instead), stamp pad (white can be hard to find, here's my recommendation from Amazon)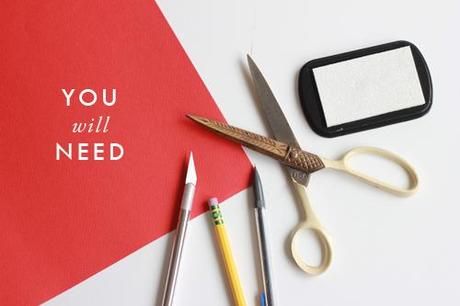 Step 1: Draw a heart with your pen on the eraser of your pencil. Step 2: Make simple incisions with your x-acto to chisel the heart. The less strokes the better. Cut it down about half way down the eraser. Step 3: Stamp away! To get dimension stamp 2 or 3 hearts at a time so the seconds appear fainter.

Done! Tell me those aren't the easiest things you've seen?! And you have all the materials already, right?