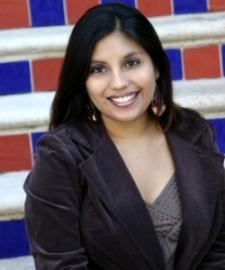 Photo Credits :The Red Room
In the heart of Downtown South Orlando lies a boutique media management company called

ChatterBuzz

Media. Ashley Cisneros is the CEO and Co- Founder of the organization, but the best part of her office is that awesome

treadmill

desk. She takes gym shoes to work and while she chats on the phone

with

clients and type away on her computer; she is exercising. This was a very

unorthodox

setup, but I actually enjoyed the creative details. However, I

decided

to interview Ms. Cisneros because her accomplishments inspire me as a

woman

, she has been recognized for her work and she is a

successful

entrepreneur

. Although

ChatterBuzz

Media started a little over six months ago,

she

has received numerous amounts of grants including one from the UNITY: Journalists of Color Inc. This milestone made an impression on me, as a potential businesswoman. She was

willing

to offer some of her time out of her crazy schedule and was very

cordial

and welcoming. She commended Full Sail University on teaching students the art of negotiation because it is a

valuable

asset to have as a potential business professional.
 Separating the People from the Problem
In the world of Public Relations, Marketing, and Advertising

negotiations

happen

everyday

. Ashley states that it is imperative for anyone,

whether

you own a business or not. Discussions about salaries, compensation,

promotions

, rates, packages and fees, just to name a few, are possible

opportunities

to compromise with another party to arrive at a mutual understanding

that

will benefit those involved. One key thought that she shared was

separating

business and personal issues, which would be a similar concept

called

separating the people from the problem. Dealing with arduous negotiators

is

never easy but Ashley relies on her instinct to be a guide, walking away being

the

last resort. Prior to walking away she examines her benefits and costs,

to

ascertain

whether or not it is worth putting the time, money and effort into

negotiating

with a problematic negotiator. On the other hand, if she chose to

work

with a challenging client, then she tries to remain professional and keep

emotions

at bay.
Objective Criteria
The bulk of her negotiations

are

mostly with potential

clients

varying

from unestablished to well-known individuals and business. Internet marketing is a fairly new concept to some, and requires more show and

prove

. PR, Advertising and Marketing are intangible services that utilized

various

platforms and avenues, it is not a "one size fits all". Due to this

factor

, the client and representative have to negotiate a plan best suitable

for

their needs. In order to arrive at an agreement, extensive research must be

conducted

prior to an initial meeting. This research

entail

investigating

trends

, statistics, industry standards, and other objective criteria combined

with

recommended plans of action. The client chooses a plan that is beneficial

to

them, with the option to add or subtract details. In the event that the

client

has outrageous request, they can refer to the unprejudiced data that

indicate

basic facts that can influence their decision.
 Dirty Tricks
This is where is

things got very interesting and although I cannot

divulge

the exact details, it is a common for professional woman or color to be

treated

differently. Certain clients would deliberately undermine her authority

as

CEO chiefly because of her gender. In cases like

these

, she would let the

client

know

her stance and address the issue first. After she has discussed the

problem

, she gives the option to continue conducting business with the company. Simultaneously, she calculates her benefits and cost, and make a business

decision

based on the monetary outcome.
After our meeting, I was completely satisfied with all this

wonderful

information from Ashley.  She

highlighted

some key points; some may be related to negotiation.
A.

  

She stressed that contracts are important; it

protects

you and your business from

renegers

. 
B.

  

 As a CEO,

you

can choose which client you want to extend your services, you have that

right

to refuse potential clients
C.

  

Use your intuition when conducting business
D.

  

When

schedule

a negotiation meeting with another CEO for potential business, always ask how many people will be attending.
E.

  

I learned a very hard truth, which is

be

prepared

to be discriminated based on the color of my skin and my gender.
Ashley is full of energy and vibrancy; I wish to meet her

again

for internships and

mentorship

. Plus, I would love to see what it's like

to

work an 8-12 hour shift on a treadmill.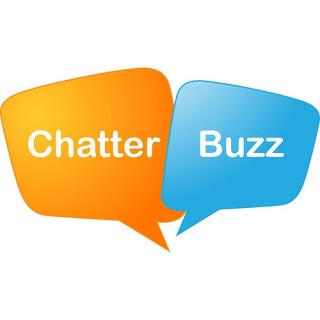 Photo Credits : Chatter Buzz Media