I'm Craving a Piece of Lemon Pie!
More so, I love the look of lemon yellow
in
fashion accessories like earrings...
Are you fond of the color lemon yellow....so soft, sutle...
Well today we created a few jewelry pieces we thought you might like...We used dead soft copper wire....tapped it with a little hammer....then twisted and bended the wire to form unique little shapes...then topped it off with some darling soft, sutle little semi-precious stone beads....so check them and let us know what you think...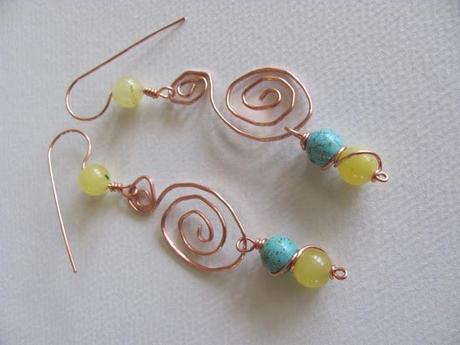 Hammered Copper Turquoise & Lemon Yellow Earrings
These little earrings we complemented with a pinch of turquoise......we hope you like...simple and sweet...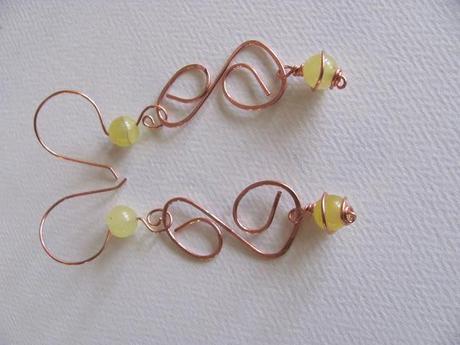 Hammered Copper & Lemon Yellow Earrings...
 Sweet swirls of hammered copper delights....hope you love and like...
You can find these over at our online shop....http://www.etsy.com/shop/JIJICHICJewelry