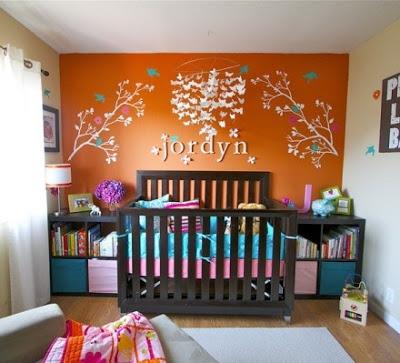 Okay, I know its popular to put your kid's name on the wall but I don't get it. Is it supposed to promote literacy, help forgetful parents, what?
If you are reading this chances are, you don't need my help but I saw one too many stupid nurseries in Pinterest and had to vent. Words on walls is my #1 peeve in this post and in life. If your kitchen wall says "Eat here" what on earth does it say in your bathroom? I am a fan of original art anywhere you have a bare wall but that is not in the budget for everyone so here are two ideas for a kid's room that I prefer.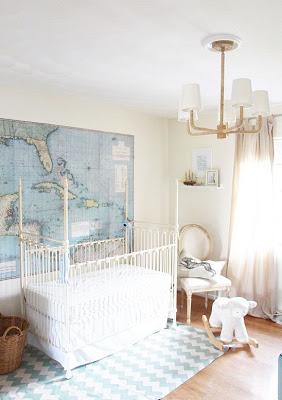 Map are interesting and in theory you can leave it on the wall until they head off to college. Maybe they will learn something other than their name.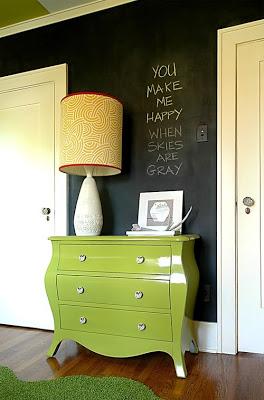 Chalkboard walls aren't just black anymore. The possibilities on a chalkboard wall are limitless and its just paint.
Peeve #2 Matching sofa and loveseat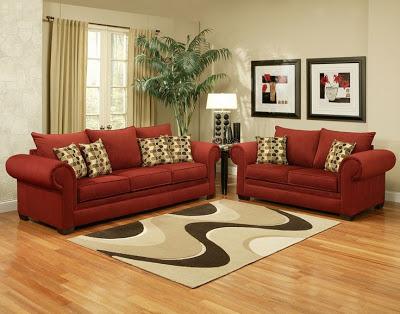 Are everyone's eyes still in place? I removed all sharp objects before writing this post so I would not be tempted to gouge my own eyes out. If you have this situation already a) burn the rug and b) stash that loveseat elsewhere and go chair shopping.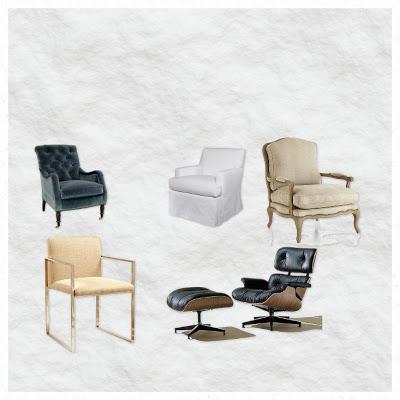 Grab a matching pair if you must but don't forget Craigslist, Ikea, and CB2 for affordable options.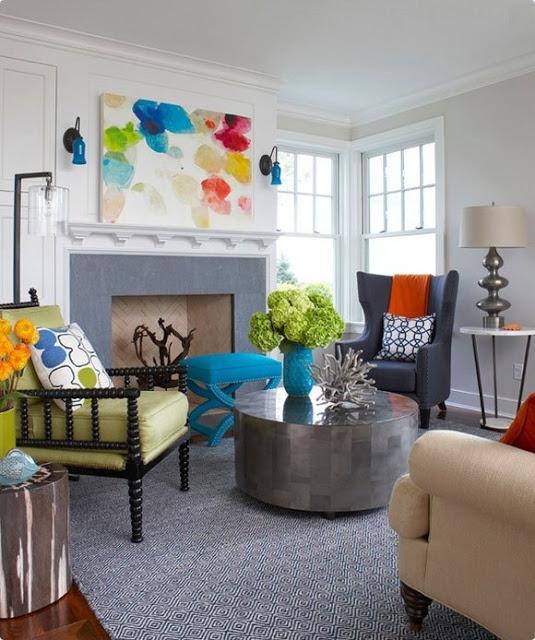 See? Nothing matches. World keeps spinning...
Mother in law and sister in law are en route...Surprise!
I might be out for the rest of the week. As long as I don't end up twitching in a corner, life's alright.