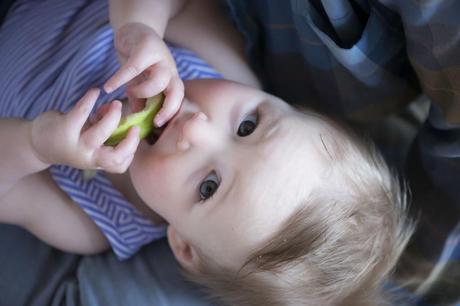 I am sure that many of you heard about the tragic loss of Baby Boy Bakery blogger, Jacqui Saldana's 3 year-old son. Through blog posts and instagram, mothers and fathers, friends and strangers collectively mourned. We all agreed, "this just doesn't make sense."
And it doesn't. How such a loving, beautiful family could go through something as tragic as this. Earlier this week, Saldana's son, Ryan, was playing frisbee. In an attempt to catch and further the game, he ran out into the street and was struck and killed by a truck. When I first read the story, I cried.
I cried because I know life is precious and fleeting. I cried because I know I can't always keep my daughter safe. And then, to compact an already emotional week, Lucy fell down the stairs. We have a baby gate at the top of our stairs, but in a moment of forgetfulness, we didn't latch it. Ryan was in the living room, I was in the kitchen, and we both assumed that the other had their eyes on Lu. Suddenly, we heard a large crash. Terror and adrenaline coursed through my body. Ryan ran down the stairs and cradled our daughter in his arms.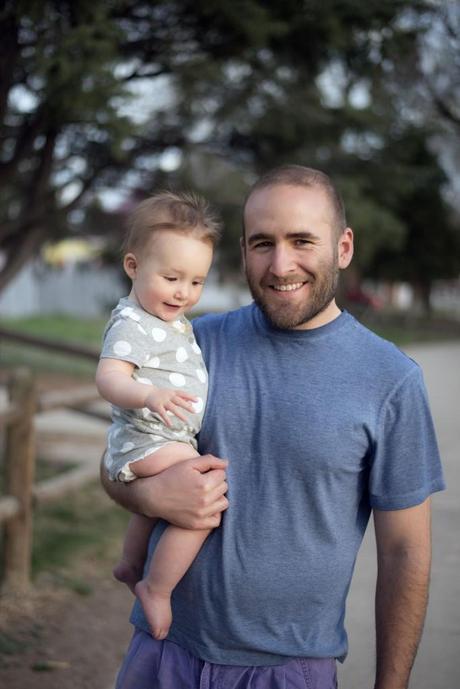 To say that it was one of the most terrifying moments of my life is an understatement.
Thankfully, we live in one of those 1950 split-level homes. She only fell down a few stairs, and she rolled on her side, instead of falling head first. Of course, she was scared and upset when we got to her…but after a few seconds of crying, she was laughing and playing again. There wasn't even a bruise. But we were lucky. In one instant, your whole world can fall apart.
So all I know is that I'm holding onto her even tighter this week. I'm trying to find faith despite these tragedies. I'm trying to choose hope over despair. Keep the Saldana family in your thoughts and prayers this week.