Have you ever wondered where things went so wrong in Britain? I mean once upon a time we literally ruled the waves; we were unbeatable on the water as we saw off the French and the Spanish Armadas with ease before sailing off to tame the world. Britain used to have it all under control. At times it was inhuman and evil, and at others it was charitable and kind, but we were a nation of doers; we always got the job done.
During The Great War, we and the Allies saw off the Axis powers and 21 years later we did it again. Many of our Grandparents gave their lives so that we could be free; and so too could the multitude of colonies under British mandate. Fast forward to 2013 and take a look around. If an aggressor decided that he – or she in Argentina's case – wanted a foothold on our territory, do you think we would be able to put up much of a fight?
I have been kidding myself about this for a long time, and I am saddened to report that I don't think Britain would last very long. Our Navy fleet are now floating museums, and our submarines are crashing into Scotland. The RAF now only works with paper planes, and, of course, the solitary Vulcan that was saved this week by some men from a pub. Then we have our brave boys and girls in the Army, who have been stretched further than Kim Kardashian's pregnancy pants.
But, oddly, it is not the laughable Navy, rusted Sopwith Camels or the 18 soldiers that we have left that makes me fear us losing in a spot of international pugilism, but the fact that everything you ever need takes so bloody long.
This week I took my friend to the Al Ain licensing section so that we could get him his UAE driving license. It sounds simple enough and sure enough it was. We went in with the required documents, were handed a ticket, sat next to a man who smelled of vegetables and within 23 minutes we were out. Task completed. It was amazingly efficient and I'll be honest, I had to eat my hat.
I know I come before you frequently and moan about this and that, and certainly the UAE has a long way to go in certain areas; like sorting a working visa. But the process of getting a driving license was so astonishingly quick and easy it has technically made UAE Uncut null, void, and as credible as an Alistair Campbell WMD dossier.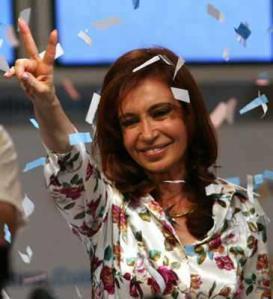 I'm telling you. Two minutes I was in and out. New licence: job done my son.
When did you last try to renew your driving license back home? Does the DVLA website allow you to do it online? Not without a qualification in astrophysics. No, you have to post off this and that and wait 3-4 weeks for your metro-sexual, EU-embossed, recycled, pink card to arrive through the letter box. It is so dated and useless. Why can they simply not set up offices around the country and employ 5-6 ex-coal miners and bankers to simply print you a new card?
The same is true with your passport. Another friend of mine has recently tried to renew her passport, complete with Queen's message, from over here. After completing the form, scribing down the card details, getting the photograph lined up and so on she is now 104 years old. Still, 4-6 weeks is how long she was told that she would have to wait. Passport templates are all the same, the only page that needs printing is the photo page, and how in the name of the Father, Son, and Holy Ghost can that take between 4-6 weeks?
What are they doing over there in Liverpool? A background check takes five minutes, and the useless courier that will be charged with its safe delivery will only take two or so days to get it back to you. How can 4-6 weeks be justified?
The UAE has Britain crucified on this one; thankfully we're allies so maybe they can teach us a thing or two. But what if it only takes President Mahmoud Ahmadinejad 30 minutes to renew his passport? Or, worse still, what if Mrs. De Kirchner is able to sort out a new driving license for one of her cabinet while on her lunch break? Do you think that they will then hang around? No. Whereas you can imagine what would happen in Blighty; as the four minute warning sounds, the fighter pilots tasked with defending us wouldn't be allowed to take off because they won't have the right piece of paper, and the new one will be stuck in the sorting office.
Once, the world hated Britain. Today, they just laugh.