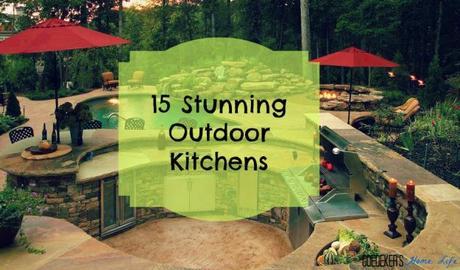 As we reported earlier this year, outdoor entertaining is trending. Many people do more than simply fire up the grill every now and then or put up a set of attractive patio furniture - they design an outdoor kitchen or living area. Aside from being functional, these spaces can be incredibly beautiful and greatly improve the overall appearance of your home.
If you have ever considered adding an outdoor kitchen to your home, here are some of our favorites that could serve as inspiration and get the wheels turning.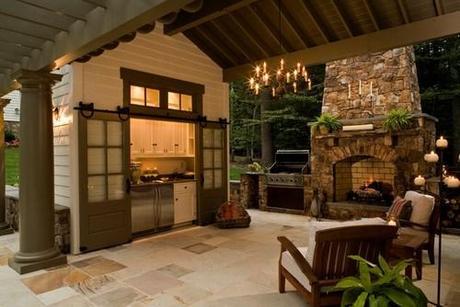 This patio space may be small and simplistic, but the abundance of candles make it feel a little more cozy and give it a touch of elegant ambiance.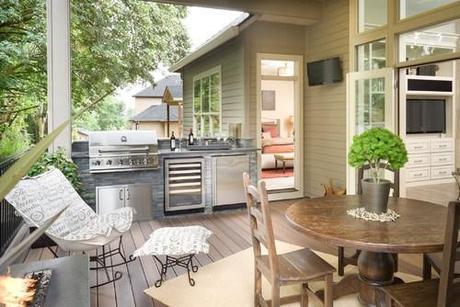 Easy to access and decked out with a portable fireplace, beverage center, and wall-mounted TV, this porch area feels like an extension of the house.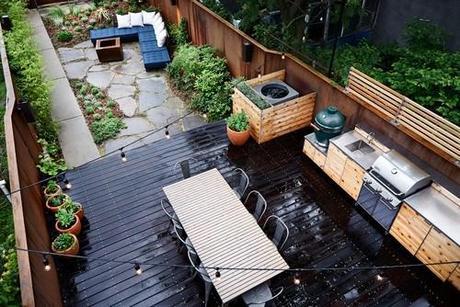 This outdoor kitchen is surrounded by greenery, but the black flooring and a nearby seating area featuring a blue sectional lend a more modern flair.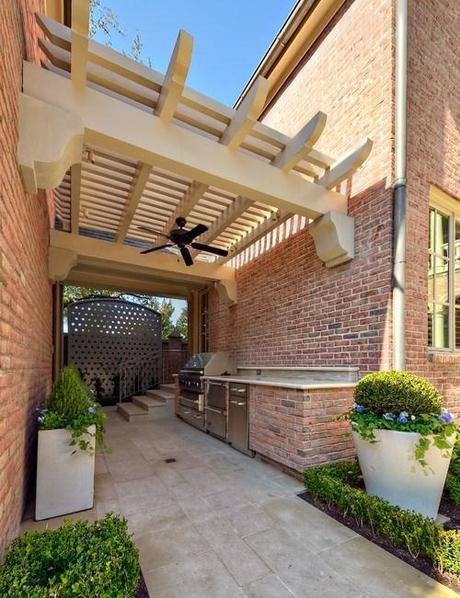 What once was an empty space between the garage and house was turned into a functional outdoor kitchen area.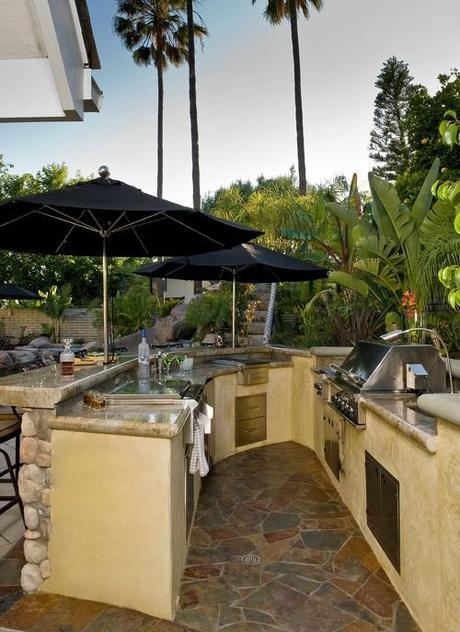 Flanked by tropical flora and situated beside a luxurious pool, it's no wonder this design project has been titled "Outdoor Paradise."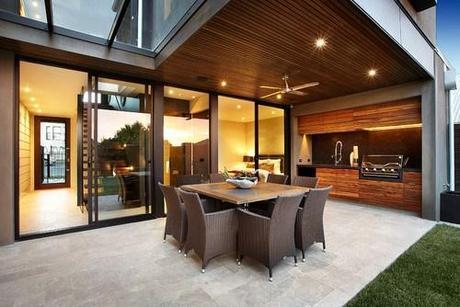 It may be hard to believe, but this was originally a church. Converting the building gave it a much more contemporary look, and this outdoor dining area is no exception.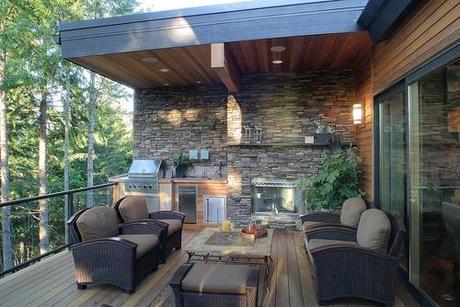 This sunny back deck looks like the perfect spot for kicking back, enjoying a late breakfast, and listening to the soothing sounds of nature.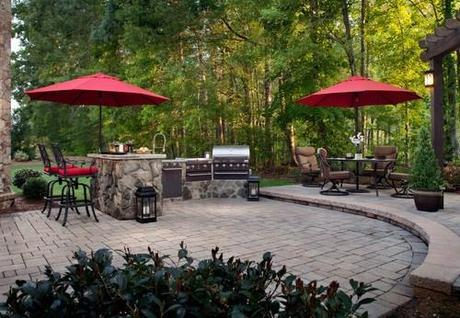 Reacquaint yourself with the great outdoors with this largely uncovered living space nestled beside a swath of trees.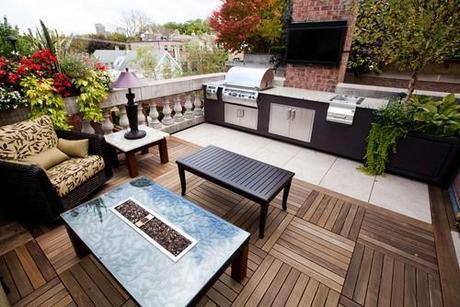 This rooftop kitchen area features the best of both worlds - fashionable and highly detailed pieces of furniture find their place beside flourishing plants that provide a pop of color.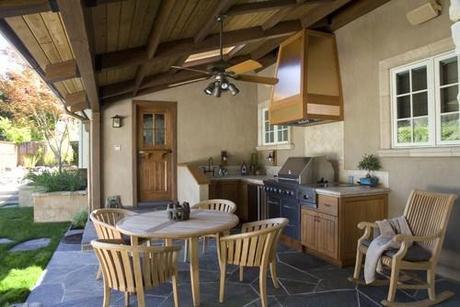 Wooden furniture and a color palette full of shades of brown give this covered patio a warm and welcoming appearance.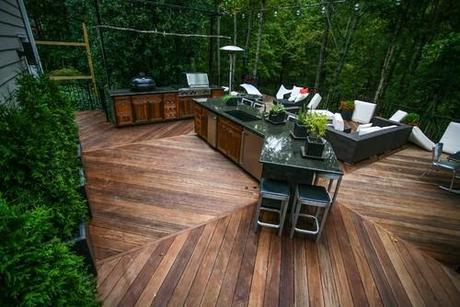 This outdoor kitchen skillfully mixes modern and rustic design styles, and there is plenty of seating available for entertaining.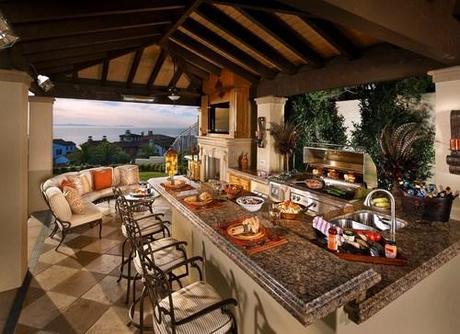 It's tough to imagine a more picturesque setting than the outdoor living area of this coastal home.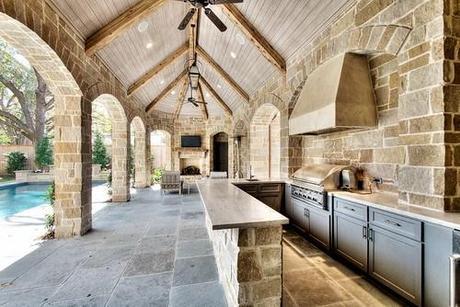 This spacious patio has a minimalistic and clean appearance, making it a gorgeous addition to the rest of the house.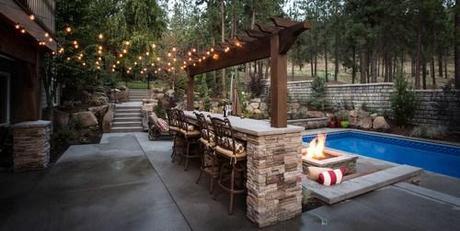 This tranquil backyard, complete with swimming pool, fire pit, and fairy lights offers a welcome retreat from the stress of everyday life.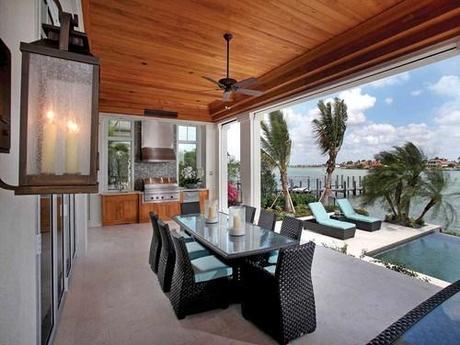 Palm trees swaying in the breeze, mood lighting, a dining area, and a dedicated space for soaking up some sun all contribute to this outdoor oasis.
---------------------------------------
Which of these outdoor kitchens was your favorite? Let us know in the comments below!
15 Stunning Outdoor Kitchens
by
Sarah Marchant