Is the resume dead in favor of the online profile? Many experts predict that micro websites and online profiles will take over the good old traditional print CV in the near future. Whether print or online, resumes will always be needed at some point in the recruiting process and they should remain a unique, simple and interesting portfolio of your skills and experience in order to catch your recruiter's attention.
Making a good first impression by showcasing your skills is one thing but the choice of the template, the design, the wording shouldn't be neglicted either. For some people the toughest part is writing the resume, for others the most difficult challenge is to actually find the appropriate design and this is where we come into the game as we have curated a list of 15 useful online tools to help you write, create and design a unique and profesional looking resume.
Resume-Infographic Tools
If you are looking for a radical redesign of the traditional resume you will certainly love these online tools below that allow you to create beautiful resume-infographics (or infographic-resumes). What better way to spruce up your resume than turning it into beautiful data vizualisations?
1- Vizualize.me
Vizualize.me turns your traditional resume into a bright and unique infographic.  The web-based application uses all your career and personal information from your LinkedIn profile and then creates clean data visualisations and graphical representations of your experience,  work history , education and skills.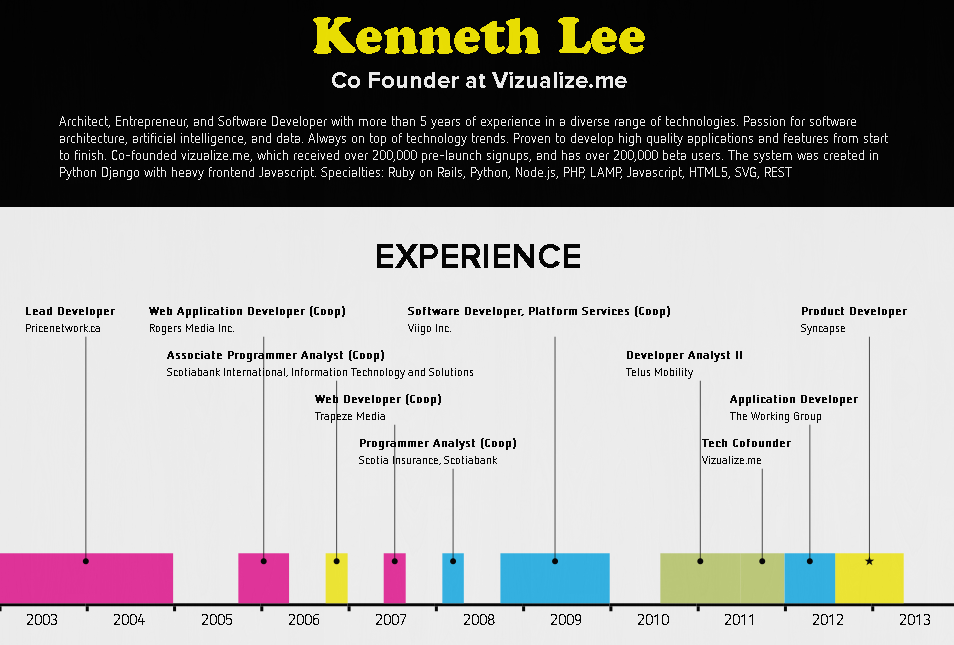 2- Re.vu
Re.vu also uses LinkedIn API to convert your work experience and career information into user-friendly visualisations. However this web-based app seems to offer some more features compared to Vizualize.me  as it allows the user to add other layers of information that might not appear on your LinkedIn profile.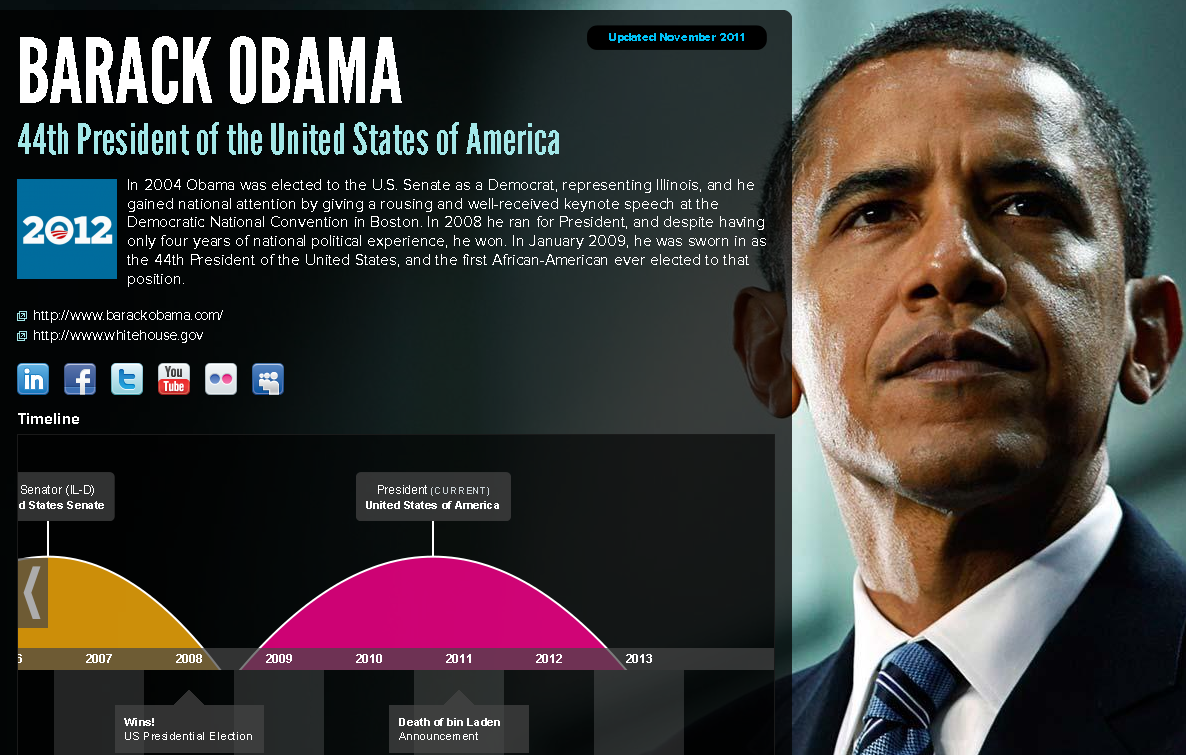 3- Kinzaa
Kinzaa uses the same ingredients as the two previous resume-infographic tools but allows the user to add some more ingredients such as user's personality (job security, challenge level, etc…) and work environment preferences (team size, dress code, etc…). The resumes tend to be more focused on content and be less graphical which also offers a great balance.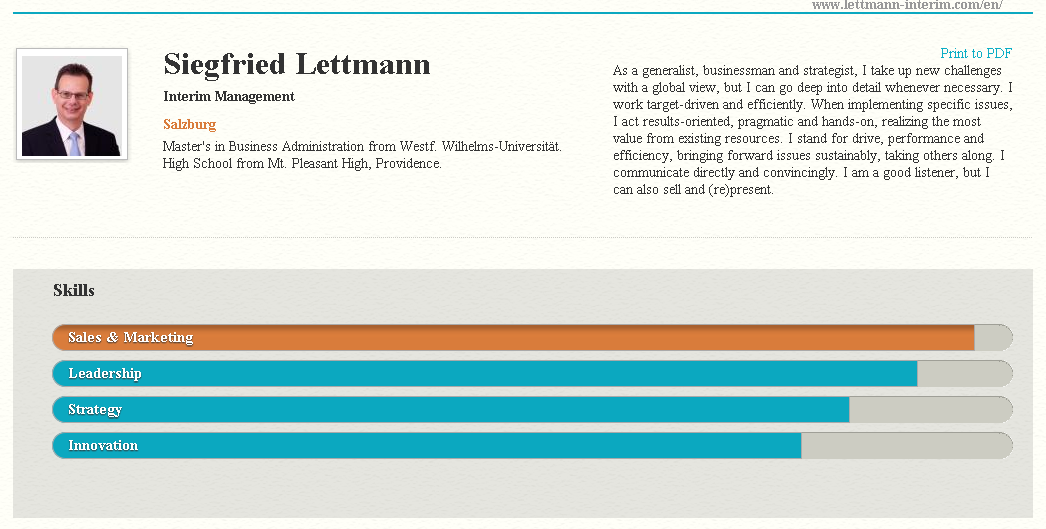 Resume Builders
4- DoYouBuzz
With DO YOU Buzz your resume is actually a micro-website with the domain name as your name-lastname.com. The website allows you to import your career data from LinkedIn AND Viadeo (for the frenchies) or you can also alternatively enter your details from scratch if you wish. You can choose from a variety of different templates and colour shemes to fresh up your resume and also download the complete CV in PDF, Word or OpenOffice format.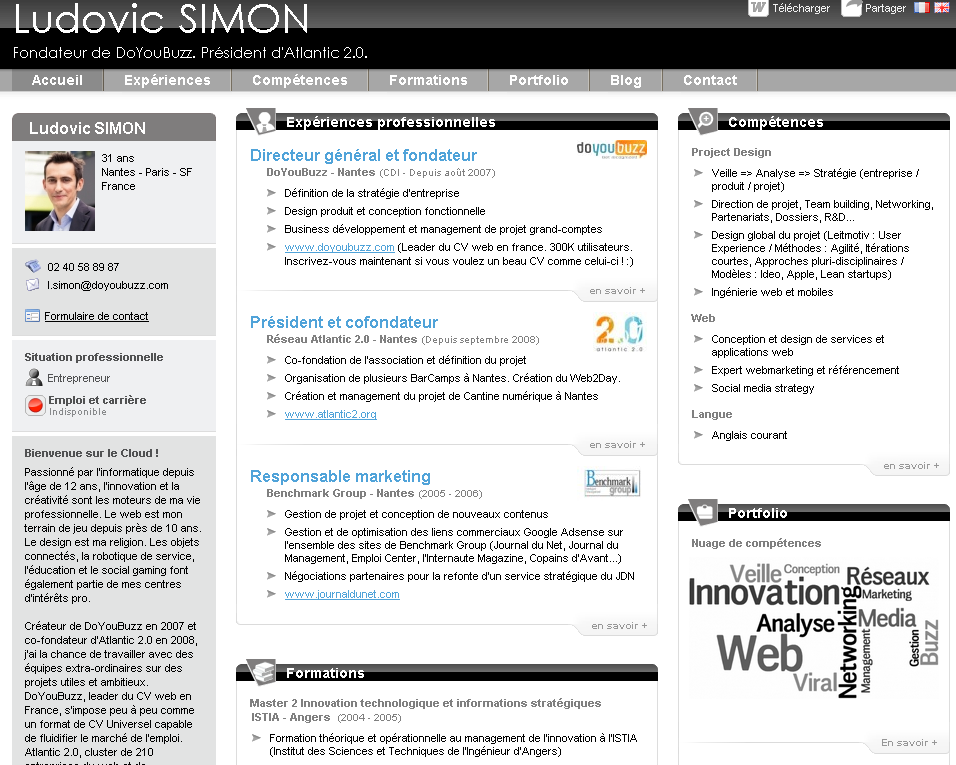 5- VisualCV
Compared to other resume builders VisualCV has the particularity to allow you to attach relevant videos, presentations, images, documents and other media elements in your CV to make it more attractive to employers. This can become handy in case you want to include a portfolio of your work or showcase a project you are proud of.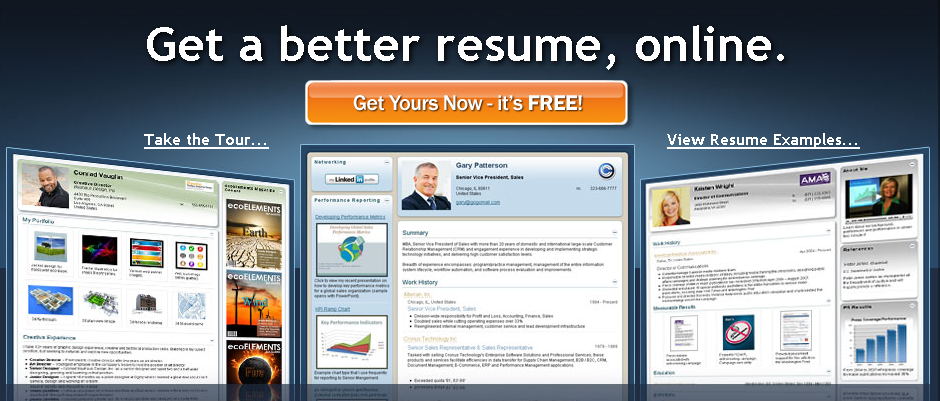 6- JobSpice
JobSpice is an easy tool that allows you to create a clean and user-friendly CV in less than 15 minutes.  It offers an intuitive online tool that makes creating and desiging a resume really easy. Back to the basics but without screwing with the formatting and spacing in Microsoft Word/ Open Office. The user can also import career data from its LinkedIn Profile to save time.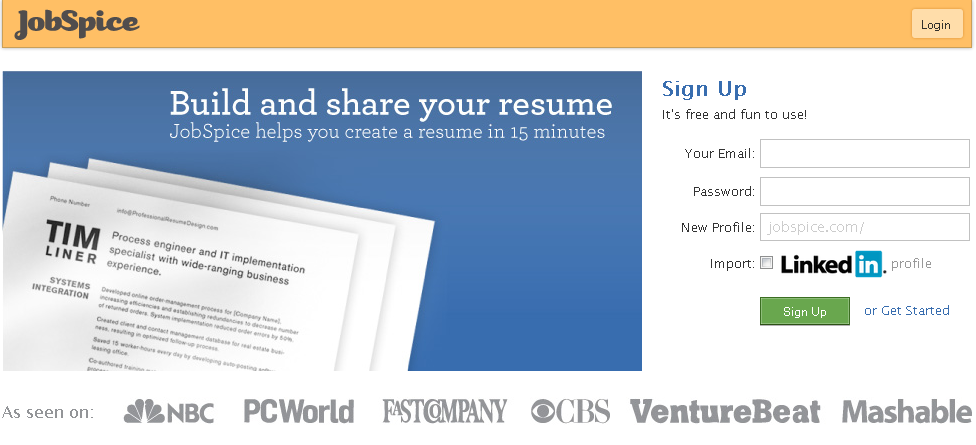 7- CV Maker
CVMaker is an intuitive tool that offers simple and clean resume templates. The great thing about this tool is that it allows you to create a resume in 17 different languages including English, Spanish, Turkish, Portuguese, Italian and French  and alos many more.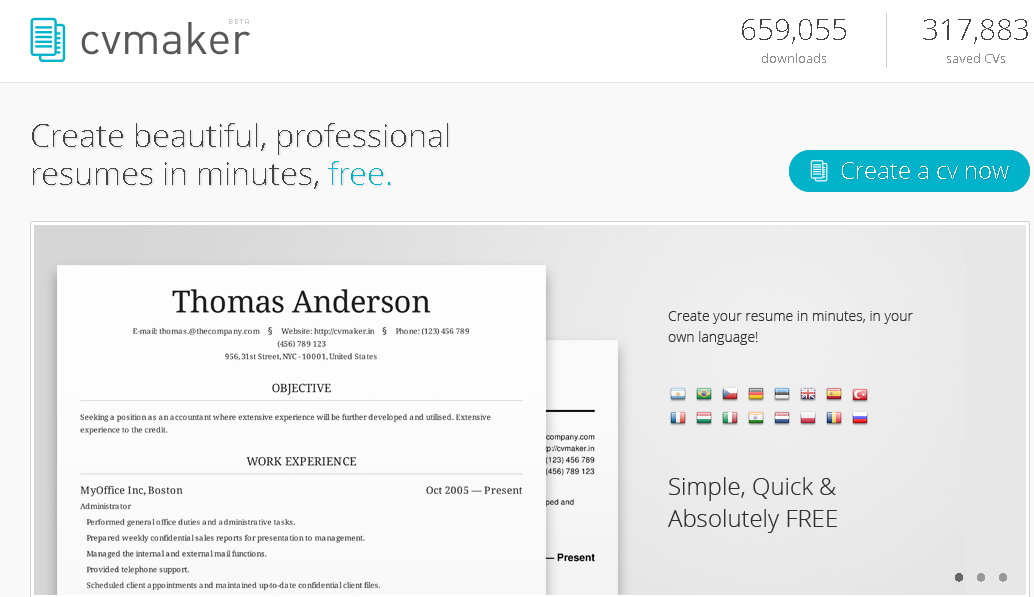 Online CV generator allows you to export your personal and career data from other websites.  After exporting and manually filling out your personal introduction, education and job experience you simply have to save your CV in PDF format.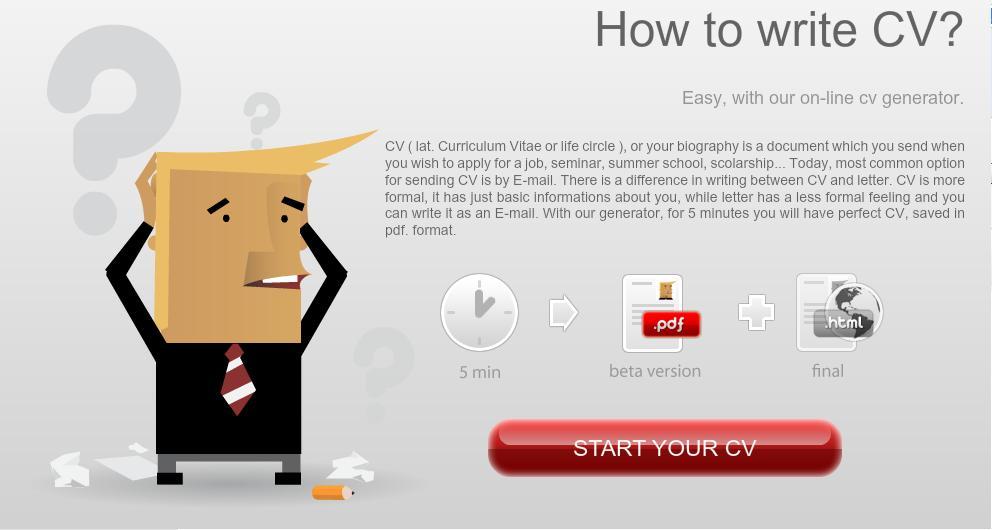 9- pdfCV
Online CV Genrator is a very simple free and online tool that simply concentrates on the most important thing of the resume: the content. You can import your details from LinkedIn or Facebook, adjust the information as you like and the end result is a PDF file ready to be downloaded.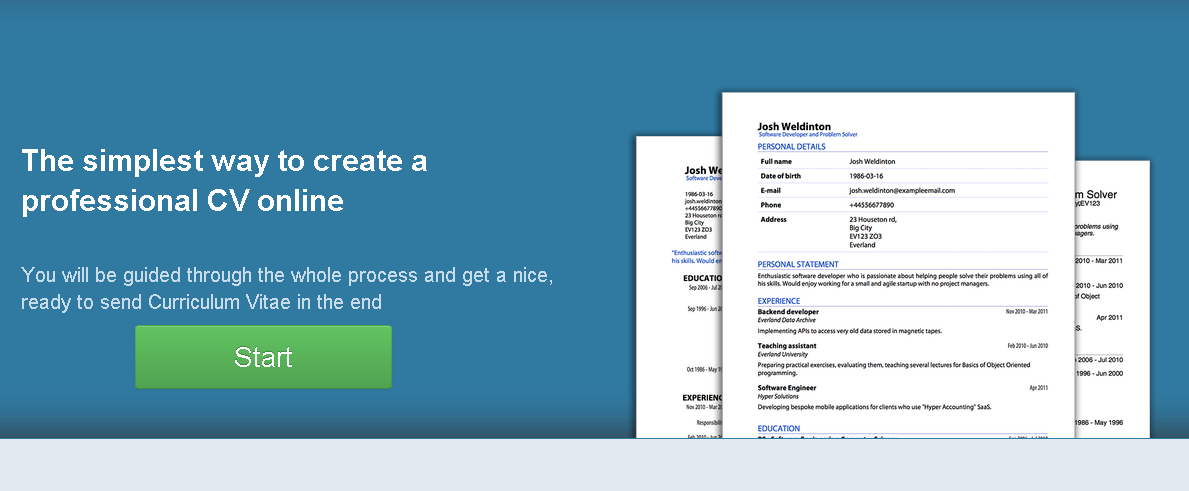 10- Live Career
Live carrer offers a comprehensive and complete solution to write and create a resume. The tool lets you edit the templates (formatting, spacing) to suit your needs and you can then either print, email or download your final resume in 5 different file formats: DOC, PDF, HTML, RTF and TXT.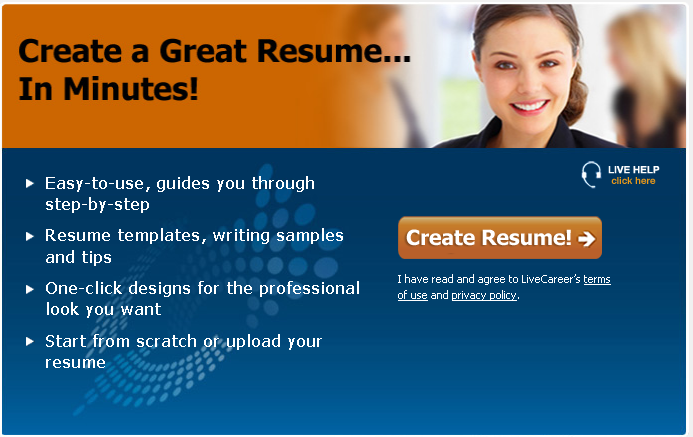 11- Resunate
Resunate is a web based software that simply helps you build a resume and also automatically evaluates and improves it for every job. You can either choose to upload an old resume, import your LinkedIn profile or build a new resume from scratch.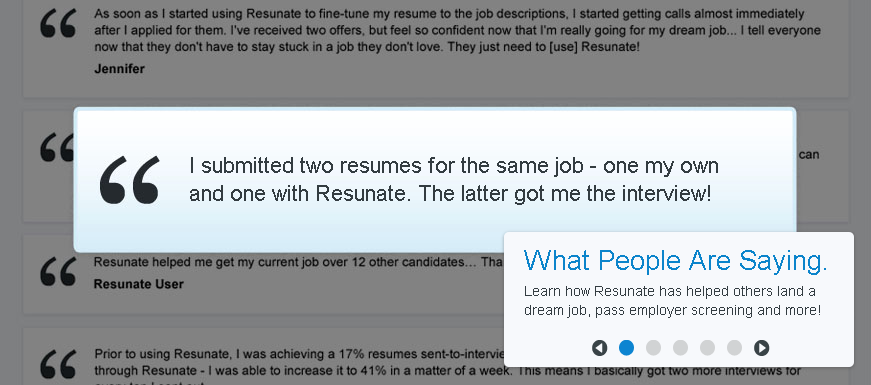 12- Resumonk
Resumonk has an easy interface and allows you to choose from a large collection of  free and premium elegant resume templates to create your own. Data can be pulled from LinkedIn or can also be entered manually for those who prefer the traditional method.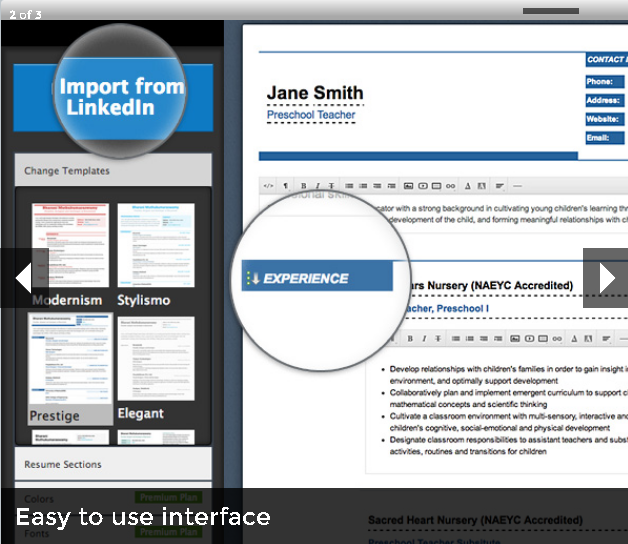 13- LinkedIn
LinkedIn is one of the most used networking websites and if you haven't already created a profile and published a resume, it might be a great place to start as you certainly have noticed that most resume builders can import personal and career information you have put into your LinkedIn profile.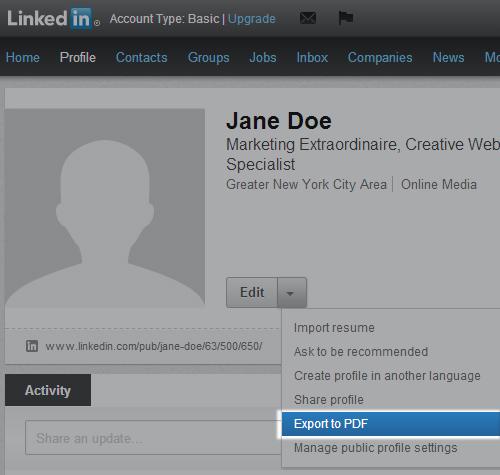 14- Resume.com
Resume is just another resume builder but it features a little plus: it provides you with step-by-step tips to help you build your resume. Just follow the examples and tips on how and what to write and you will end up with a professional looking resume.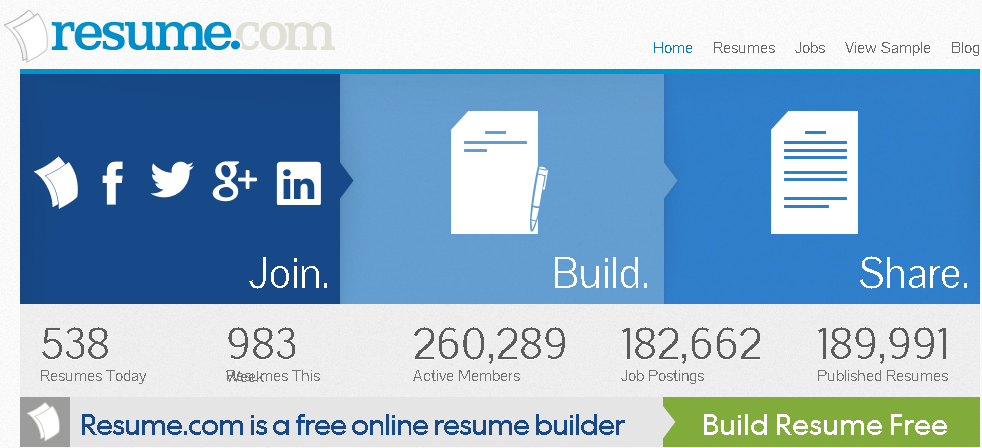 "A resume builder that's easy as pie", Resume Baking allows you to import your data from your LinkedIn and Facebook profiles. The interface is clean and intuitive which makes the resume creation easier and you can also find examples of resumes by industries and by departments in order to help you find inspiration (Shhht!)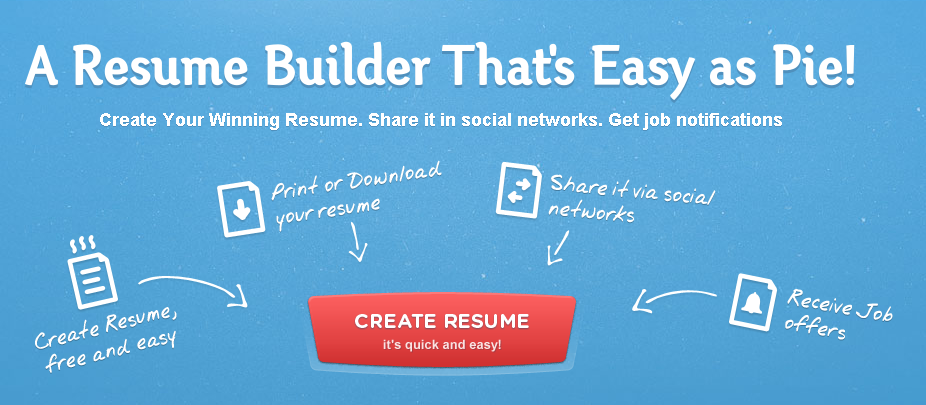 Bonus: Resume Optimisers
The online tools below all feature options to help you write a better resume by providing you with tailored feedbacks and assigning a grade to your work.
How to write a resume is a free step-by-step resume builder that offers a variety of different resume templates you can choose from. The tool also helps you choose the right semantic words for expressing your qualifications in a very professional way.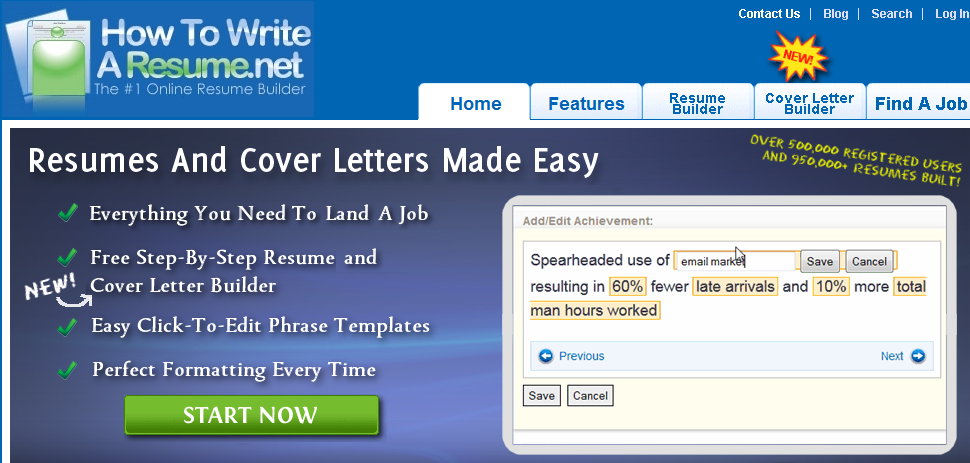 RezScore
RezScore is another free online resume builder that also offers a great additional feature as it assigns a grade to your resume. Rescore is able to grade your CV by providing you with professional feedbacks based on an algorithm that analyzes your resume on over a dozen metrics according to the recommendations of hiring managers, HR directors and certified resume writers.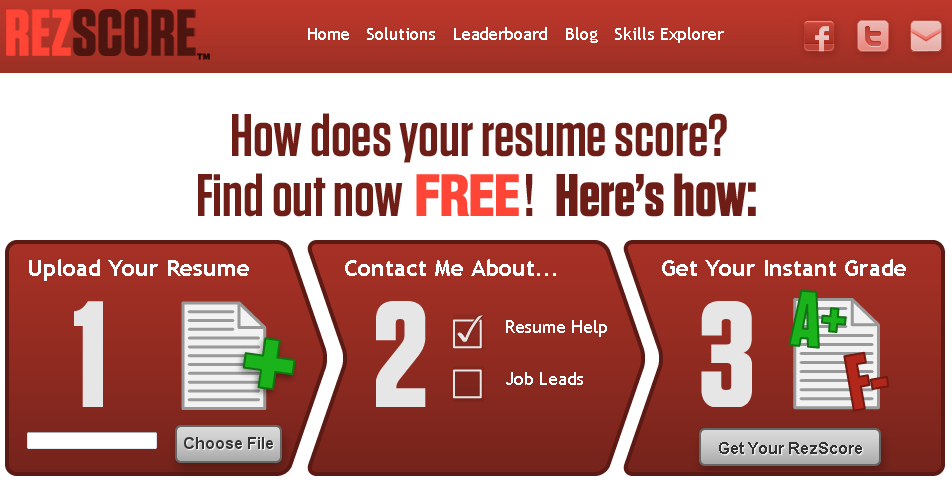 If you have ever used an online resume builder that is not listed above, feel free to drop your very own tips in the comment box below.
photo credit: marcoderksen via photopin cc