Summer holidays are fast approaching and for the lucky ones who have planned to spend a few days or weeks away from work we have selected a selection of SEO books for you to browse in the train, in the plane, or on the beach and  that will allow you to stay up to date for when you will hit the office again.  Alright you are not meant to "work" while sunbathing on the French Riviera but for most passionate there is no better time than holiday to catch a good read about search, SEO and online marketing we've got it covered!
As the SEO industry is constantly changing  and evolving the publication date of the book does matter a lot, this is why we have chosen the latest books about search, social media and online business, all published this year in 2013 and some not even released but available in pre-order (alright one is actually from last year in 2012 but we felt that the list wouldn't have been complete if not cited below)
1 – Inbound Marketing and SEO: Insights from the SEOmoz Blog
Publication Date: 17 June 2013Authors: Rand Fishkin,Thomas Hogenhaven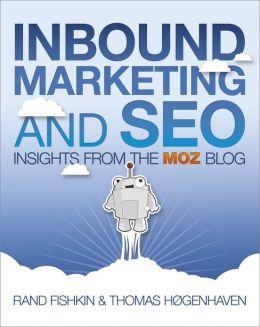 The Moz blog is one of the best resources for cutting edge techniques and information about search engine optimisation as well as content marketing.  Famous Rand Fishkin and Thomas Hogenhaven have compiled in this book an anthology of articles that have been thouroughtly selected to provide the reader with the best overview and insight of current SEO trends and online marketing techniques in 2013.  The book overs channels such as online marketing, content marketing, social media, outreach, conversion rate optimization,  analytics and SEO.
The book will be available on sale over the summer 2013 but you can already had it to your wishlist!
2 – Google Semantic Search: Search Engine Optimization (SEO) Techniques That Get Your Company More Traffic, Increase Brand Impact and Amplify Your Online Presence (Que Biz-Tech)
Publication Date: 5 July 2013
Author: David Amerland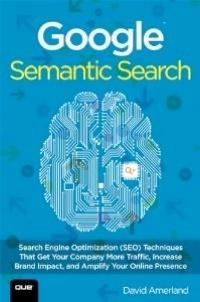 If you have been watching the trends lately it is more likely that you've already heard of Semantic Search. This book is aimed at describing the semantic search techniques that are already transforming Google's search results and to demystify concepts such as Knowledge Graph, TrustRank, Author Rank, personalized and mobile search, social media activity, and much more.
3 – Epic Content Marketing: How to Tell a Different Story, Break Through the Clutter, & Win More Customers by Marketing Less
Publication Date: 1 Oct 2013
Author: Joe Pulizzi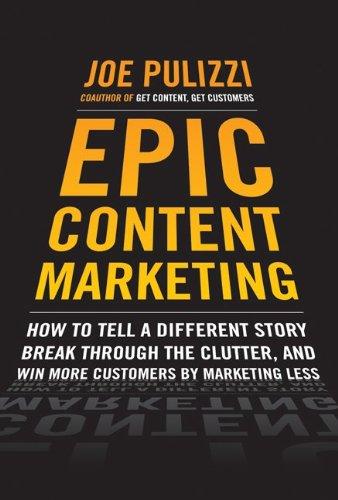 "Content is King", it has always been and it is even more true now in a post-penguin area. Great content will always be at the centre-stage of any SEO strategy and this is why this book is a must-have. It provides readers with a step-by-step plan for developing powerful content that resonates with customers and also describes best practices for social media sharing and search engine discoverability. You'd better make some room in your travel bag on your way back home!
Publication Date: 1 feb 2013
Author: Paddy Moogan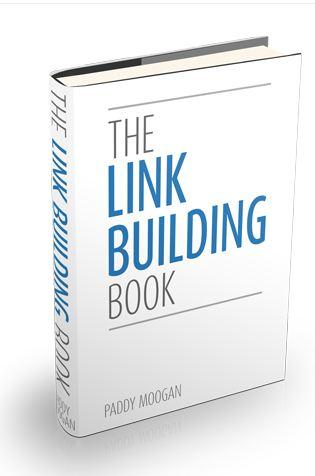 Paddy Moogan, SEO consultant for Distilled has written one of the most recent SEO book about link building. The book covers history, background, tactics, link building processes and case studies from his own experience and is a great read for both beginners and advanced SEO.
5 – The Art of SEO
Publication Date: 24 Mar 2012
Authors: Eric Enge, Stephan Spencer, Jessie Stricchiola, Rand Fishkin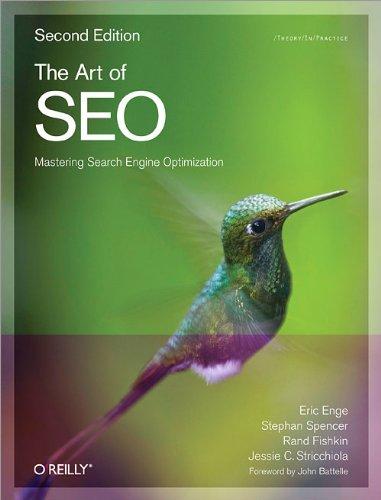 The Art of SEO was published last year in March 2012 but the second edition above brings readers up to date on recent changes in search engine such as new ranking methods involving user engagement and social media. Written  by industry experts this is one of the most popular book about SEO out there. Suitable for both beginners and advanced SEOs as it details basics as well as more advanced SEO techniques.
6 – SEO Black Book: A Guide to the Search Engine Optimization Industry's Secrets: 1 (The SEO Series)
Publication Date: 28 Feb 2013
Author: R L Adams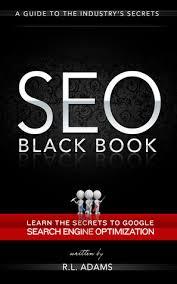 This recent guide about SEO takes you through the algorithm changes that have shifted the entire SEO landscape in 2013 such as the Panda and Penguin updates and explains recent methods and techniques to help a website rank better in search engine results.
7 – SEO for Bloggers: Learn How to Rank your Blog Posts at the Top of Google's Search Results: 4 (The SEO Series)
Publication Date: 11 May 2013
Author: R L Adams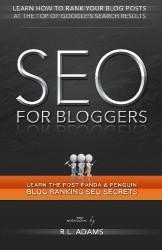 Part of the same series of guides written by R L Adams, this book his book contains all the information you need to know  for ranking blog posts on Google. It also includes updates about Google Panda, Google Penguin, User Experience Algorithm, and Exact Match Domains and provides bloggers with a broad understanding of the new SEO factors such as trust and authority that are building the new search landscape.
8 – seo 2013: Learn SEO in 2013 the effective way. Search engine optimization strategies for smart people.
Publication Date: 1 Jun 2013
Author: Adam Clarke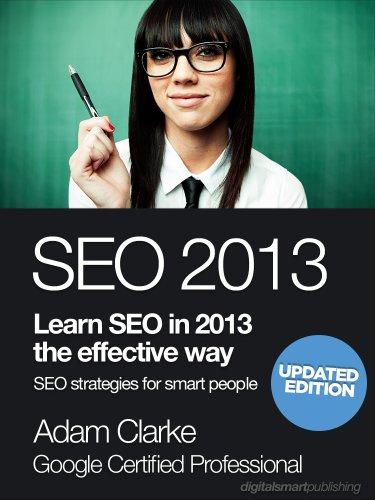 SEO 2013 takes the readers through the strategies used to rapidly grow businesses online by providing step by steps techniques and promised an effective method of teaching readers at the SEO tricks and secrets.
9 – SEO Made Simple (Third Edition): Strategies for Dominating the World's Largest Search Engine by Fleischner, Michael H. 3rd (third) Edition (2013)
Publication Date: 2 Jan 2013
Author: Michael H. Fleischner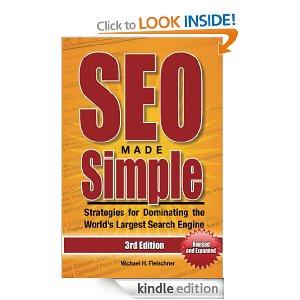 This 3rd edition of SEO made simple has been completely  updated to match the SEO requirements of 2013 and takes readers through the latest SEO advice on social media, Google Places, and even a step-by-step link building process.
10 – Search Engine Optimization: Your Visual Blueprint for Effective Internet Marketing
Publication Date: 29 Mar 2013
Author:  Kristopher B. Jones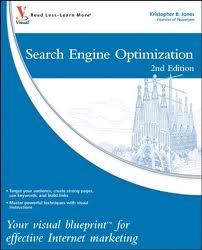 This visual guide to SEO is fully updated with information on the latest and most effective ways to move your website up in the search engine rankings.
Hope you will enjoy this selection of SEO books for the summer! A piece of advice though: as the SEO and search landscape is always evolving you should be weary of some of the practices mentioned in these books that may have changed, so always checked and keep yourself up to date with the latest algorithm updates and most recent articles about SEO.
photo credit: aafromaa via photopin cc
Did you find this shortlist useful? What is the SEO book that will take with you on holiday?