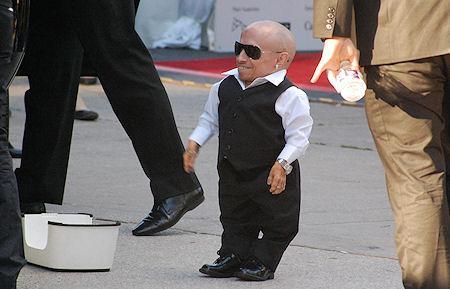 image credit: csztova cc
Hollywood was built on tall, dark and handsome, right? Well, ever since rumors circulated that Tom Cruise stood on a box to kiss Kelly McGillis in Top Gun, we've known that the diminutive 5ft 7in actor can only check two boxes on that list.
Human dwarfism is commonly defined as occurring when a fully-grown adult is less than 4ft 10in tall. So consider this: what if Tom Cruise were nine inches shorter? Would Hollywood have recognized him if he'd been a dwarf actor? Or would it have been mission impossible for the stumpy scientologist? Take a look at 15 dwarf actors whose small statures translated into big screen success.