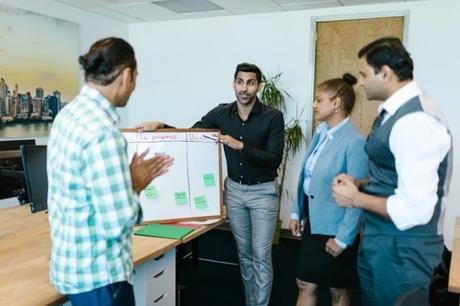 Colleges are institutions where for the first time in your life you are independent. Independent of a college uniform, of the school bus and all the rules of school life. Colleges are institutions where you make critical life decisions like the field that you're interested in, be it arts, science or commerce.
However, this situation has changed a lot. Everyone went from living their normal lives to living a life of fear, uncertainty and a life that has us confined to our homes.
Some kids who've just started college may never know that feeling of walking into a classroom and possibly making friends that may or may not last a lifetime. Those who were about to graduate, did sitting at home without their friends.
With students staying home and studying, this is the perfect opportunity for them to start interning and taking the right steps towards a brighter future.
Why are college internships important?
Internships in the field that you are going to graduate from are perfect opportunities for students to face the real world. It's the perfect way for them to see the real workings of how their industry works. If they're undecided on which major to choose, interning at places where they give you an experience of working in your fields of choice may be an excellent way for you to then make a decision. There are many benefits that internships pose on children such as -
Character Growth - Internships are perfect opportunities for students to become professionals while studying. Working in an office, working with their peers, all of these are opportunities for growth. This is a great way for students to learn that while getting good grades is important, it's not the only thing that recruiters search for when hiring candidates for a job. They look for things like character, integrity, loyalty and their knowledge of their field. Internships encourage you to grow, to develop and learn.
Career Development - Internships aren't just about earning money. Internships are about starting your career while studying. At internships you will have to apply the knowledge of your field to the actual workings of an organization. Many companies offer you an internship letter at the end of your internship. These certificates are perfect for adding on your resume as they show character, they show your experience and are a great stepping stool for your career and the opportunity for growth.
Door to great opportunities - Based on your work during the internship, there's a very real chance that your company or organization may want to hire you full time after your graduation or even before it. Companies may hire interns if there's a position available as they already know how you work and what you bring to the table which makes internships great stepping stools for young individuals.
Real-Life Application - Internships are crucial for students to learn the workings of the real world. When they join a company they're required to use their book knowledge and apply it in real life situations. Agencies would want to hire those who have past experience of working in an office as opposed to those who have had 0 work experience.
These are just some of the many things you stand to gain when you start working or interning part time for companies while studying.
What are the skills that employers look for when hiring interns?
Hiring interns is much more different than hiring employees. Recruiters have different expectations from interns than they would do with employees. For Example, interns will work at a company for a limited period of time, a few months or a year. Employees are hired for longer periods of time. However, there are certain similarities between the hiring processes of interns and employees, they are -
Communication - Communication refers to your ability to talk to people, how confidently do you conduct yourself in crowds. These skills are first assessed during the interview process.
Time management - When you study and work, employers expect you to know how to manage your time most effectively and efficiently. Like college you will have to manage your deadlines at work too. Showing your recruiters that you are reliable and can be trusted to work well within deadlines is a great way to get a good recommendation from your employers.
Critical thinking - Critical thinking is one's ability to evaluate a situation or a problem and then form a judgment. Your critical thinking ability can be demonstrated by your willingness to ask questions and understand a problem from all the angles before you pitch for the solutions.
Initiative - Taking initiative is all about showing recruiters your willingness to learn. Taking initiative, listening, making mistakes and growing, all of this is part of internships.
These are just some qualities that recruiters look for when hiring interns. Recruiters don't have a lot of expectations from students who've never worked before. When applying for internships jobs, remember to be confined during the interview process and to remember that recruiters don't expect you to know everything and it's okay to say that you don't know something rather than saying that you don't.
Best Internship websites in India
With strict lockdowns being imposed everywhere, we don't know when colleges will reopen again which makes this the perfect time for students to apply for internships which you can do from the comfort of their home. Here is a list of top 15 Internship websites in India when students can apply, they are -